De winton paper co.
WEDDING STATIONERY
Wedding stationery gives the guests their first glimpse of what kind of wedding they'll be attending; first impressions count! Browse my Bespoke Gallery to see some past examples of my work.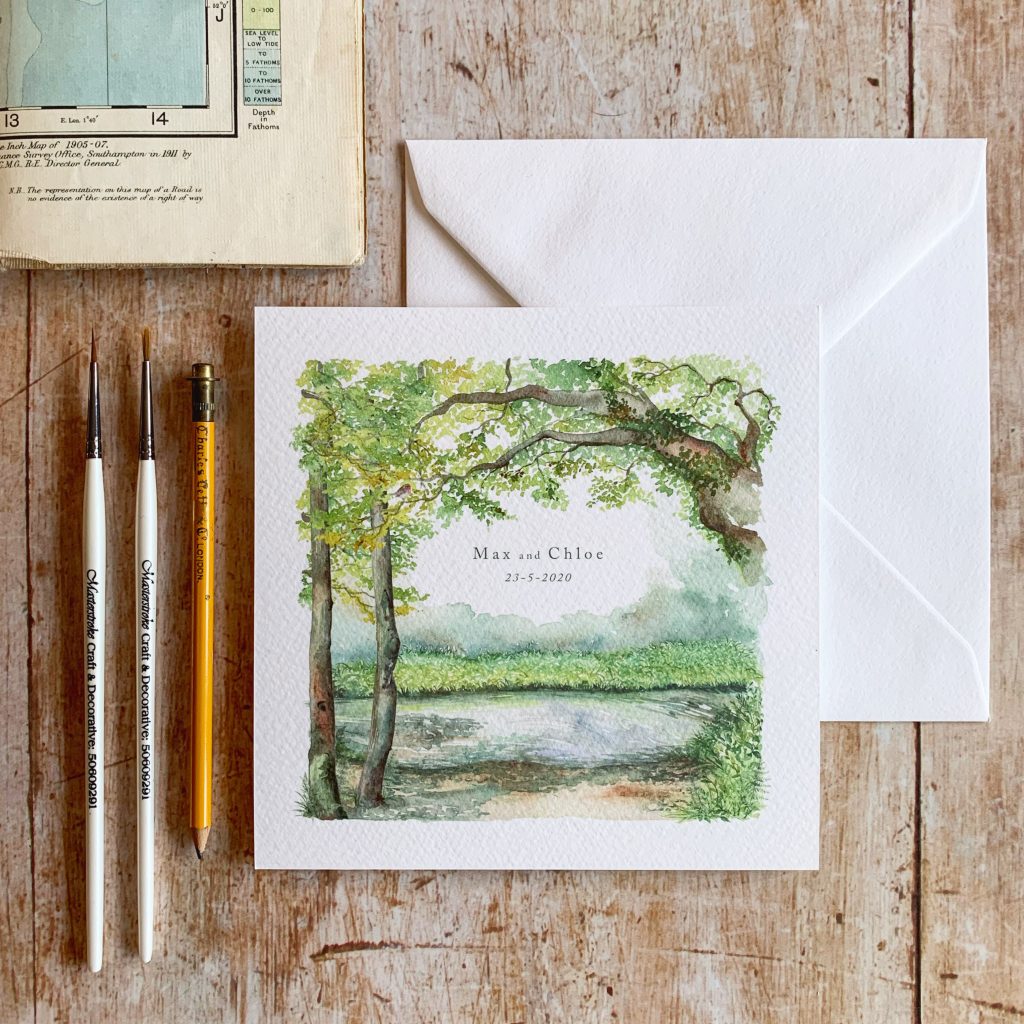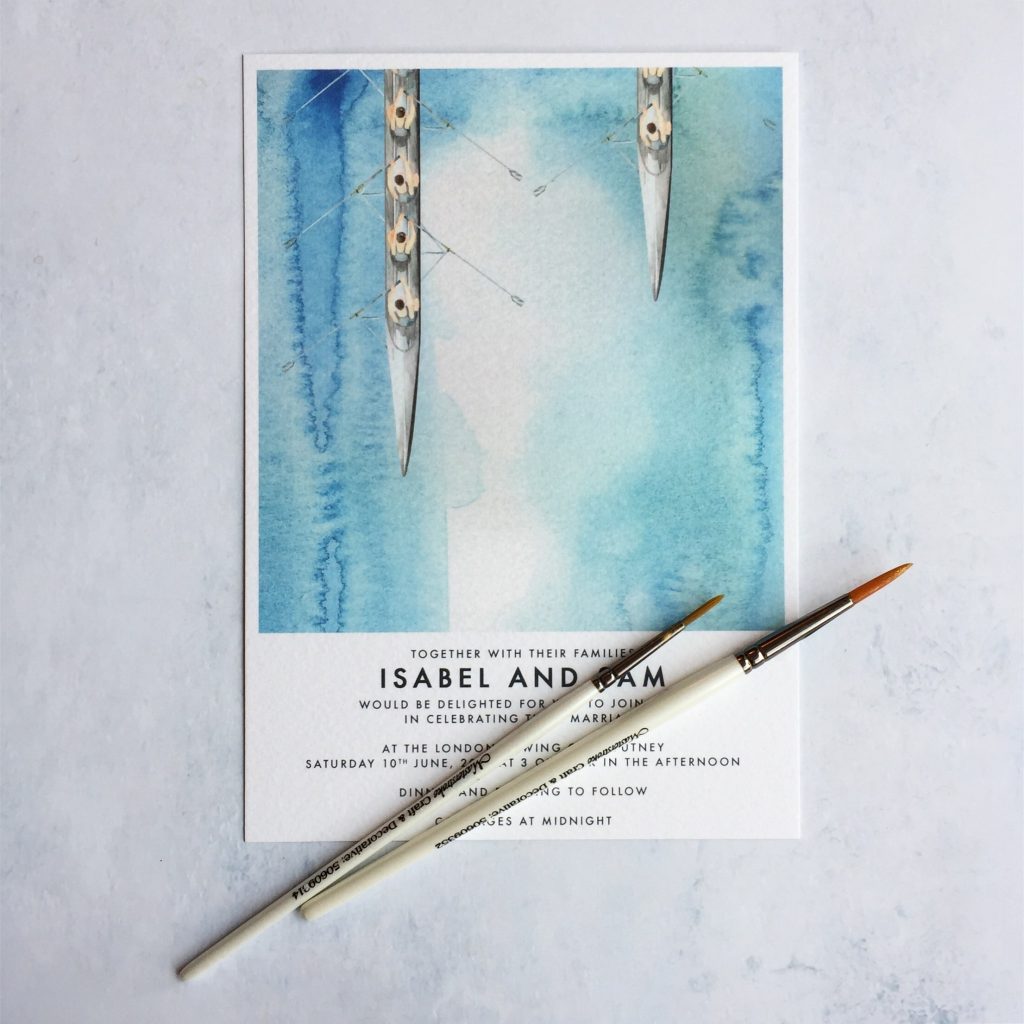 Step 1: getting to know you
Whether you wish to commission invitations, an illustrated table plan or a full bespoke wedding stationery suite, I'll begin by getting to know you and what kind of wedding you're planning, whether that's via phone, zoom, email or in person. From that initial conversation I can set a provisional quote and timeline for the work to be done. To confirm the work in the studio diary, I take a 50% booking fee.
Step 2: first drafts
Once booked in I paint up approximately 3 designs, offering different interpretations of the brief.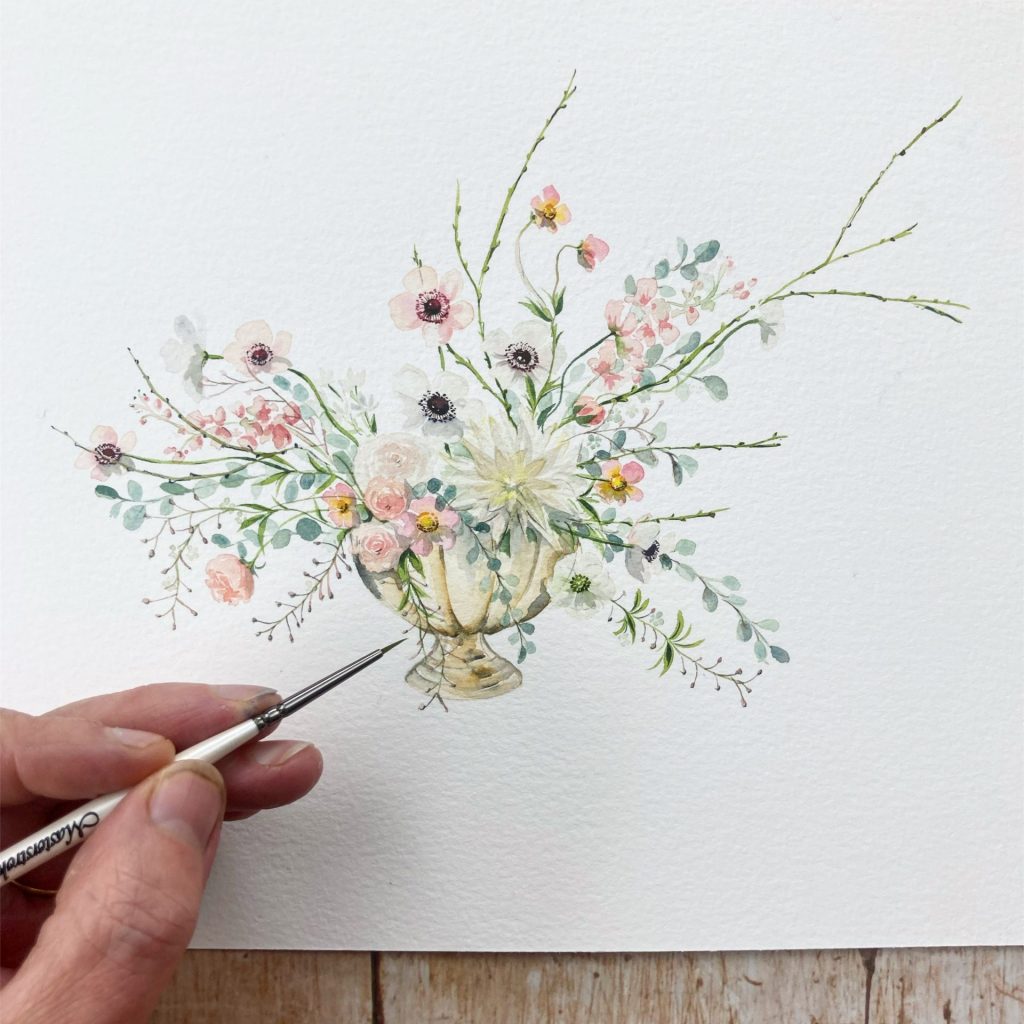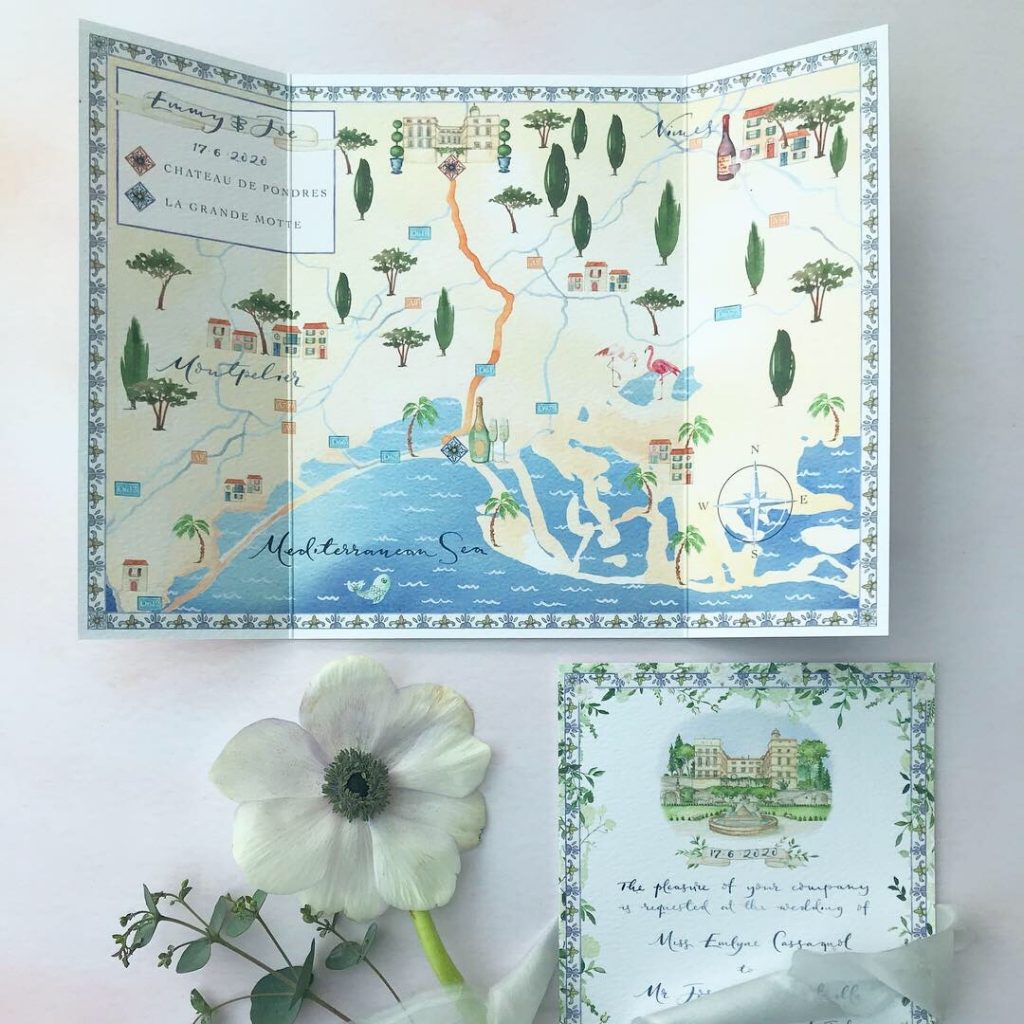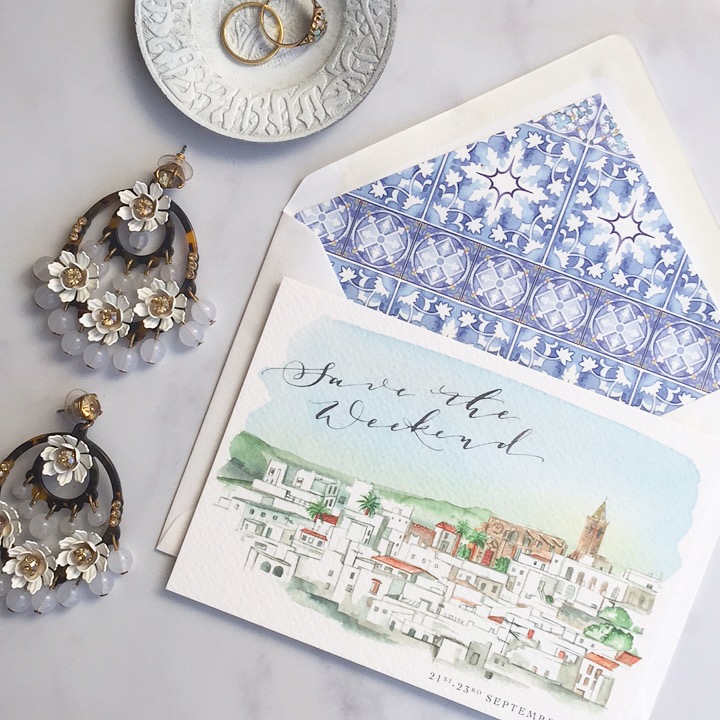 Step 3: feedback & revisions
Once I have received your feedback from the first draft phase, I can refine the design with up to three rounds of revisions included in the bespoke design fee. Once you have signed off on the design and paid any outstanding balance, we can order the print.
Step 4: production and finishing touches
The stationery is printed and any hand finishes such as envelope addressing, wax seal stamping and ribbon tying are completed. My wedding stationery is printed in the UK and finished off in my Devon studio. They are carefully packaged up and sent by courier or recorded delivery.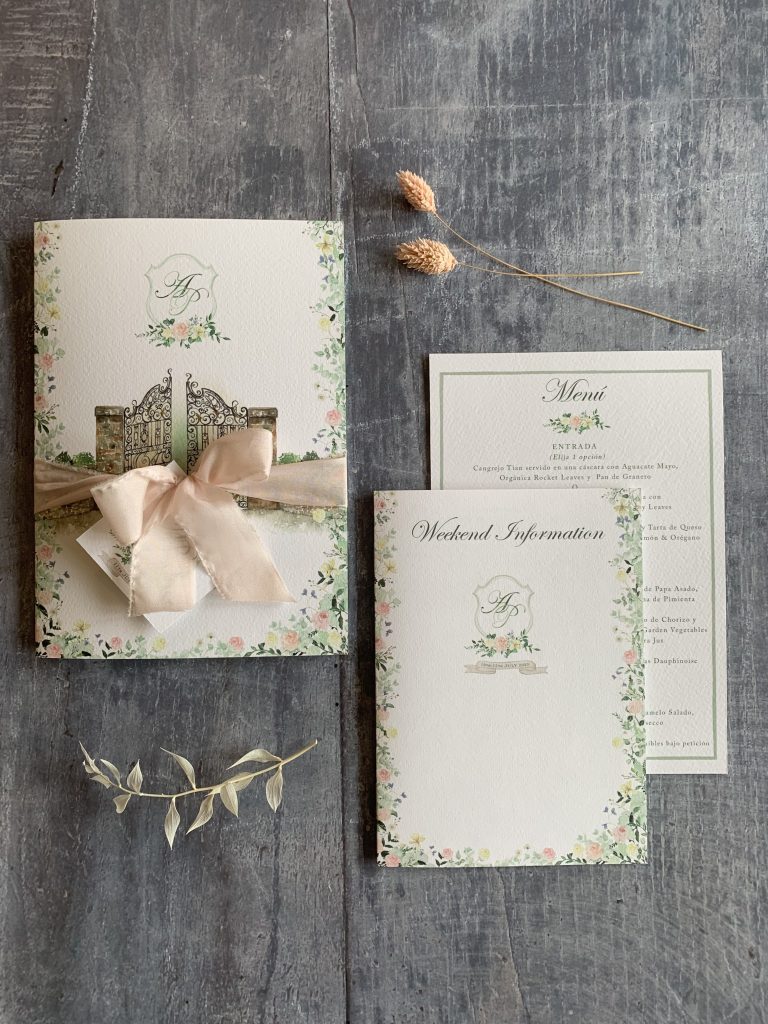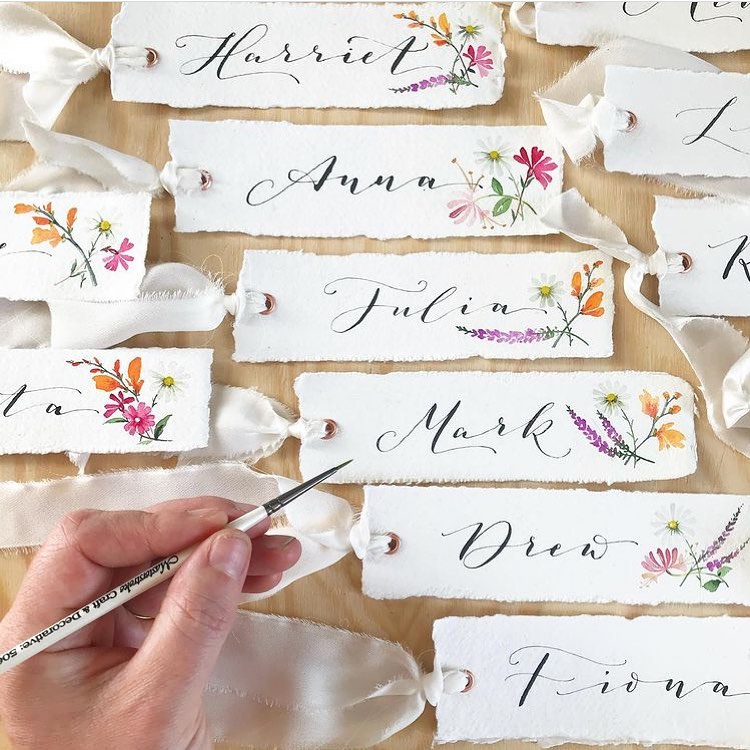 Step 5: What's next?
If you just loved what I created, we can continue the design through to the On the day stationery. Orders of service, menus, place cards and everything in between. For those of you less excited about DIY-ing the on the day elements, I can calligraphy the place cards, create all sorts of signage, personalised favours and bespoke art works to commemorate the day.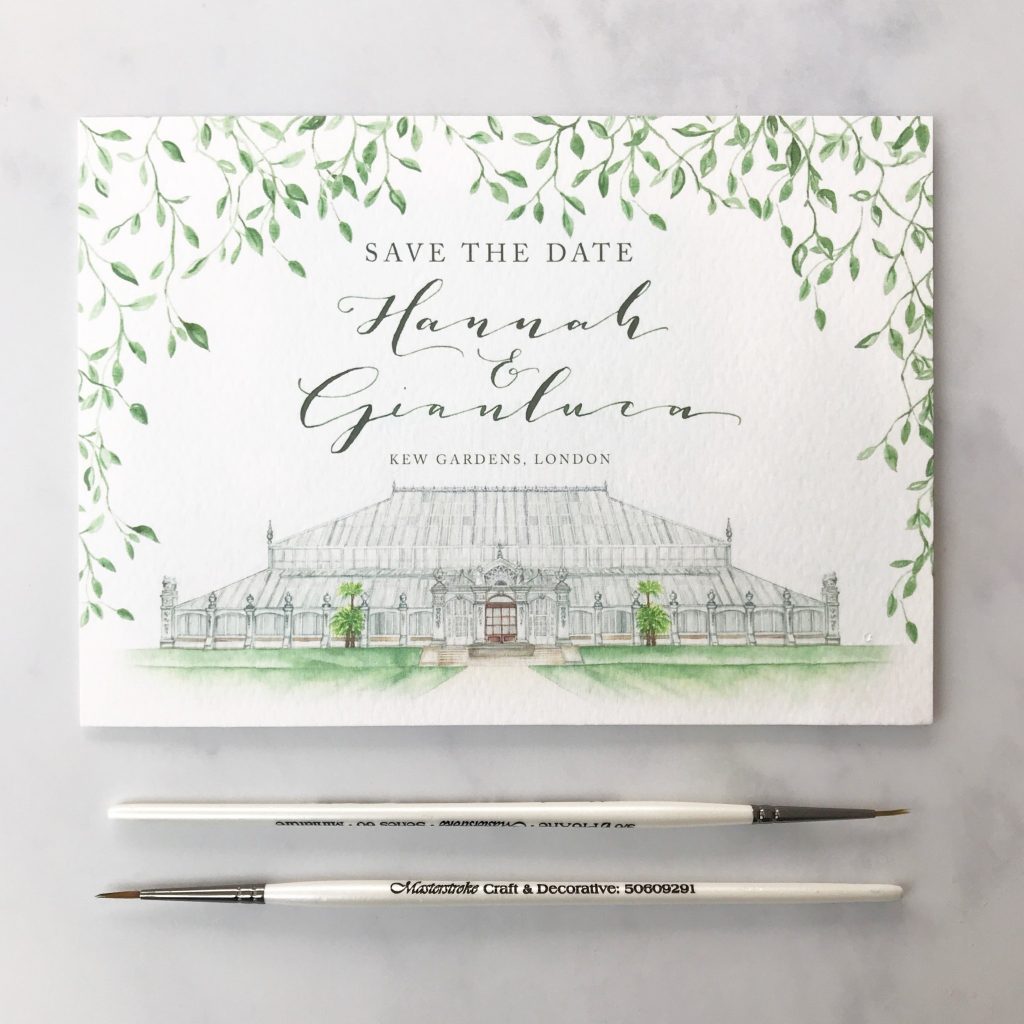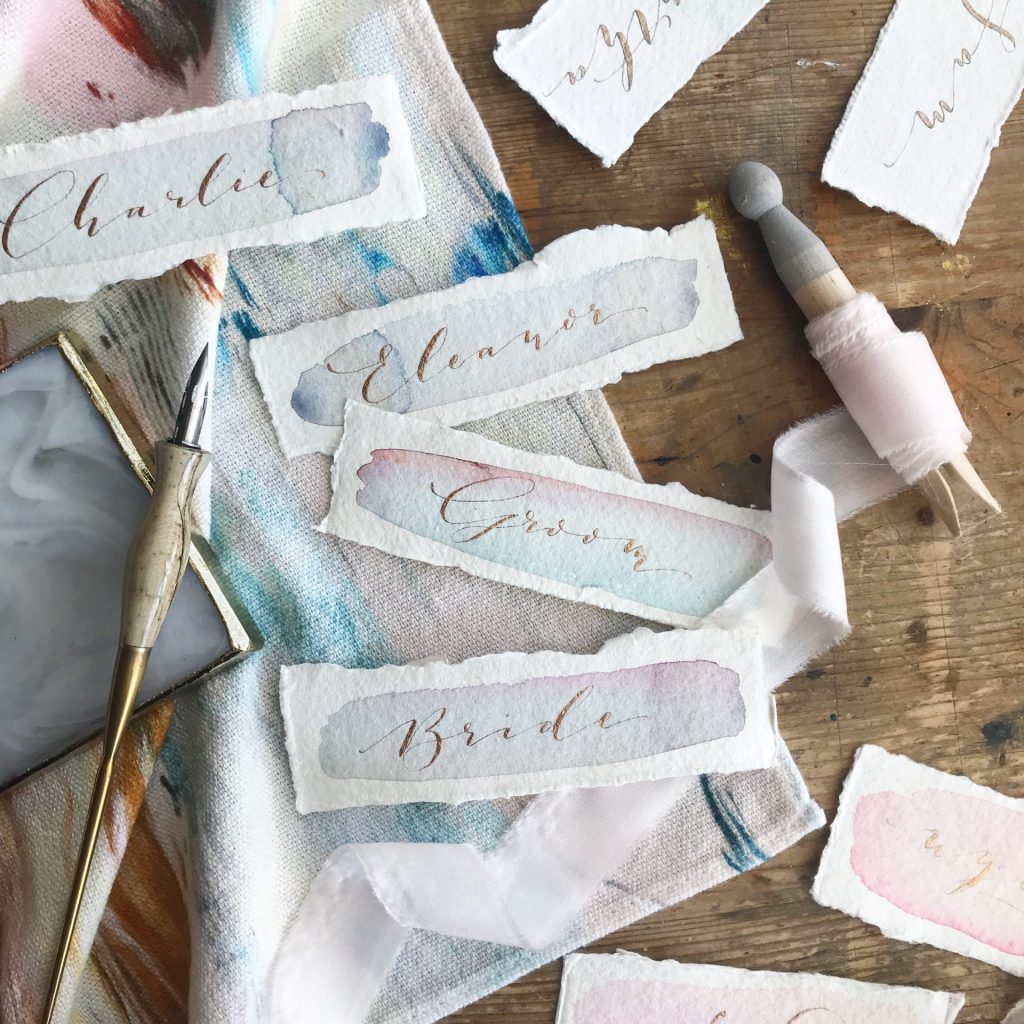 Please note I only accept a limited number of commissions per quarter.
Please note in our Terms & Conditions that my hand painted illustrations are licensed out to each couple on a non-exclusive basis. I reserve the right to offer elements of your design to other clients wanting a bespoke service. Venue illustrations painted for bespoke commissions will be available to all couples getting married at that venue. The de Winton Paper co also reserves the right to turn any bespoke design not used in final printed designs for the couple into a pre-designed collection.