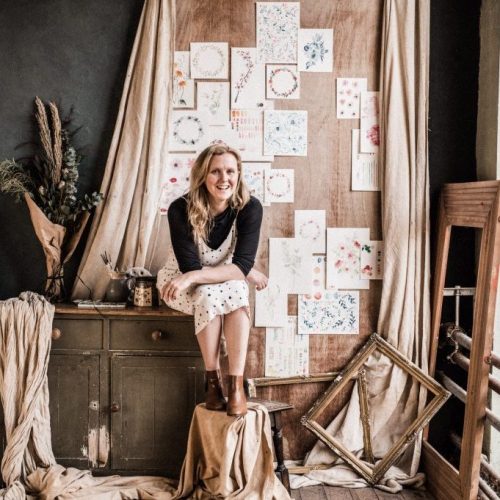 I run the de Winton Paper co, a watercolour stationery studio in Devon.
I started out seven years ago creating hand painted watercolour wedding stationery. These days it's a real team effort, working alongside my husband Ant and our dog Crumble who oversees all proceedings.
The company has grown and changed in that short seven years. I have had the pleasure of working with couples across the world, I've taught watercolour painting extensively and written two bestselling books on the subject.
In the last few years we have taken the de Winton Paper co teaching experience online. Together, we film weekly tutorials for our Youtube channel and Patreon teaching platform. Spreading the wonder of mindful watercolour painting to calm busy minds and build creative confidence.
When wedding season is in full swing, Ant is busy as a wedding photographer with his business Farwood photography and I return to creating bespoke stationery suites for weddings all over the world.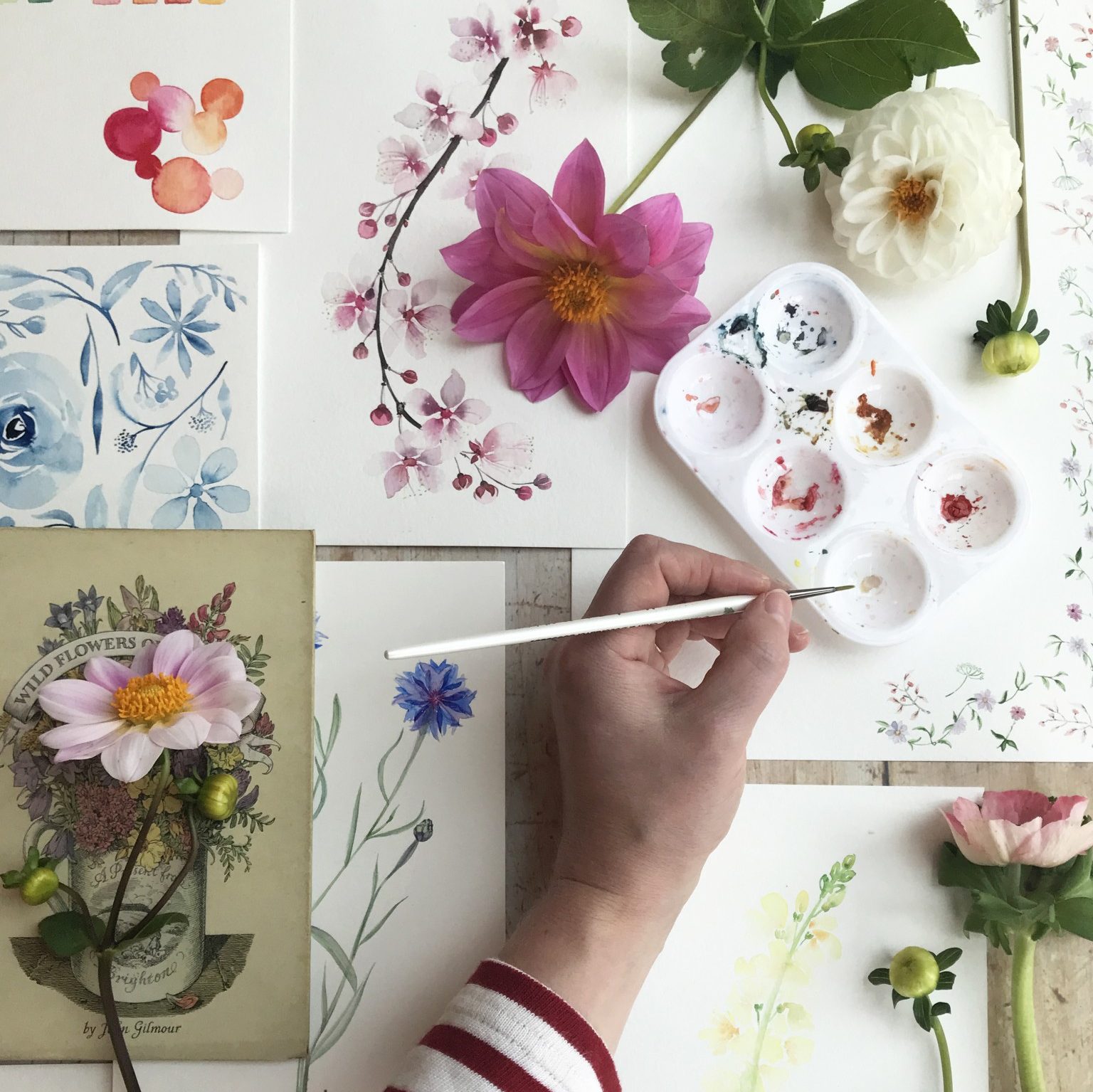 We operate a range of teaching platforms for all budgets, filmed on location here on Dartmoor. You can follow our progress on Youtube, Patreon, Instagram or through our sought after Watercolour Workshops