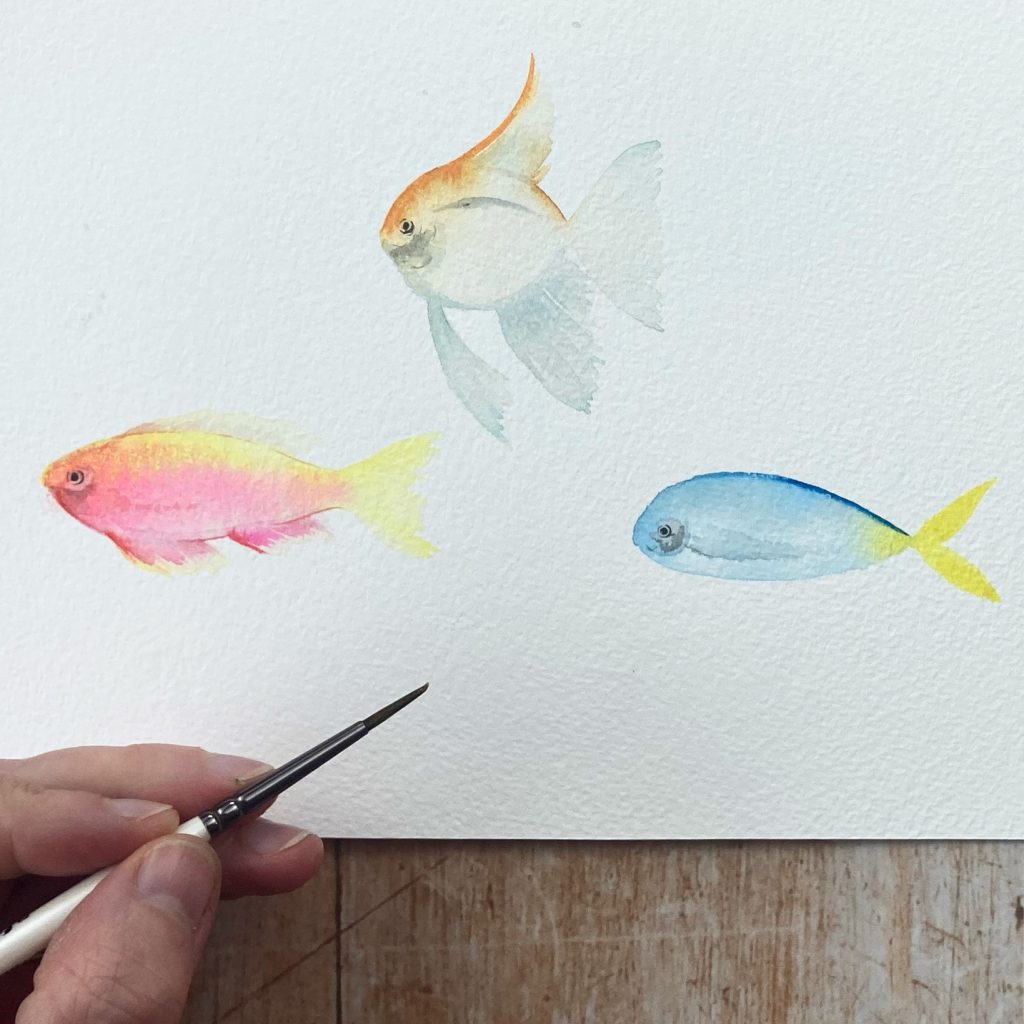 This week on our Youtube channel I posted another brand new watercolour tutorial – How to Paint Tropical Fish.
I think it is a great introduction to using the loose watercolour colour blending techniques and I hope you agree. To watch the tutorial please visit https://www.youtube.com/watch?v=qUcbYN1OUpQ
We upload tutorials twice a week on Youtube so why not watch the videos and paint along with me?
Practising Colour Blends with Tropical Fish
Whilst painting in the loose watercolour style I think one of the key things to practice is how to blend your colours. This tutorial is perfect for this type of practice as tropical fish have such vibrant colours.
You can choose whichever fish you like, but don't forget to look at reference photos beforehand to get a real feel of the colours and shapes.
The key to colour blending is to use diluted paint and making sure your brush and palette have enough water on them so that the paint run together.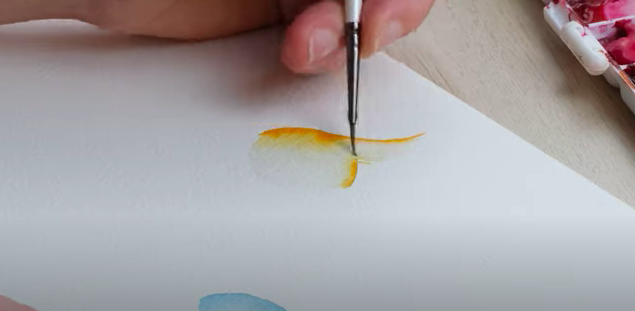 Painting fish
I like to think that fish have a simple standard shape to follow and we can all probably remember drawing fish as children can't we? With watercolour fish, I always like to start at the top edge and work my way down to prevent any smudges.
Whilst painting in the loose watercolour style I can add detail such as fins by simply using a wet brush and drawing out the colour to the side of the painted lines to create a more subtle colour but in the shape I want.
This also applies to painting the shape of the fish itself. I firstly paint the top edge in and then just with water bring the colour down to create a dilute shape.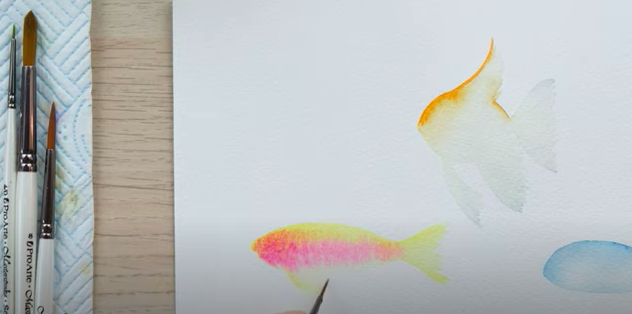 Adding detail to watercolour fish
Gently does it is the thing to remember when adding detail to such a delicate painting. I like to scrape as much paint off my brush as I can before adding the detail and my approach is slow and steady.
Although this is a loose style painting, I always think there is room for some delicate detail to add shapes and texture.
Don't forget the eyes too!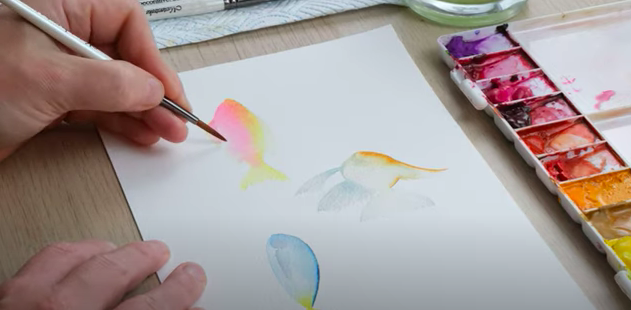 Let me know how you found this tutorial – How to Paint Tropical Fish
I'd love to see your take on these colourful fish, did you give it a go? Do you have any questions?
You can comment on our youtube video – https://www.youtube.com/watch?v=qUcbYN1OUpQ or follow us on Instagram – @dewintonpaperco.
The materials used in this tutorial were:
Paint: Winsor and Newton Artist Quality – https://bit.ly/3dJHarN
Brushes: Pro Arte size 4 ,0, 4/0 – https://bit.ly/2LCtli6
Paper Daler Rowney Aquafine cold-pressed paper – https://bit.ly/3cmQSzn
You will also need some kitchen roll.
Thanks for taking the time to read about our tutorial this week and until next time, happy painting!🐠