We are looking towards the new season at the de Winton Paper co.
We have already booked ourselves up for wedding fairs and events way into 2016. One I am particularly excited about is the Goldbrick House Wedding Open Day on Sunday 6th September.
Goldbrick House on Park Street is gorgeous anyway, but it is a real treat as an exhibitor to be able to set up a stand in an intimate, characterful venue and enjoy the day with all the other exhibitors.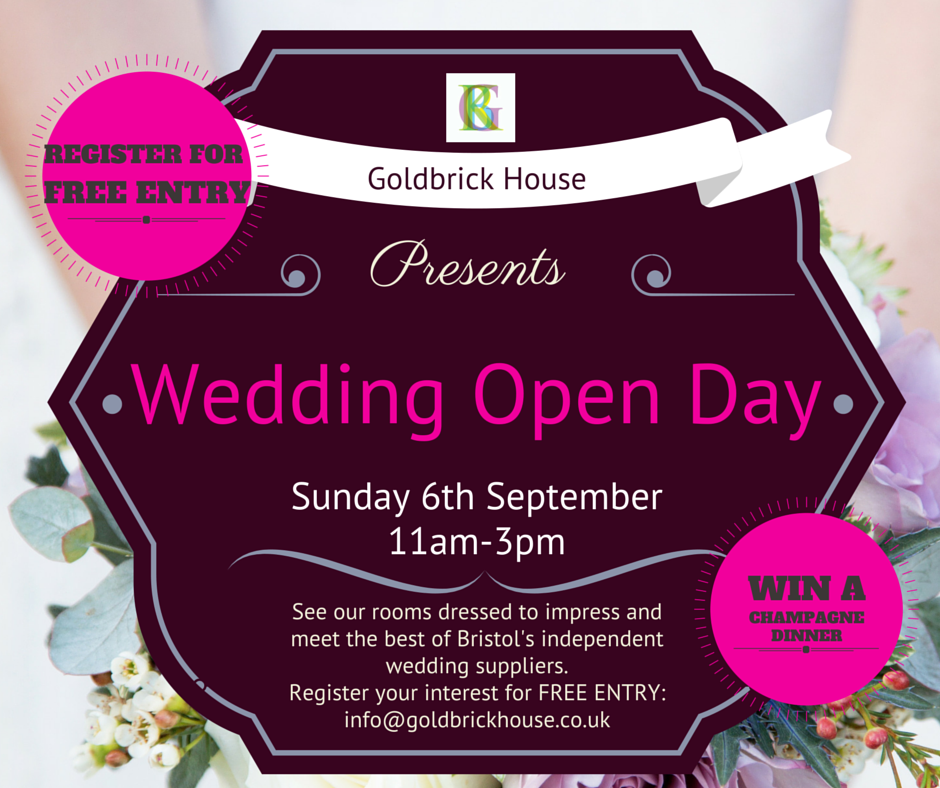 Other exhibitors include The Little Wedding Helper and Ivory Flowers.
Gone are the days of the only wedding fair choice being big sprawling conference halls with rows and rows of intimidating, faceless suppliers. Don't get me wrong, those still exist, but you also have the brilliant boutique wedding fair. Some of my favourites include the Chosen Wedding Fairs and the Most Curious Wedding Fairs.
Wedding Fairs have woken up to the need to inspire the couples who care about looking and feeling good on their wedding day; the creative couple, after a brilliant team of like minded individuals to help them achieve their wedding day dream.
I expect the Goldbrick House Wedding open day to be one of those very fairs. I will be doing consultations at Goldbrick that day, so if you are considering choosing beautiful hand painted wedding stationery but want to come down and view it in person, send me an email on the contact page and we can schedule a time for you to pop in. You never know, you might get all your wedding suppliers sorted under one roof!