The de Winton Paper co. has been working with the wonderful ladies at Ivory Flowers on North Street, Bedminster, providing sign writing and learning a few floristry skills in the process!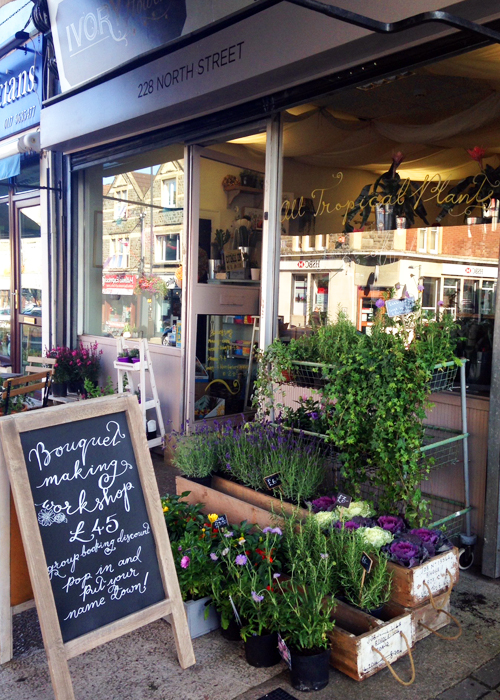 Xanthe Ivory runs the boutique fresh flower shop;
"We are heavily influenced and inspired by the changing seasons and we love all things natural. At Ivory Flowers we believe flowers should look like flowers."
Their arrangements maintain a beautifully natural feel, giving the sense of a beautiful country garden in a hand held posey. The fashion for wedding flowers has moved away from glossy, symmetrical (and frankly, lifeless) arrangements, and towards a wild, natural aesthetic, with rustic jam jars filled with British wild flowers, cascading bouquets, and flower crowned brides. Nowhere does this look better than at Ivory Flowers.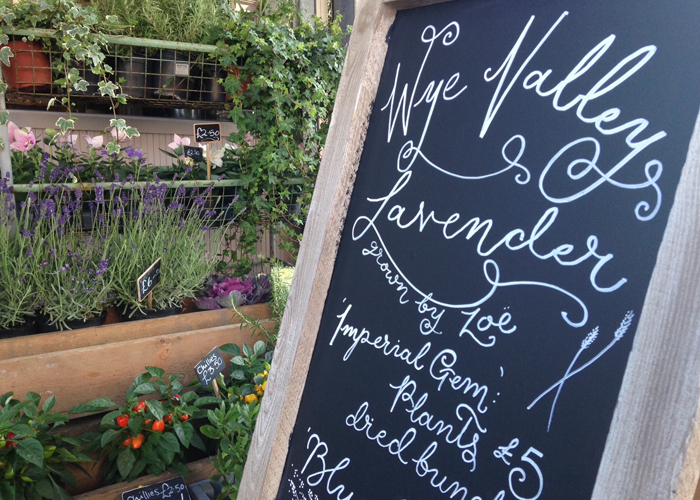 I was down there for some sign writing as part of our Modern Calligraphy service to herald the arrival of beautiful Wye Valley Lavender, potted and dried. As well as this, Ivory Flowers are to hold bouquet making classes in Autumn.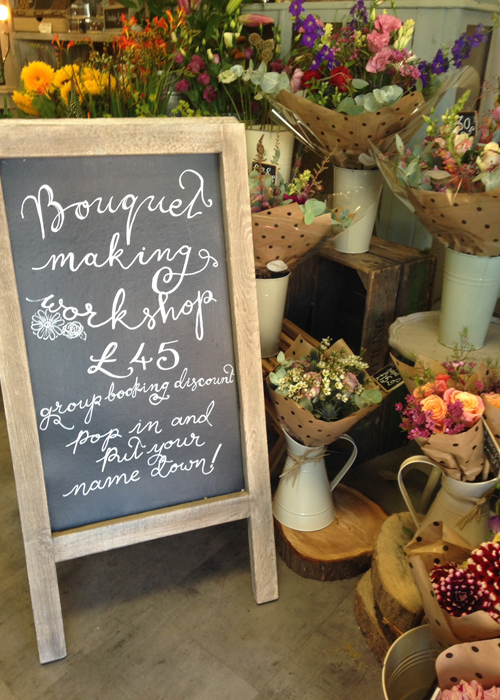 Now, ask yourself, what could be better than a gorgeous, boutique florist…a gorgeous boutique florist that shares its premises with a chocolatier!
Award winning Zara's Chocolates also inhabit the shop floor. As well as a stunning array of artisan chocolates to buy in the shop, Zara and her team also do Wedding commissions. I think a perfectly designed and formed chocolate in each guest's place to start the wedding breakfast is a far more memorable treat than numerous hand crafted gifts that have kept you up late at night for weeks on end. Zara's Chocolates take the stress out of the Favour conundrum and can personalise the look and flavour to really suit your wedding day style.
To place an order of flowers , chocolates or to book in for a workshop or wedding consultation, call Ivory Flowers and Zara's Chocolates on 0117 9533892.