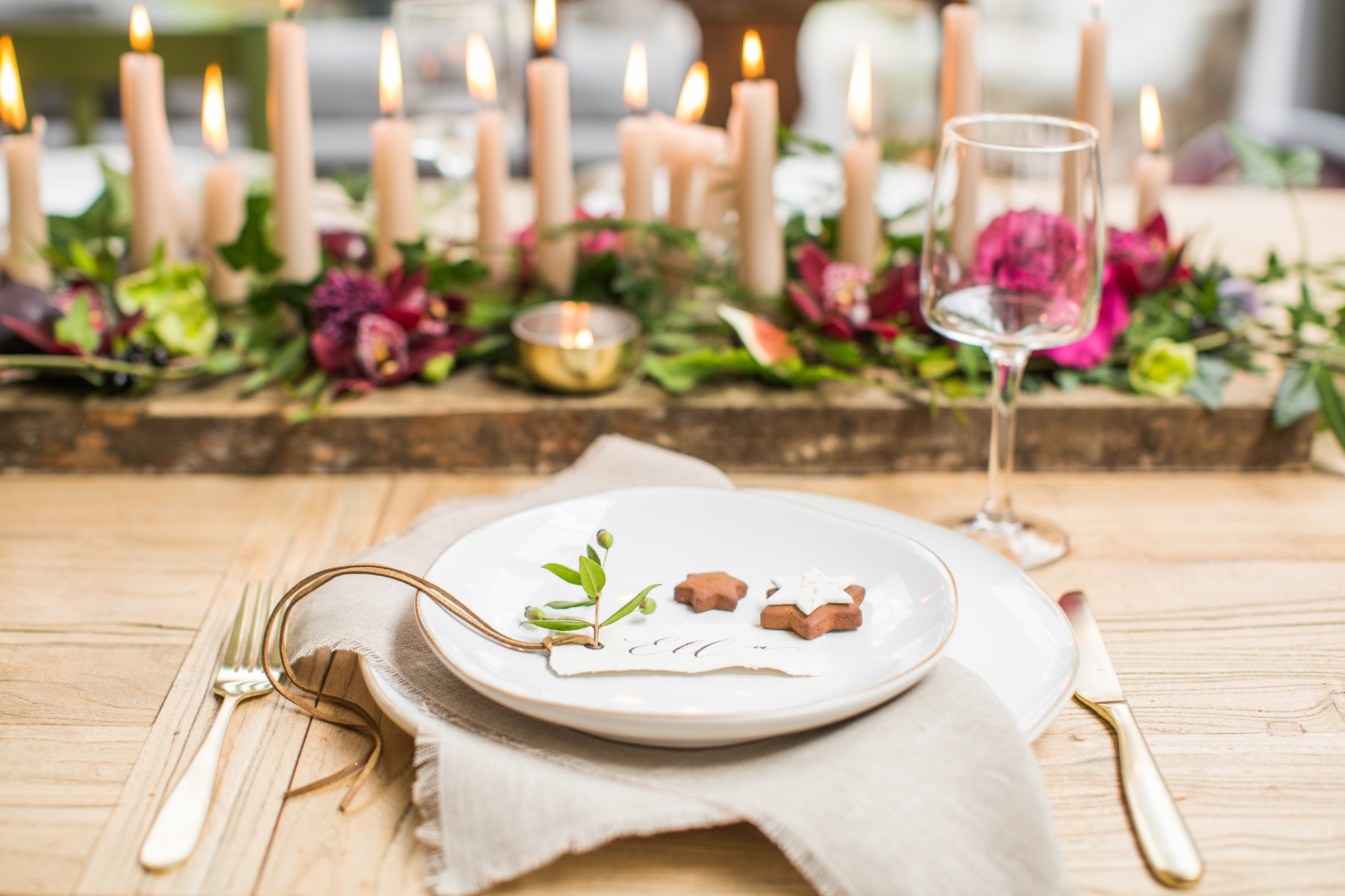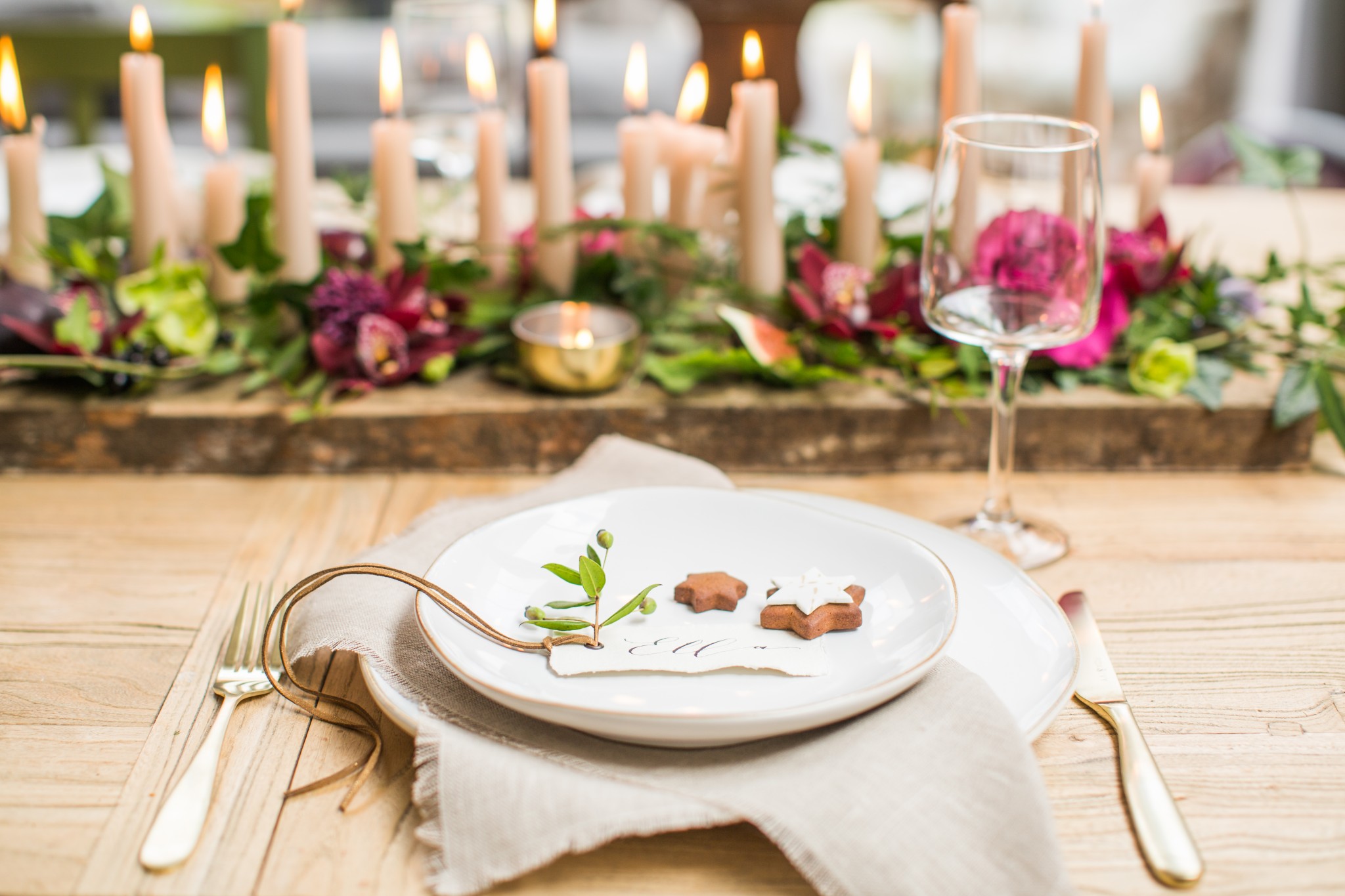 How do you imagine a perfect winter gathering?
Atmospheric low light, crisp sunshine, unctuous comfort food, hot chocolate…the list could go on. When said gathering is a wedding, it can be the most creative time of year to get married… not to mention the joy of being able to were thick tights as a wedding guest.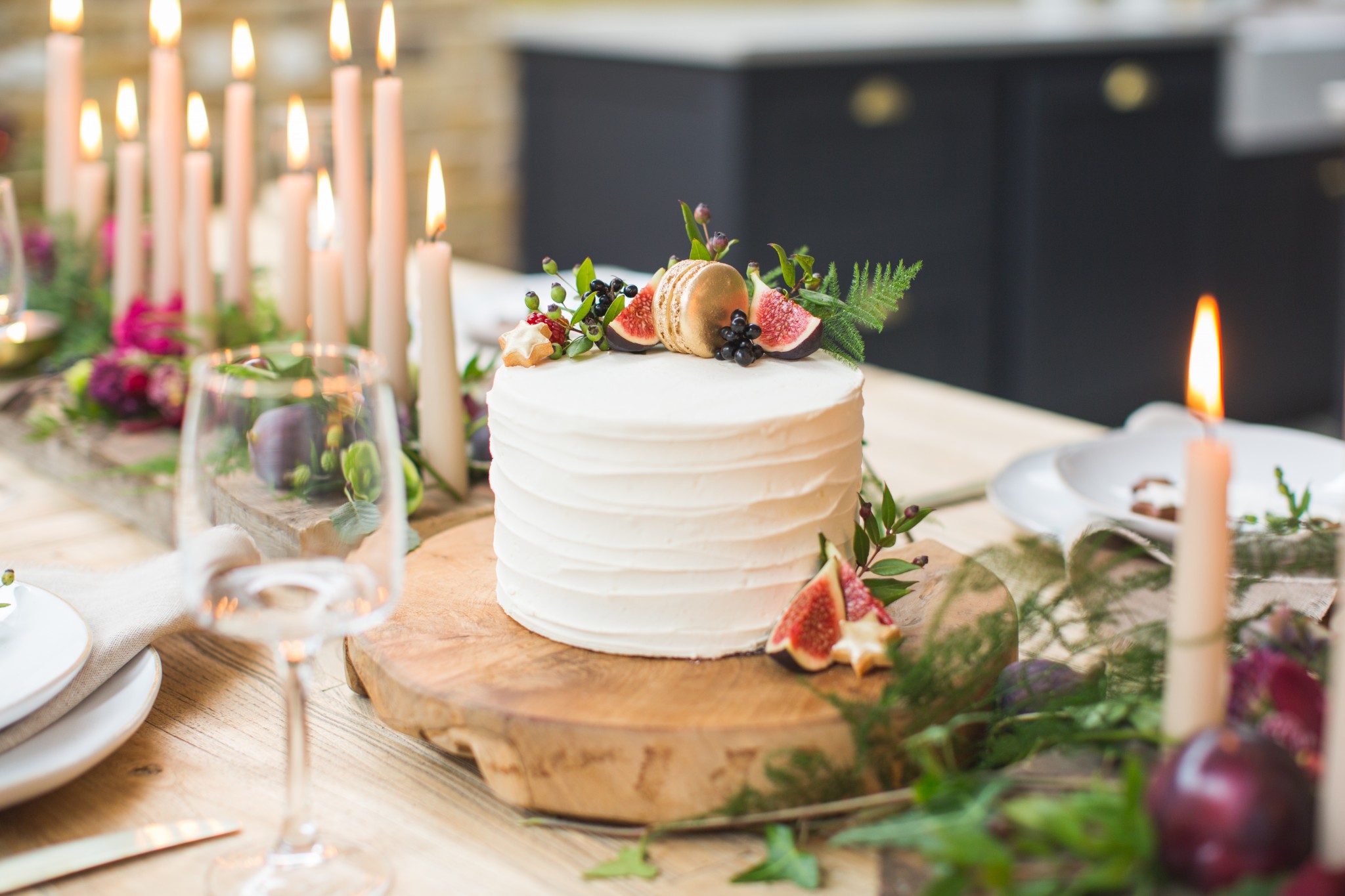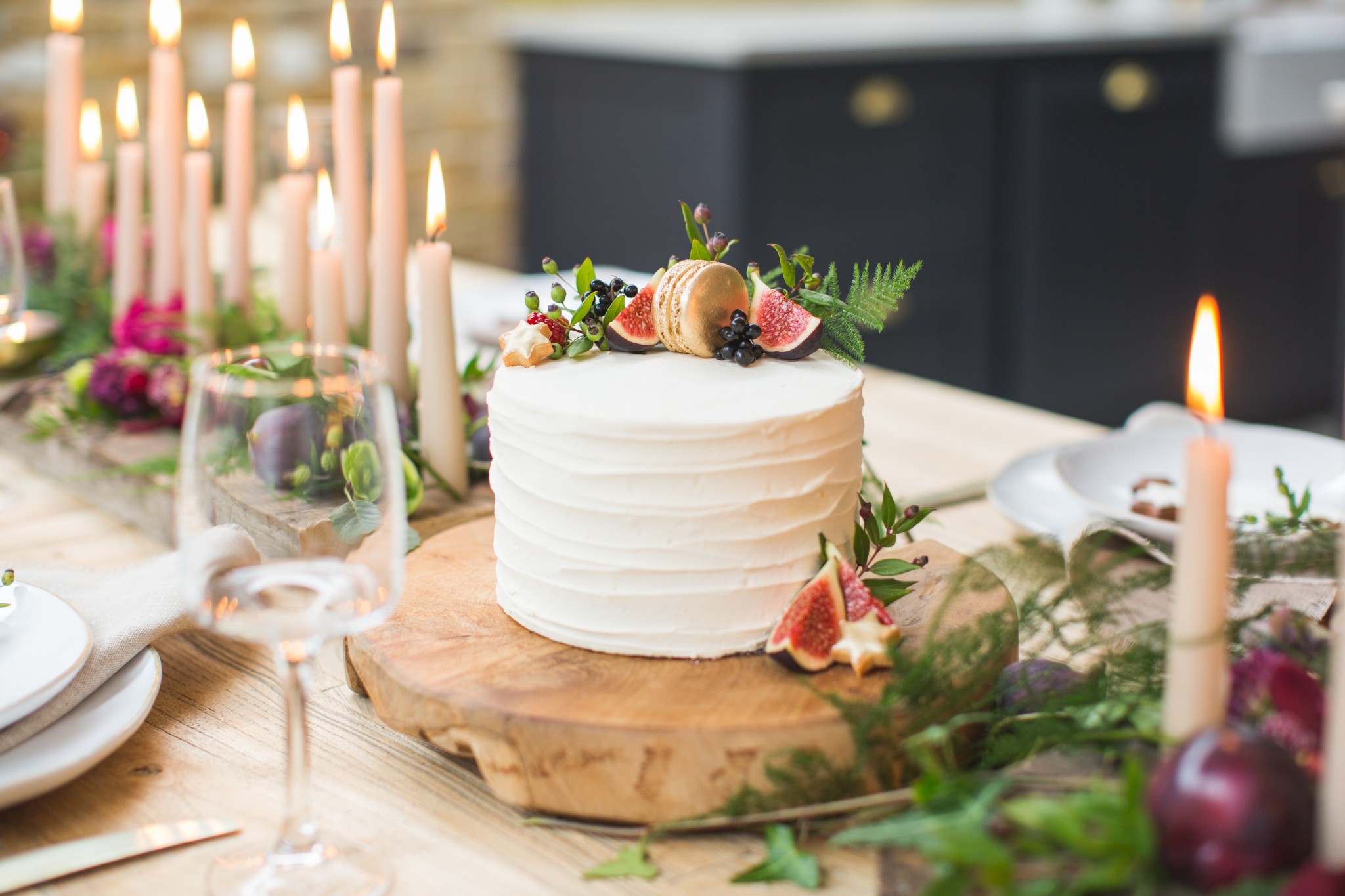 That ever popular 'hygge' pretty much sums it up, a cosy feeling, made all the better by sharing it with friends at a time of true celebration. This was the inspiration behind the Winter Wedding Christmas Inspiration Shoot (which you can view in full over in our gallery section.)
Stylist Kirsten Butler, Emma Norton Flowers, Anna Tyler Cakes and Evoke pictures created a dream team for this mini shoot. I was thrilled to contribute my rustic stationery and calligraphy to the team.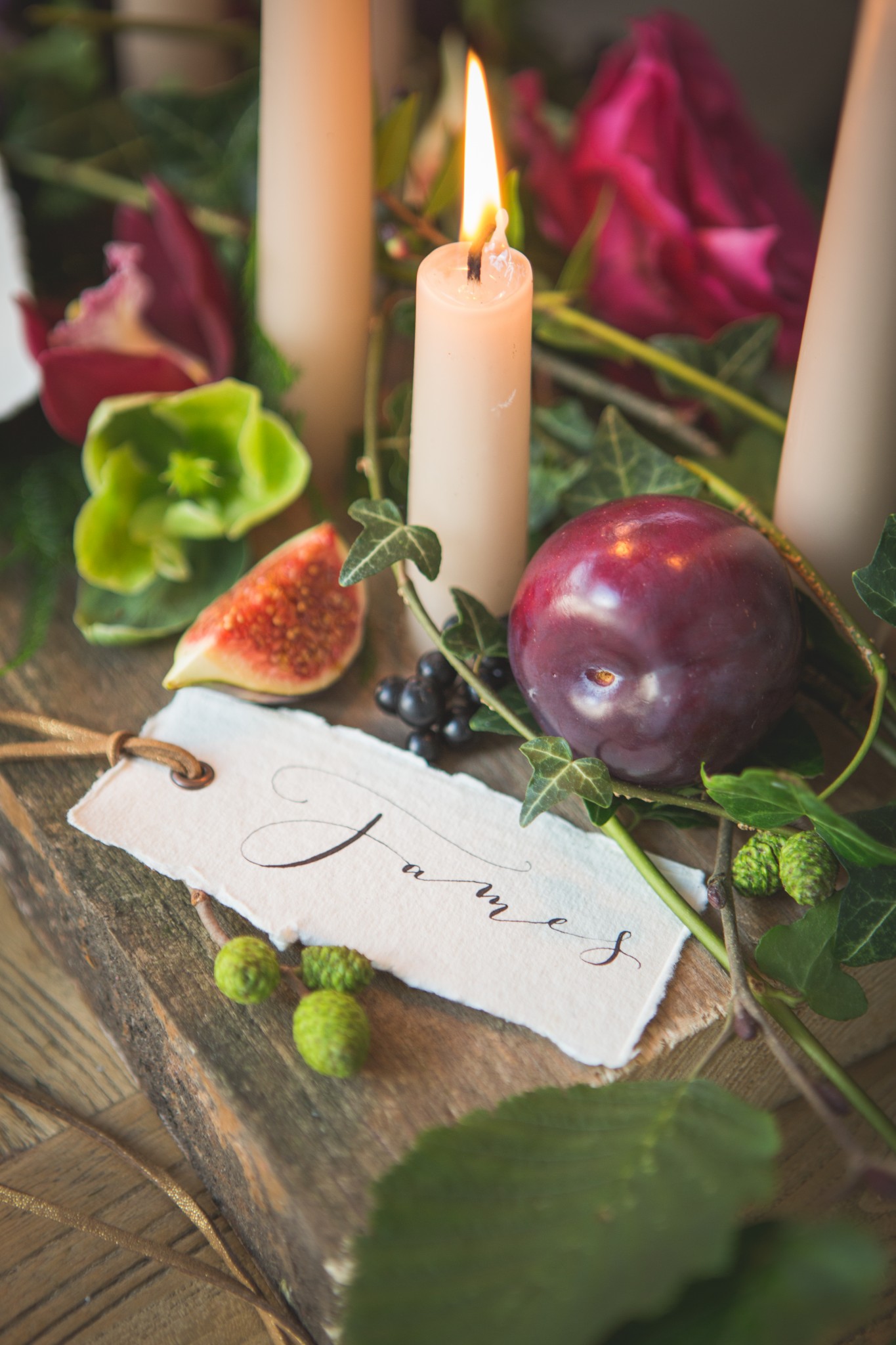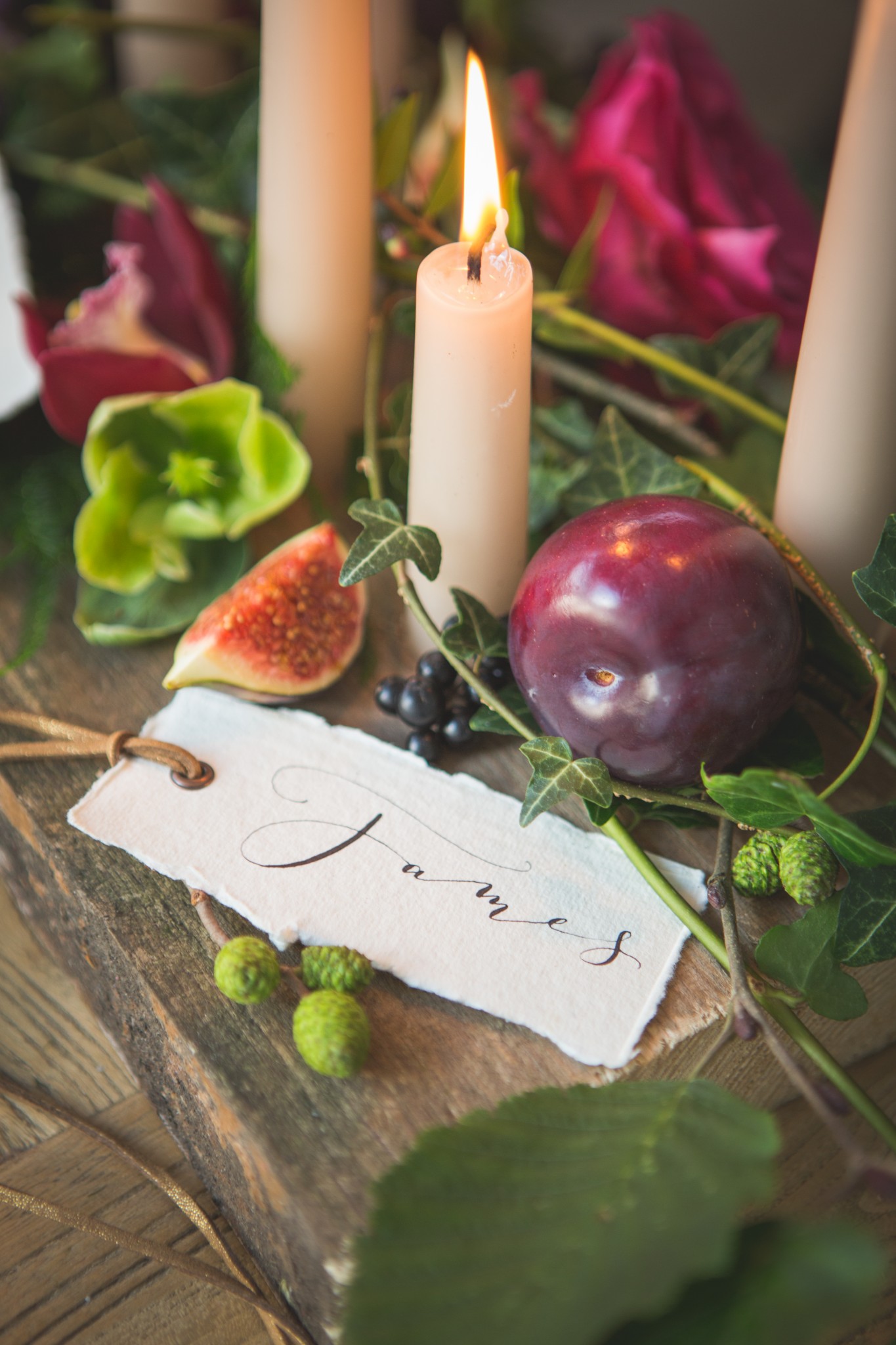 Emma Norton's flowers are a refreshingly different tone to a lot of the cool crisp whites and dried branches and foliage that we expect to see if winter floral displays. The warmth of the pink blooms add a richness to this winter palette that compliments the figs and fruits on the plentiful table scape.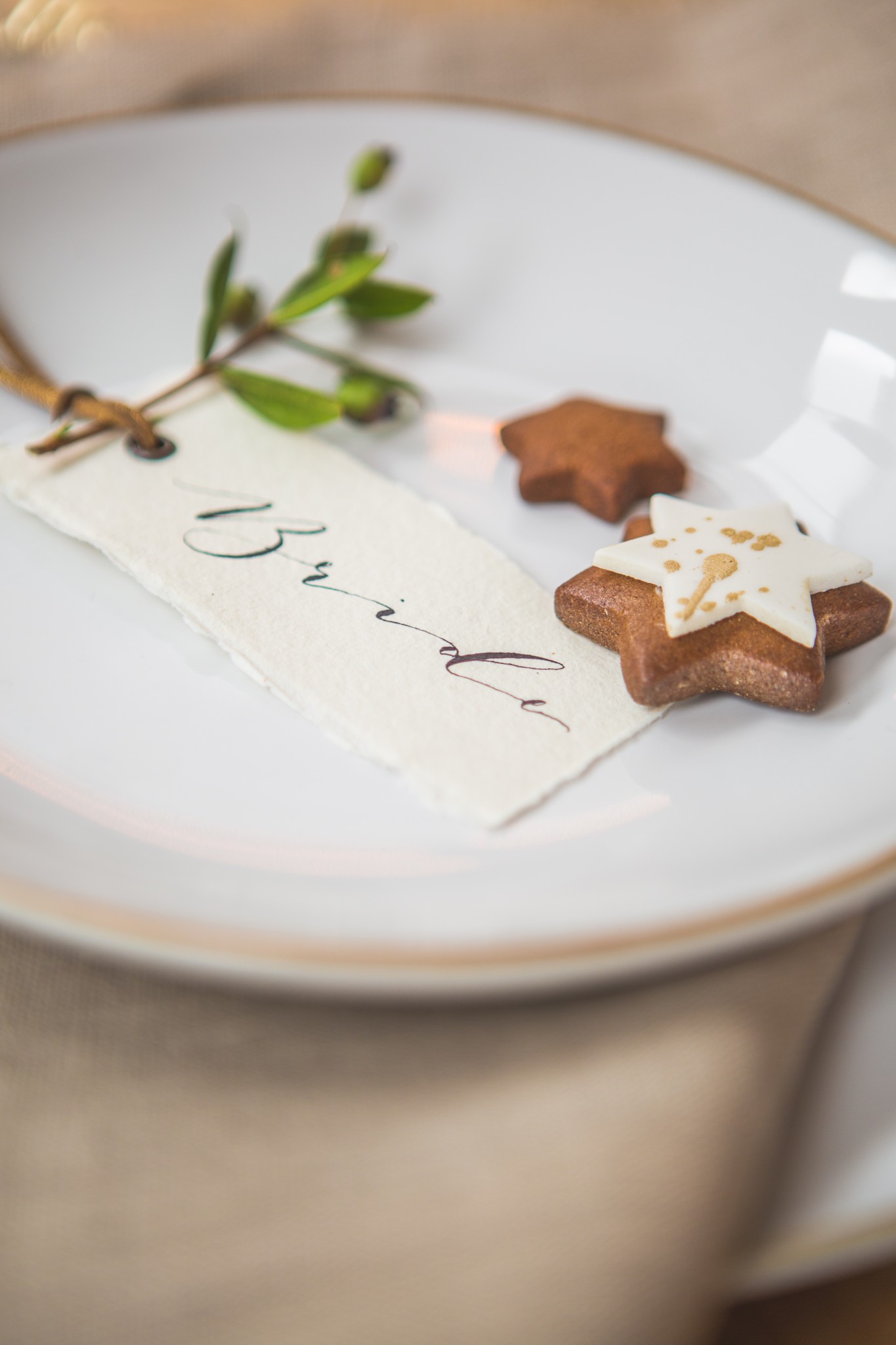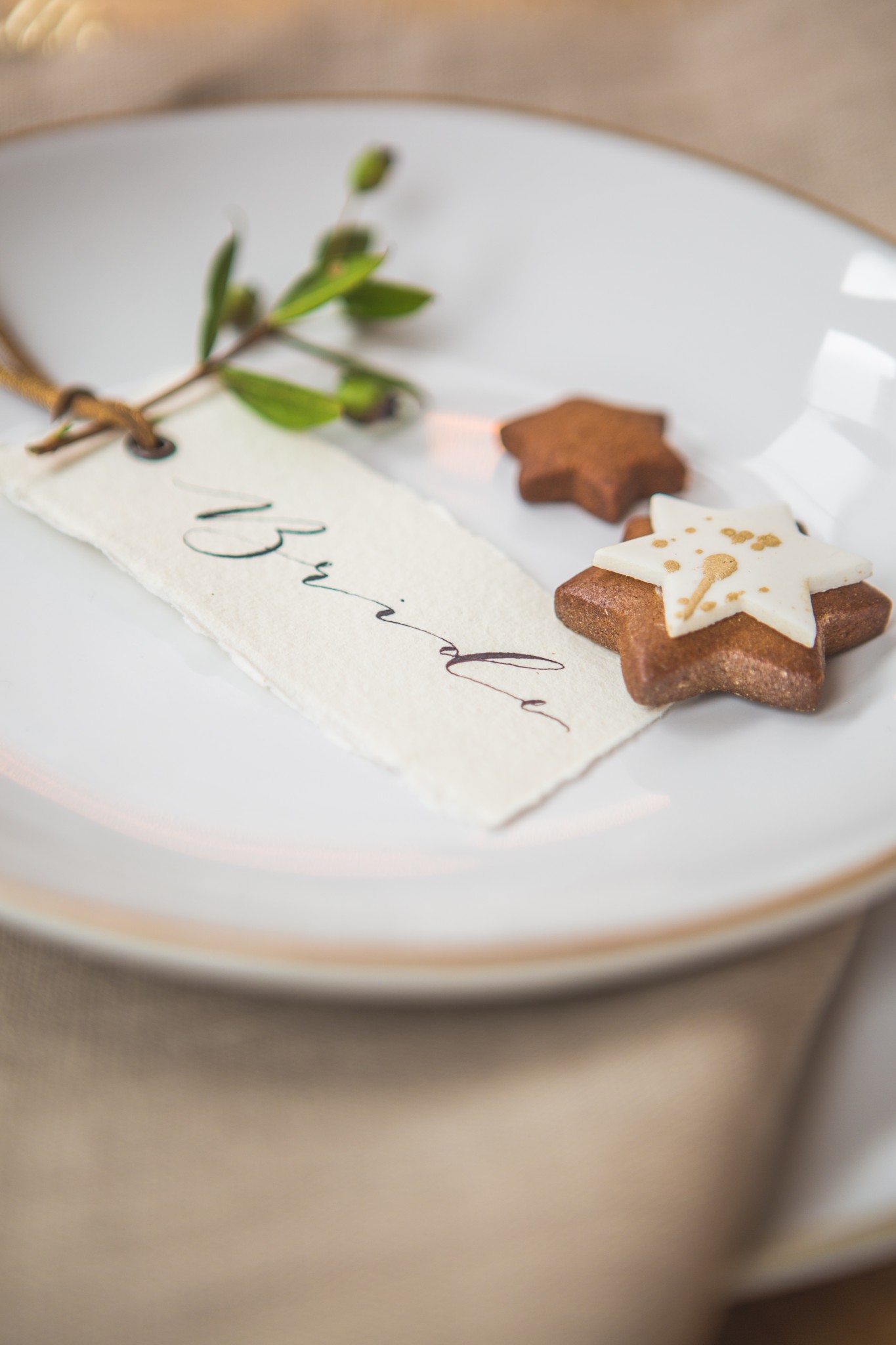 Want to see more? Head over to our gallery for the full shoot!