I worked with Emma and Neil for the best part of a year, creating their save the dates, right through to cocktail menus and place cards for the day itself. It was a wonderful working relationship, even involving my getting a glimpse of the dress early on so we could combine its midsummer night's dream romance into the Invitation designs.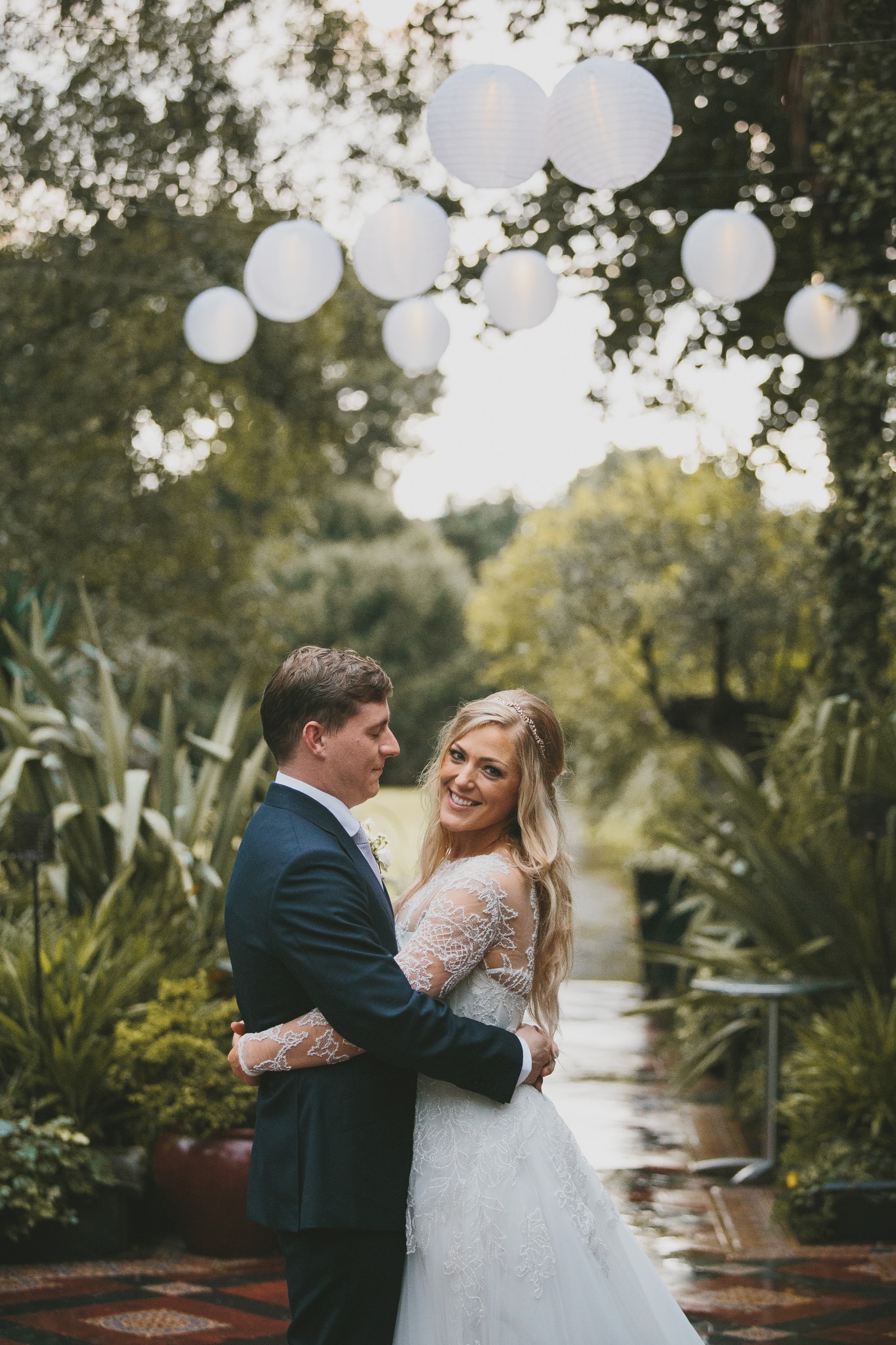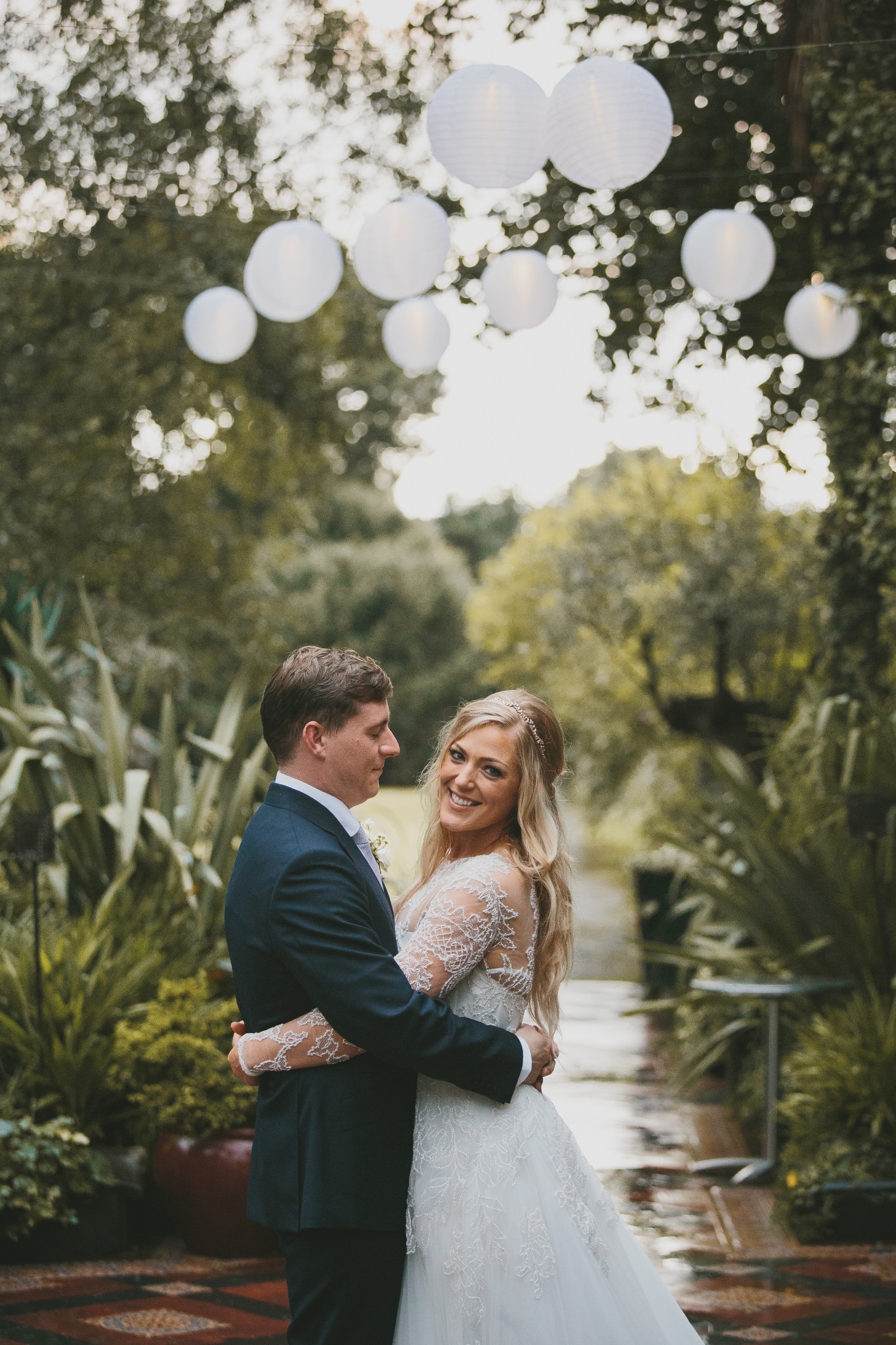 Emma was a communicative and decisive bride who had some great ideas; she and Neil commissioned me to create a cocktail menu for them, which led to my series of  much admired 'the art of a good cocktail' prints.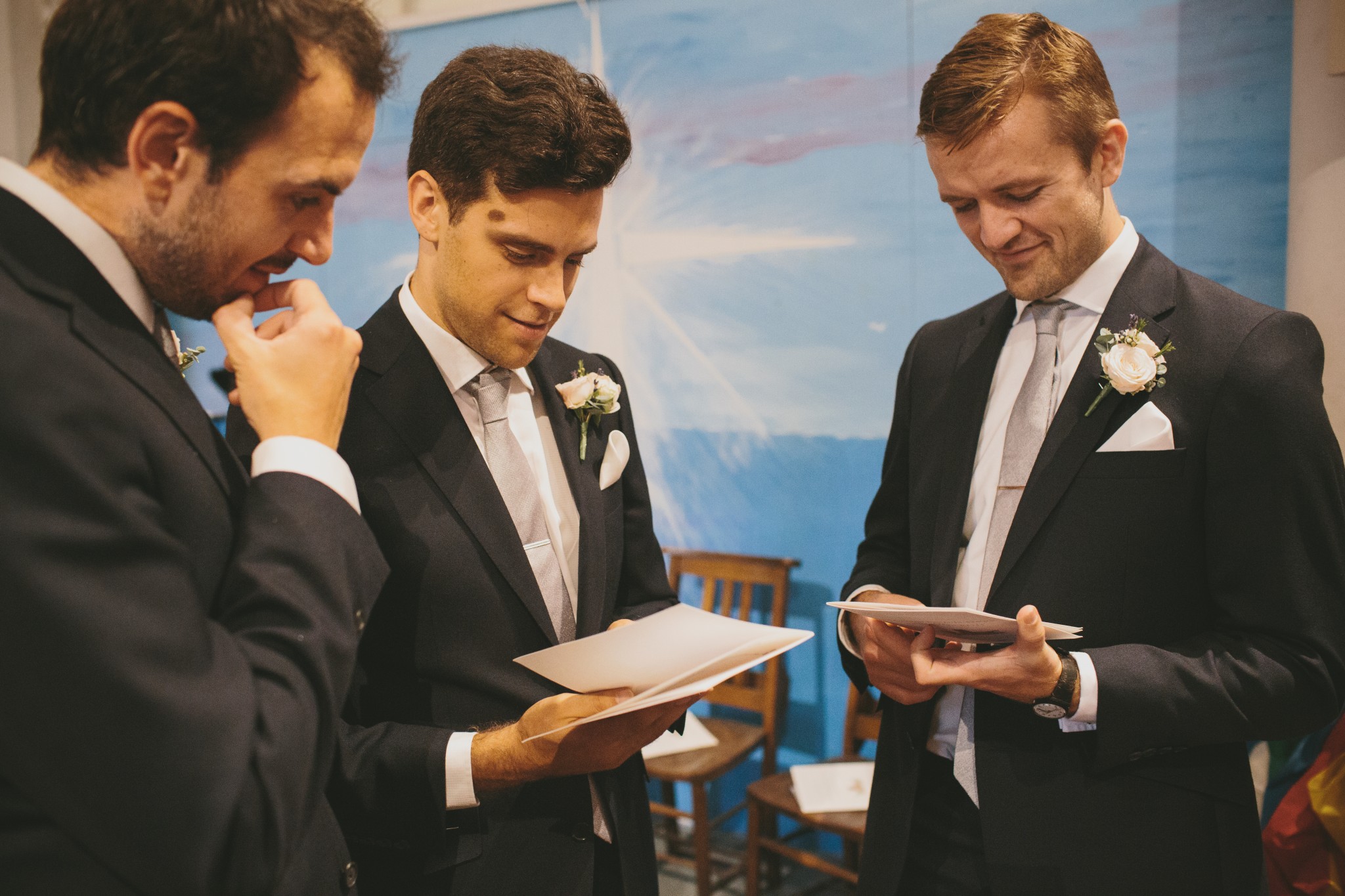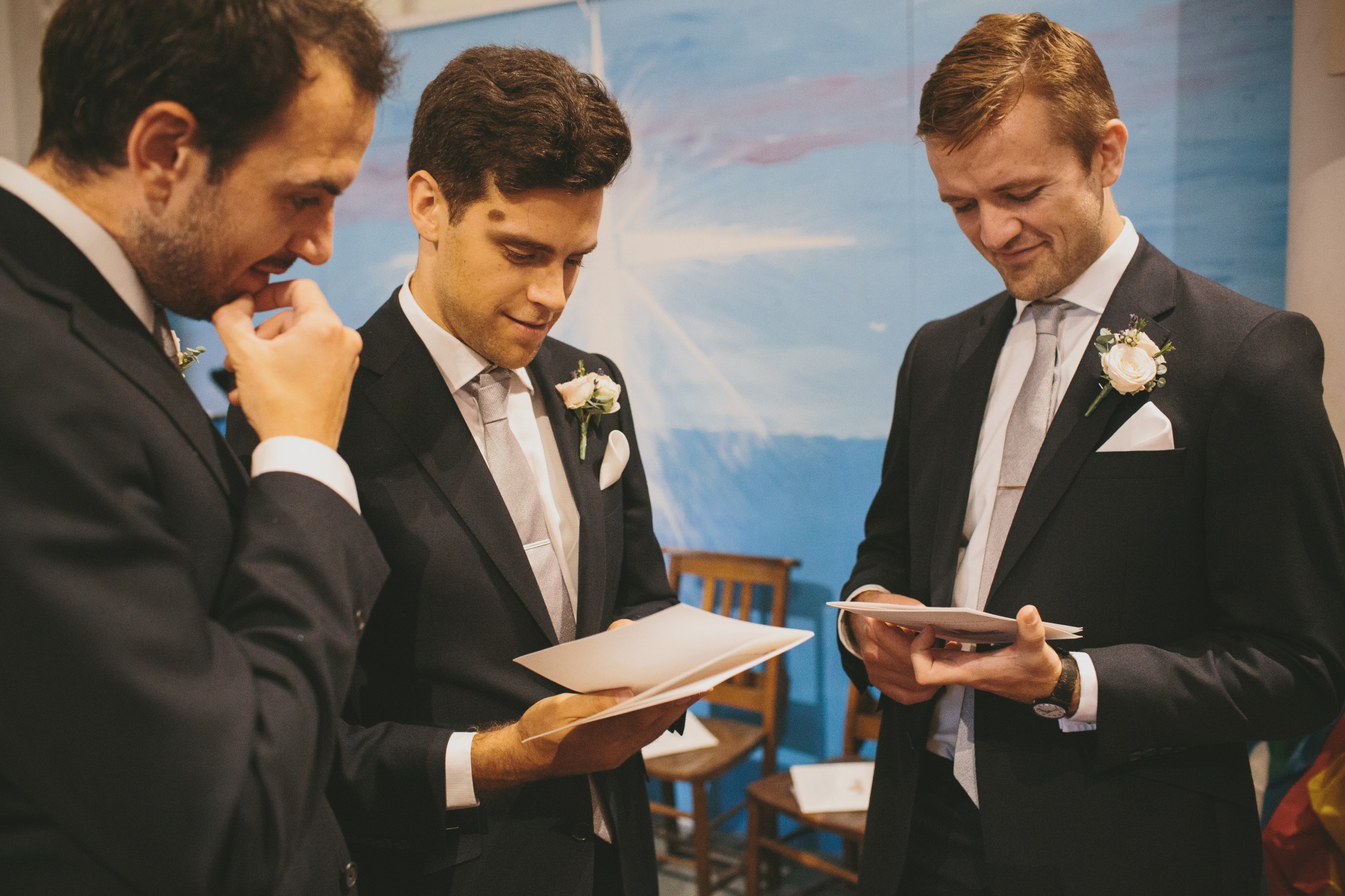 I couldn't resist adding in these shots of the Ushers admiring the Orders of Service!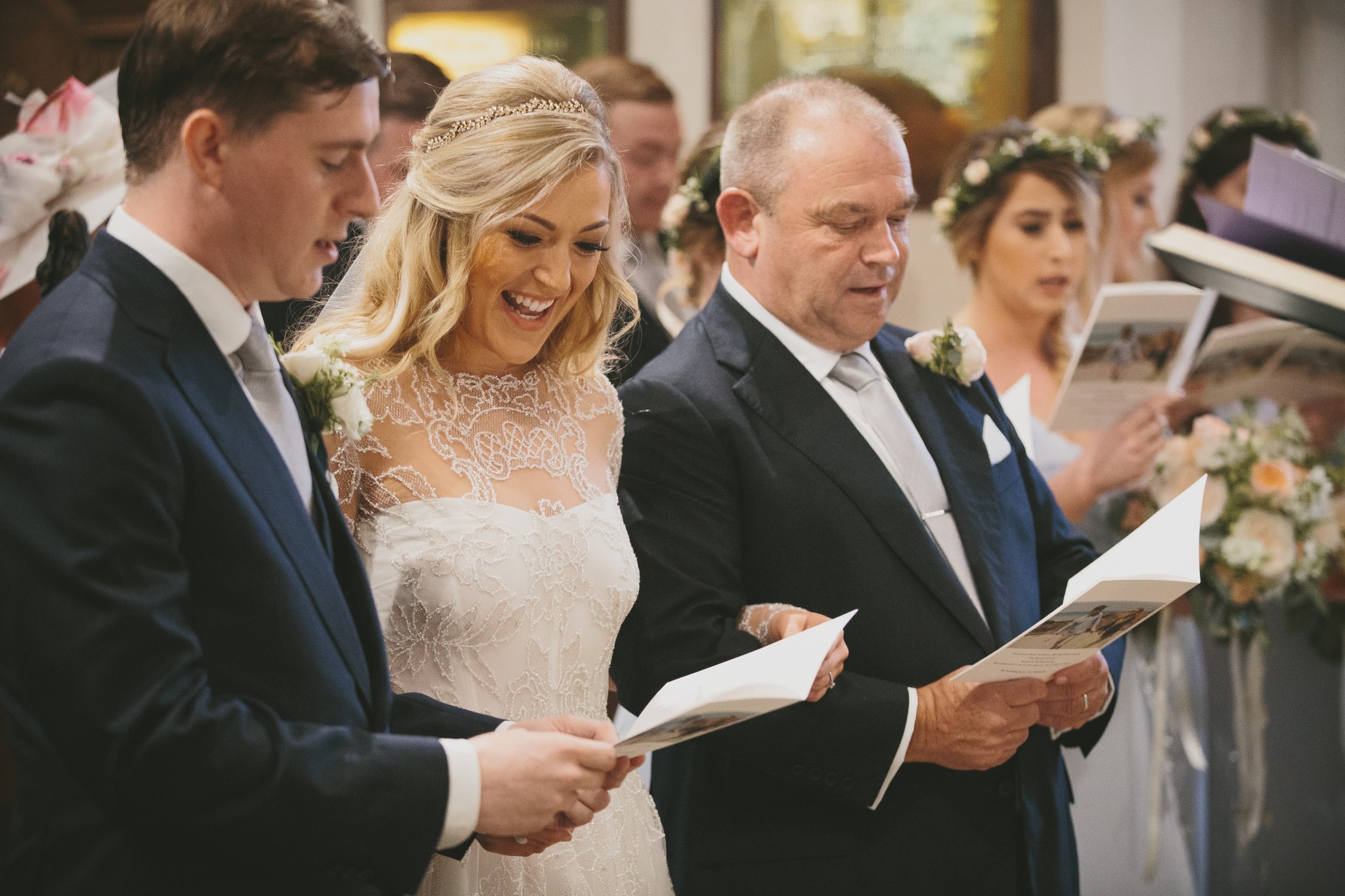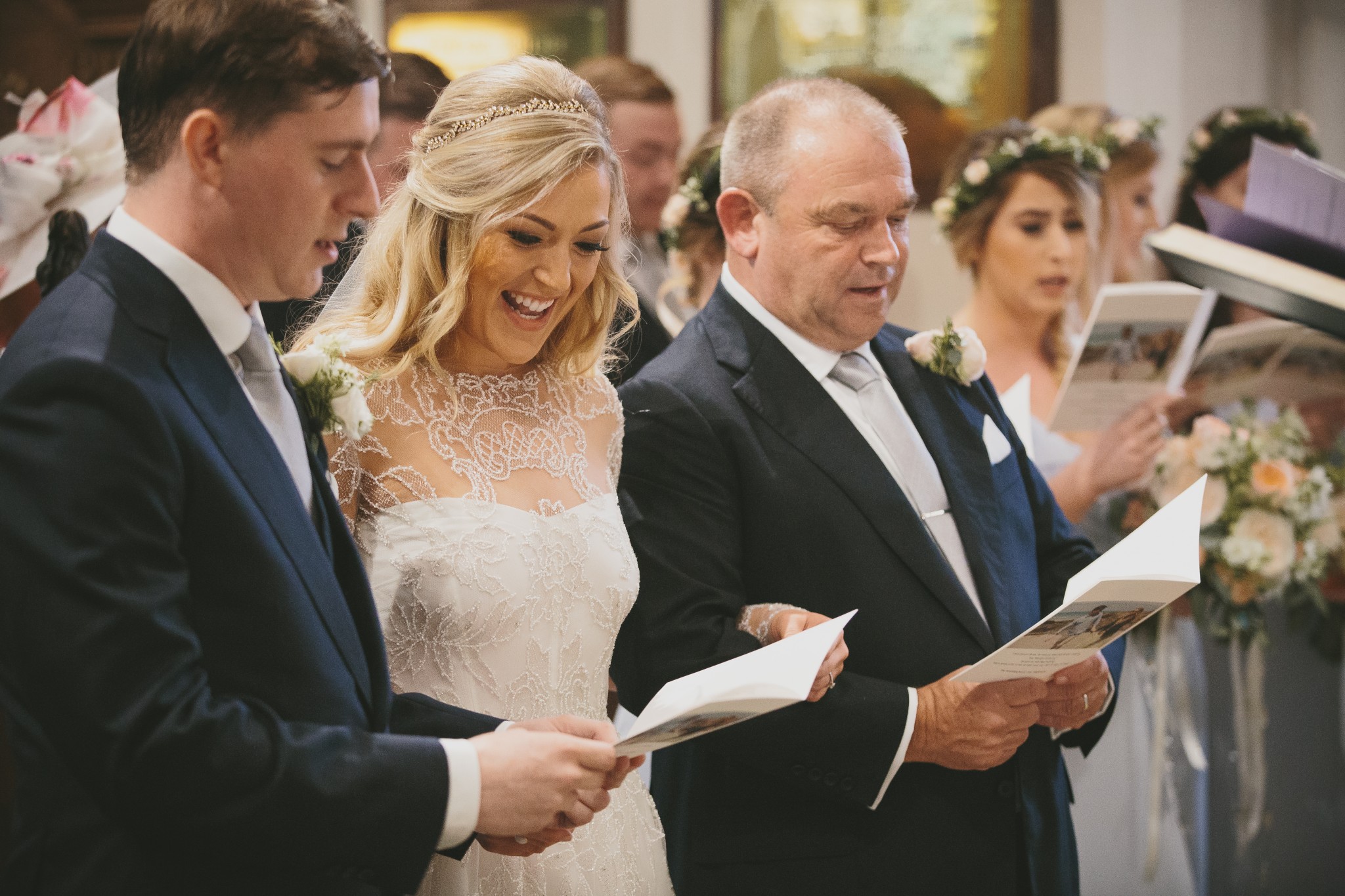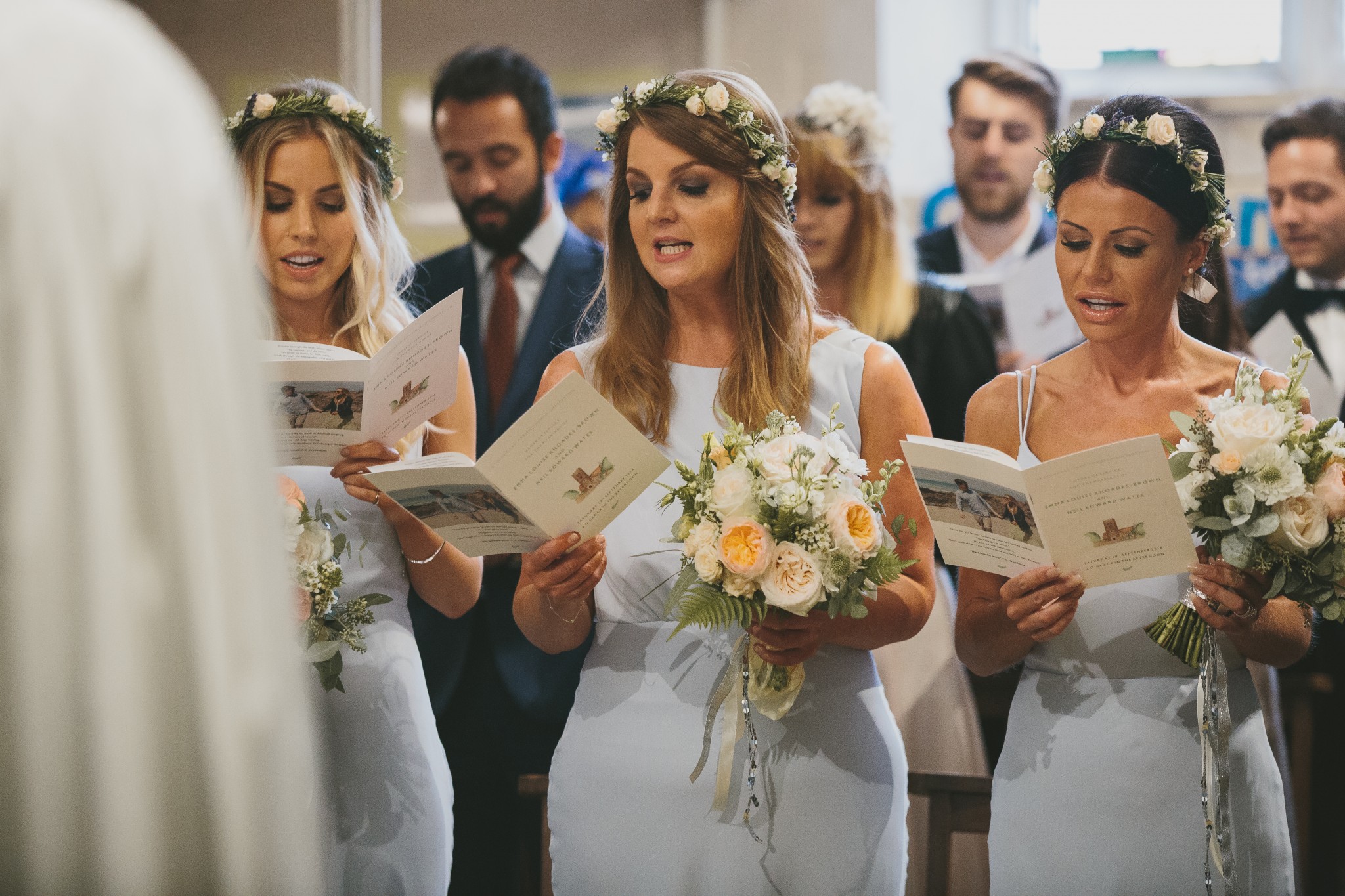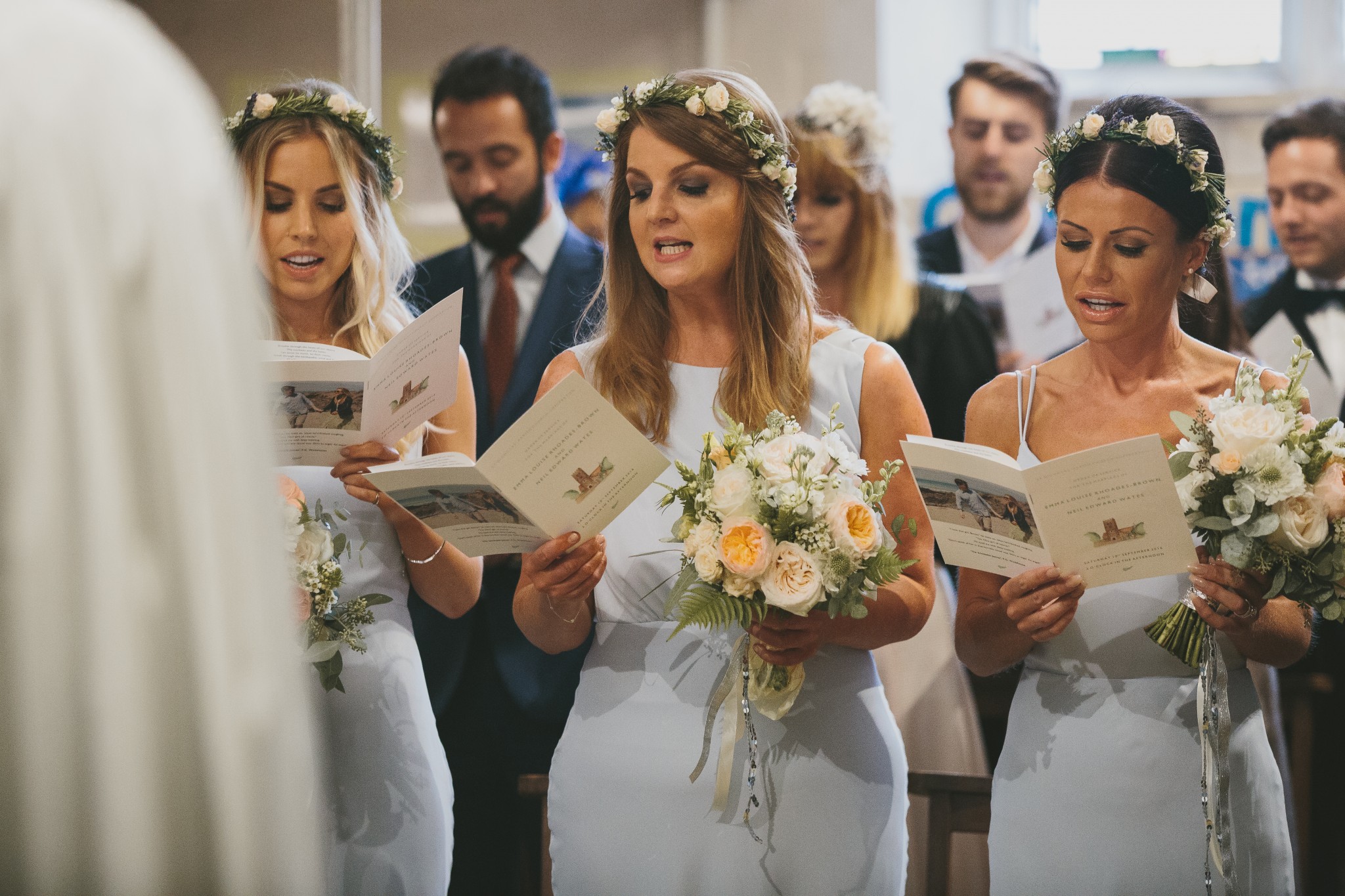 Their wedding at Hampton Court Palace was an elegant affair with bags of personality. Their wedding was shot by the ever talented MckInley Rodgers team and I am so grateful to them and Emma & Neil for allowing us to share them here.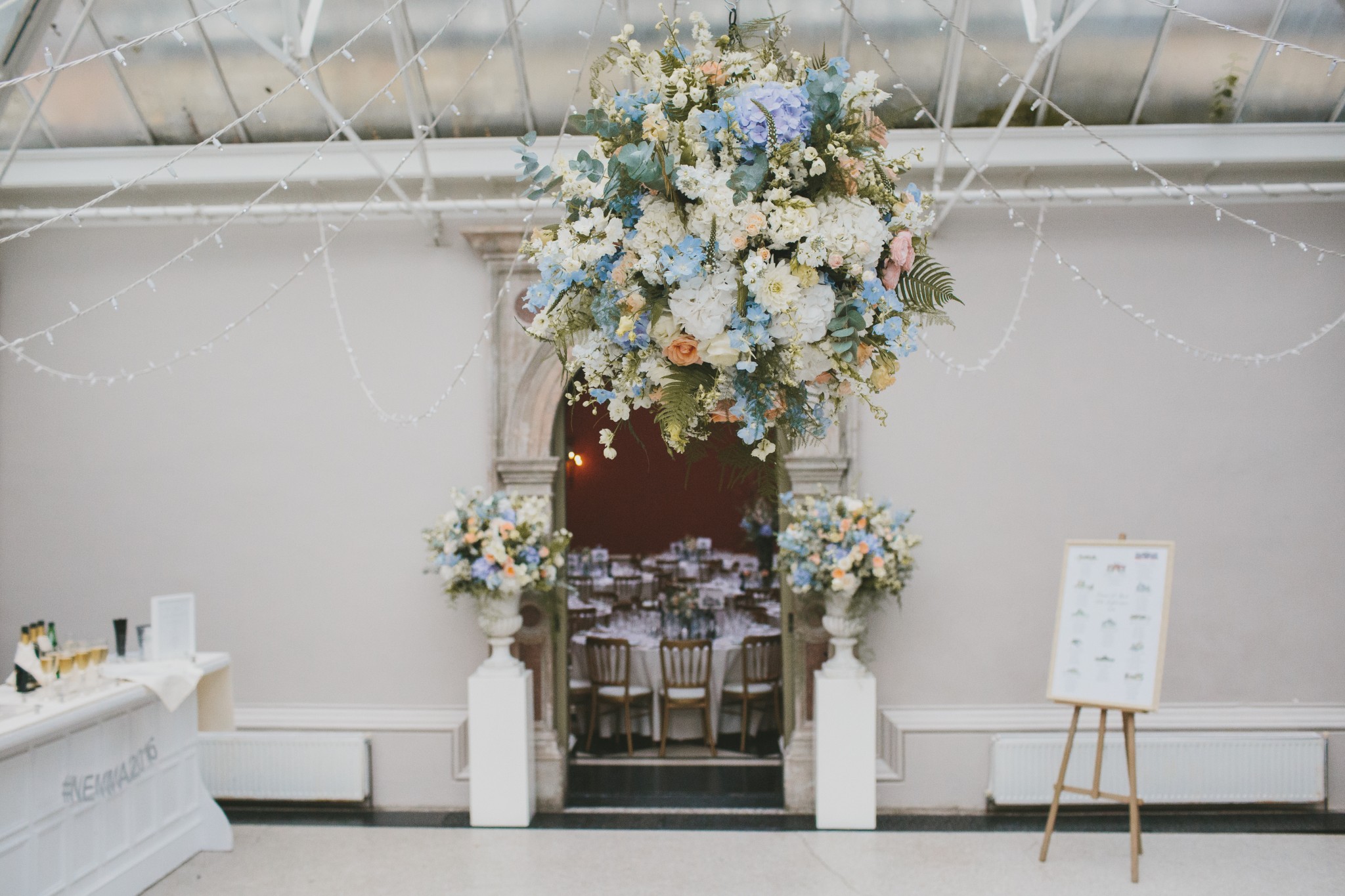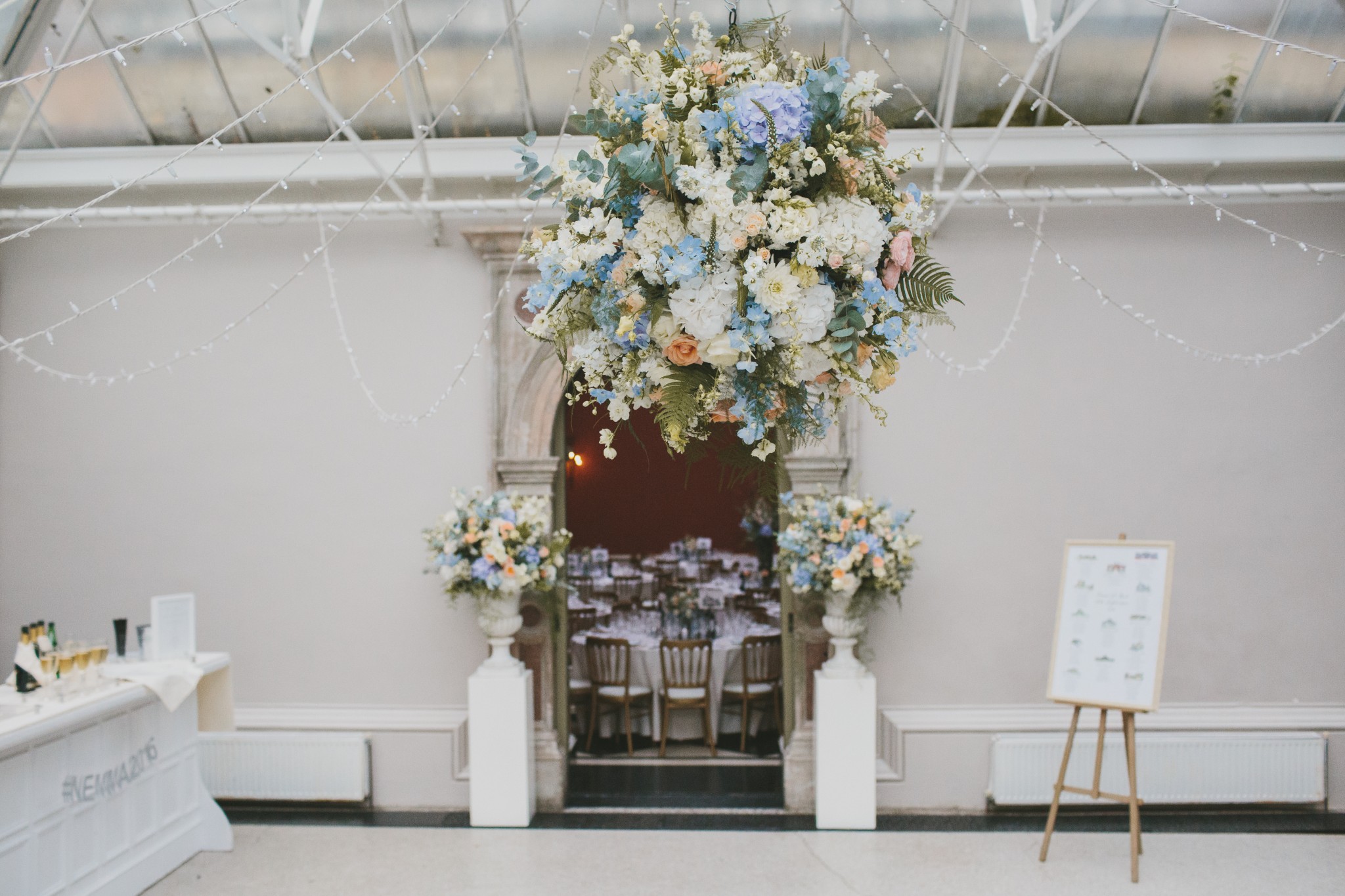 The wedding reception was held at the stunning Hampton Court Palace. This floral chandelier is just stunning, it had a lovely sense of an Indian Summer, being a September wedding. Making the most of the last few long days.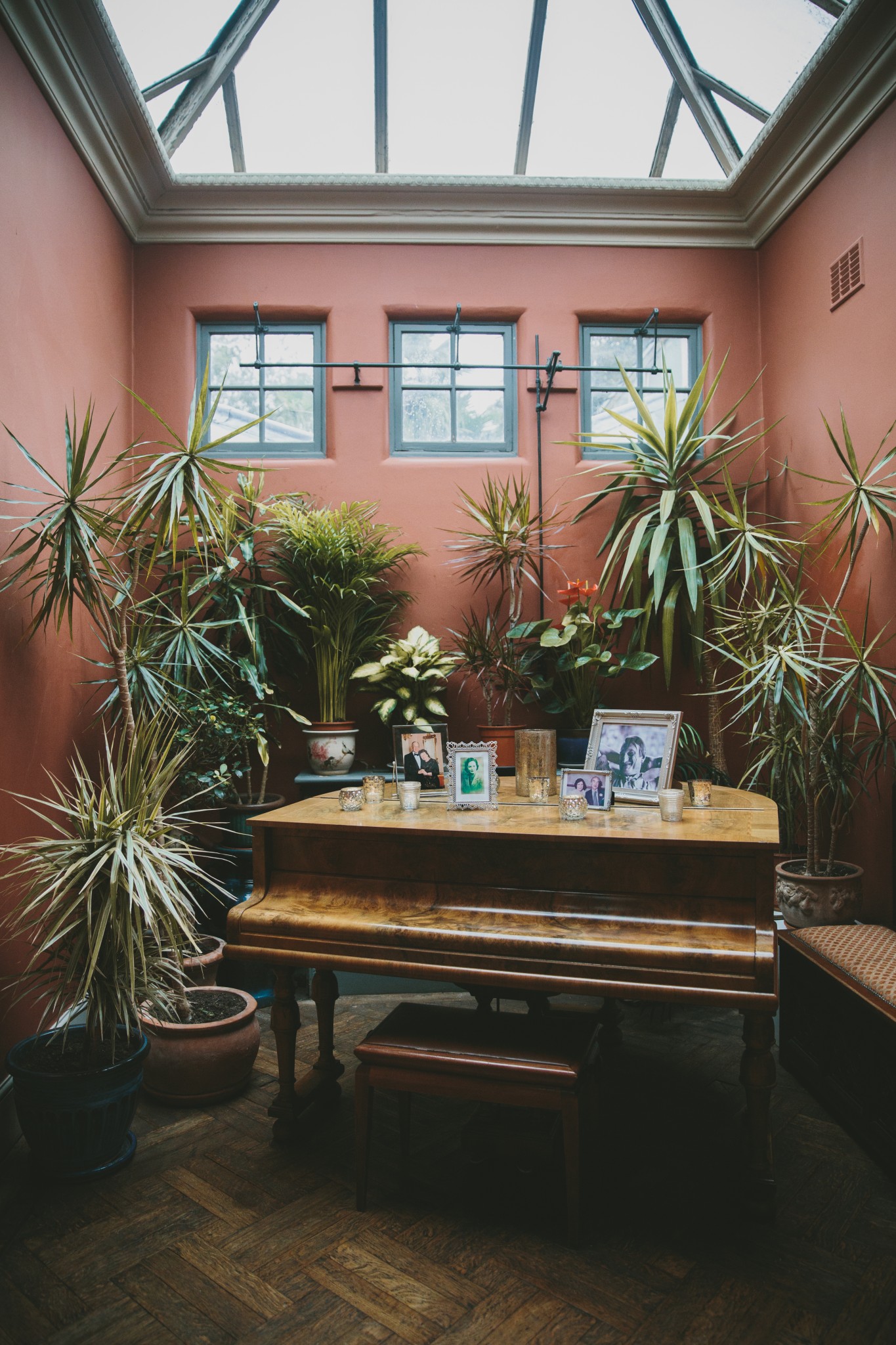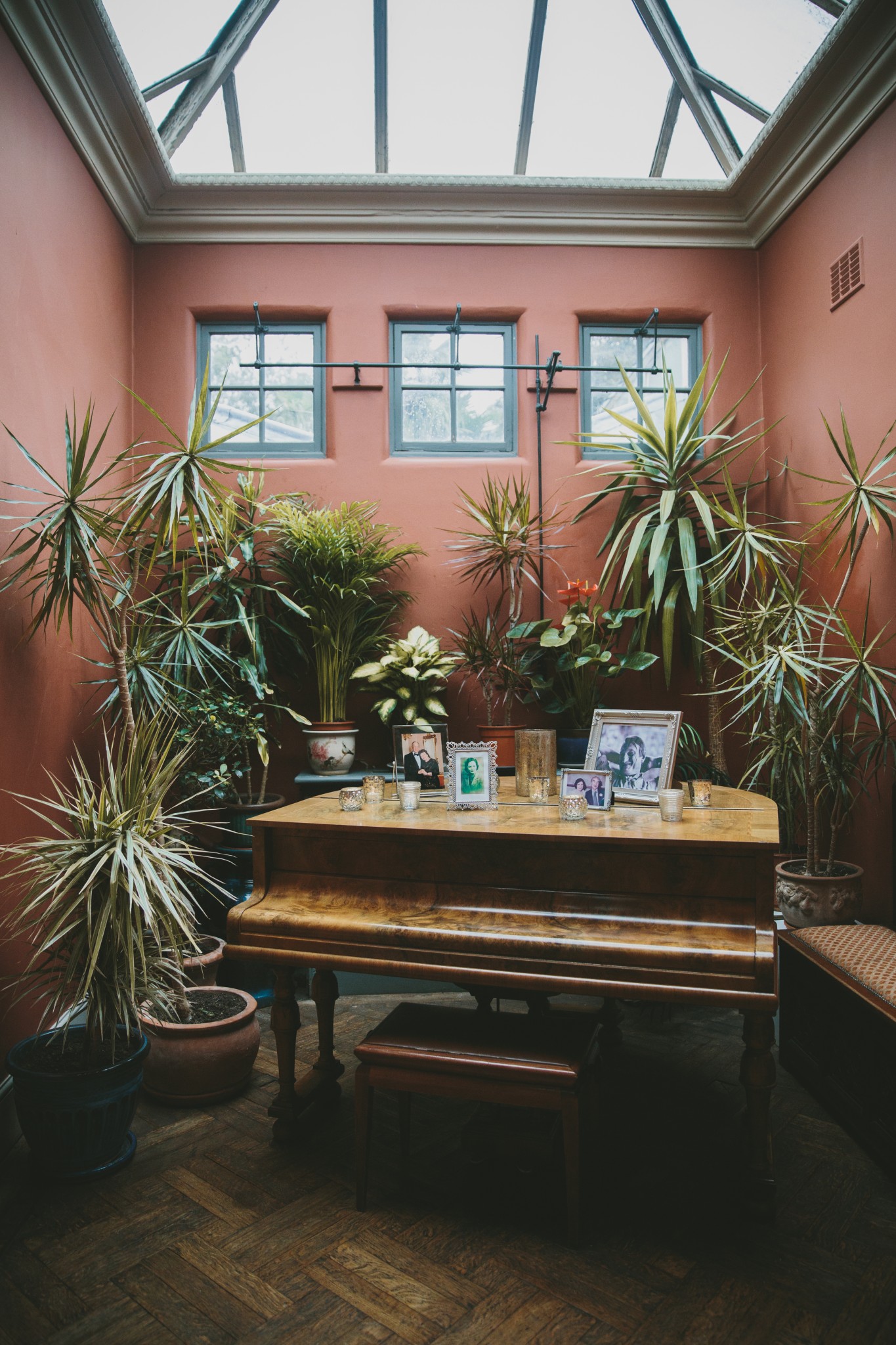 This glass house has such an incredible feeling of old empire, and what better way to commemorate those who can't be with you at your wedding than having their photos present. This piano bedecked by tropical house plants was a perfect spot.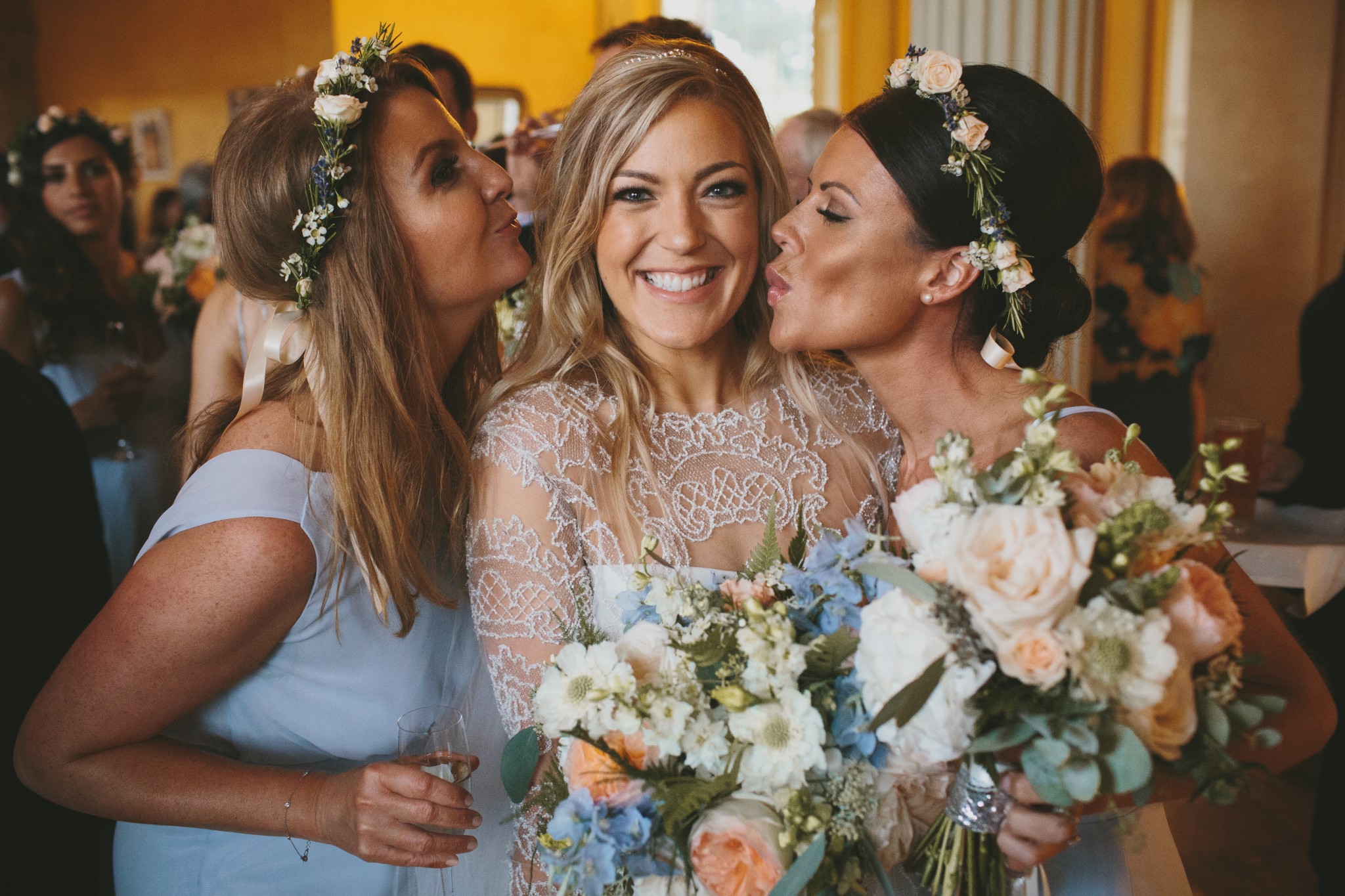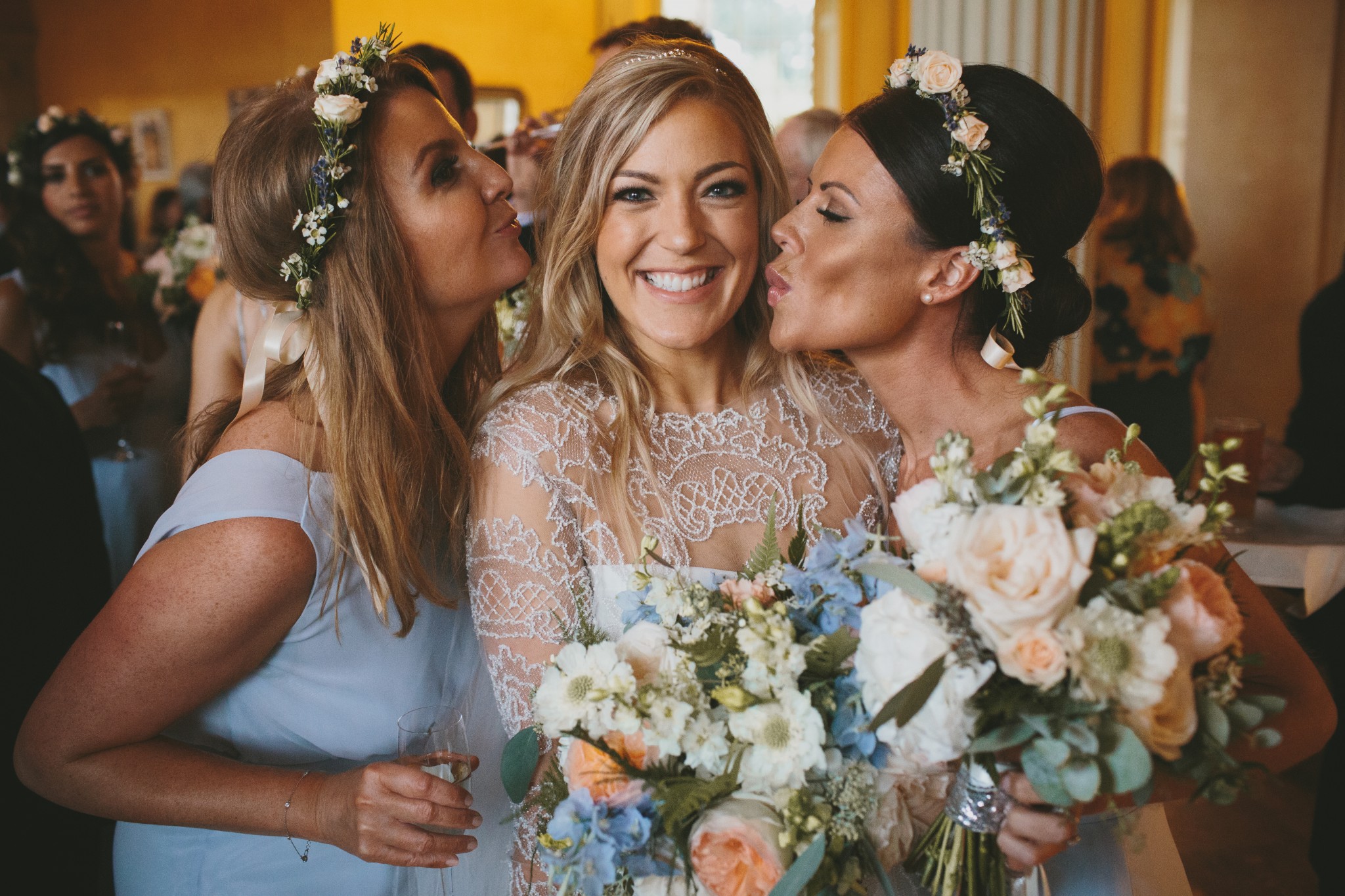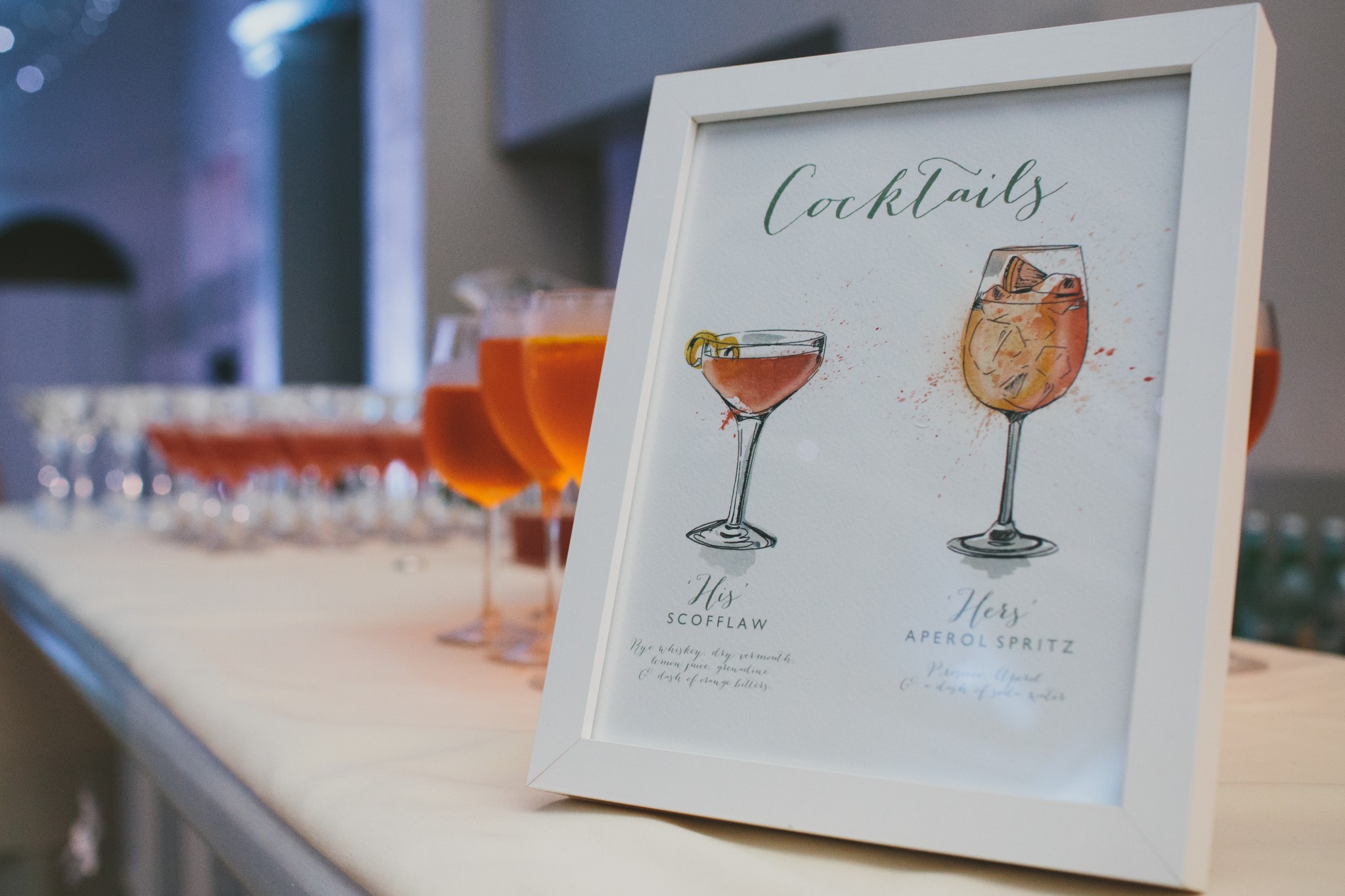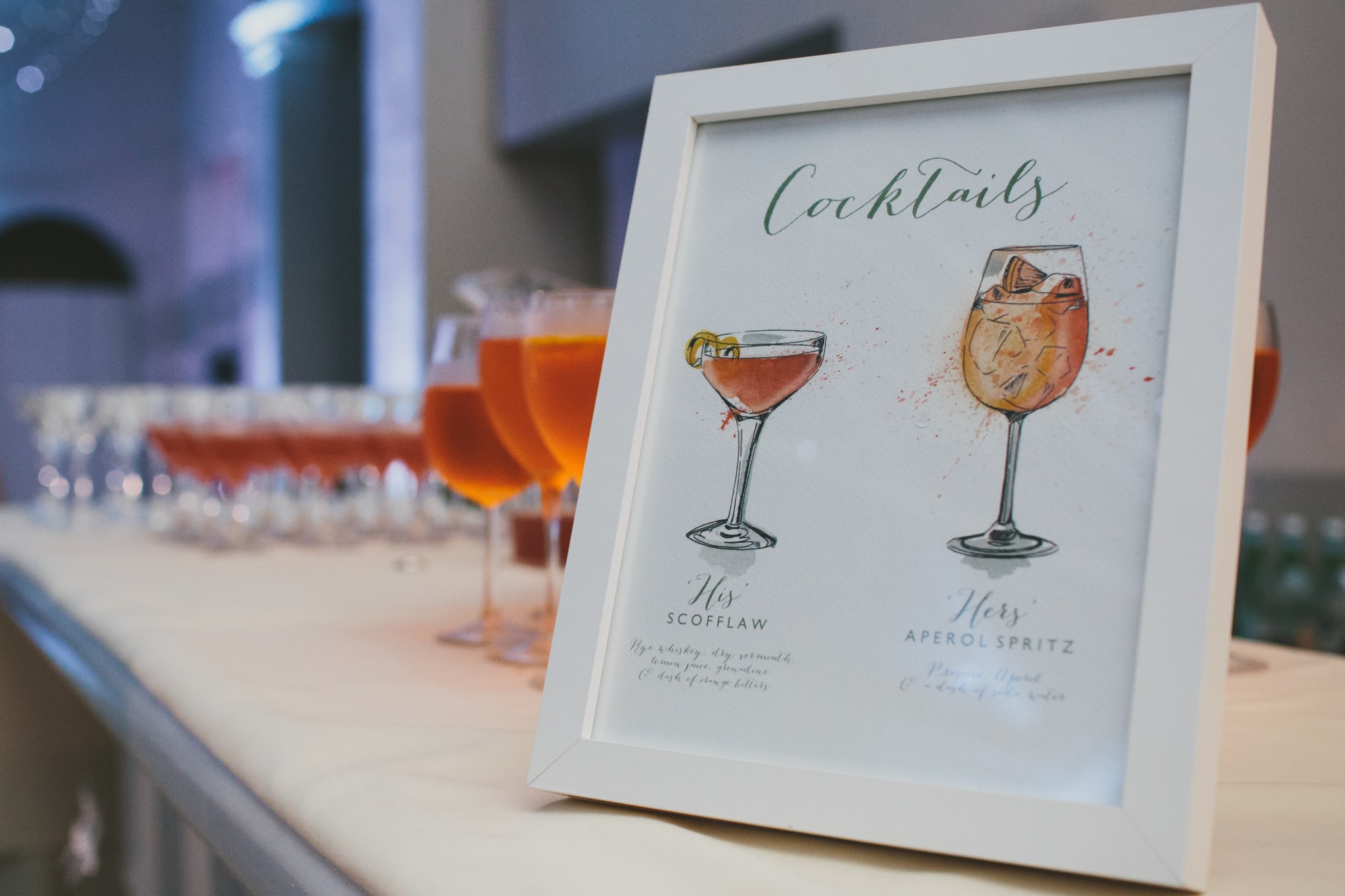 Emma and Neil asked me to create a personalised Cocktail menu for their reception drinks. Aperol Spritz is a firm favourite of mine and the brightly coloured cocktails really sang against the neutral setting.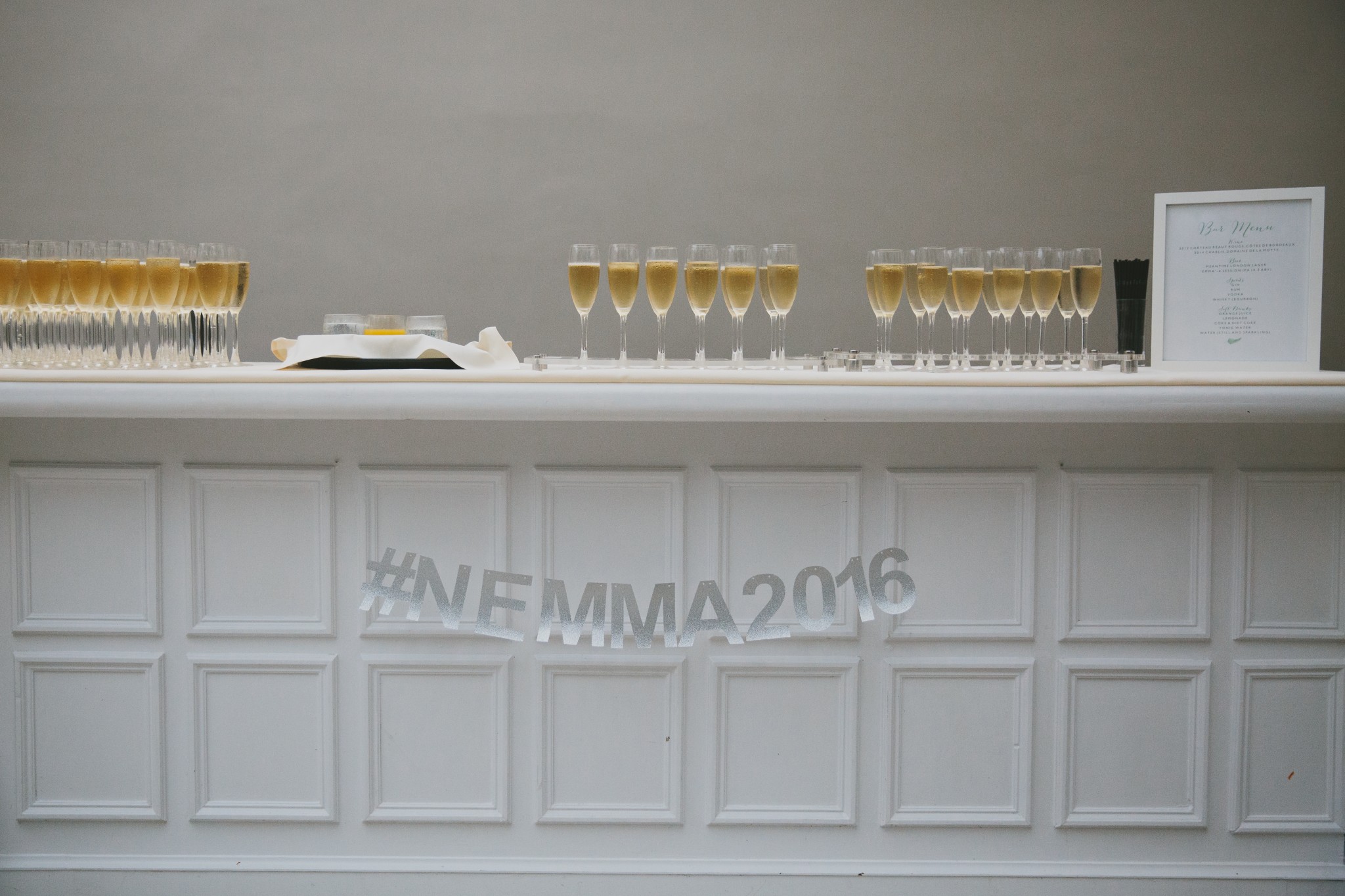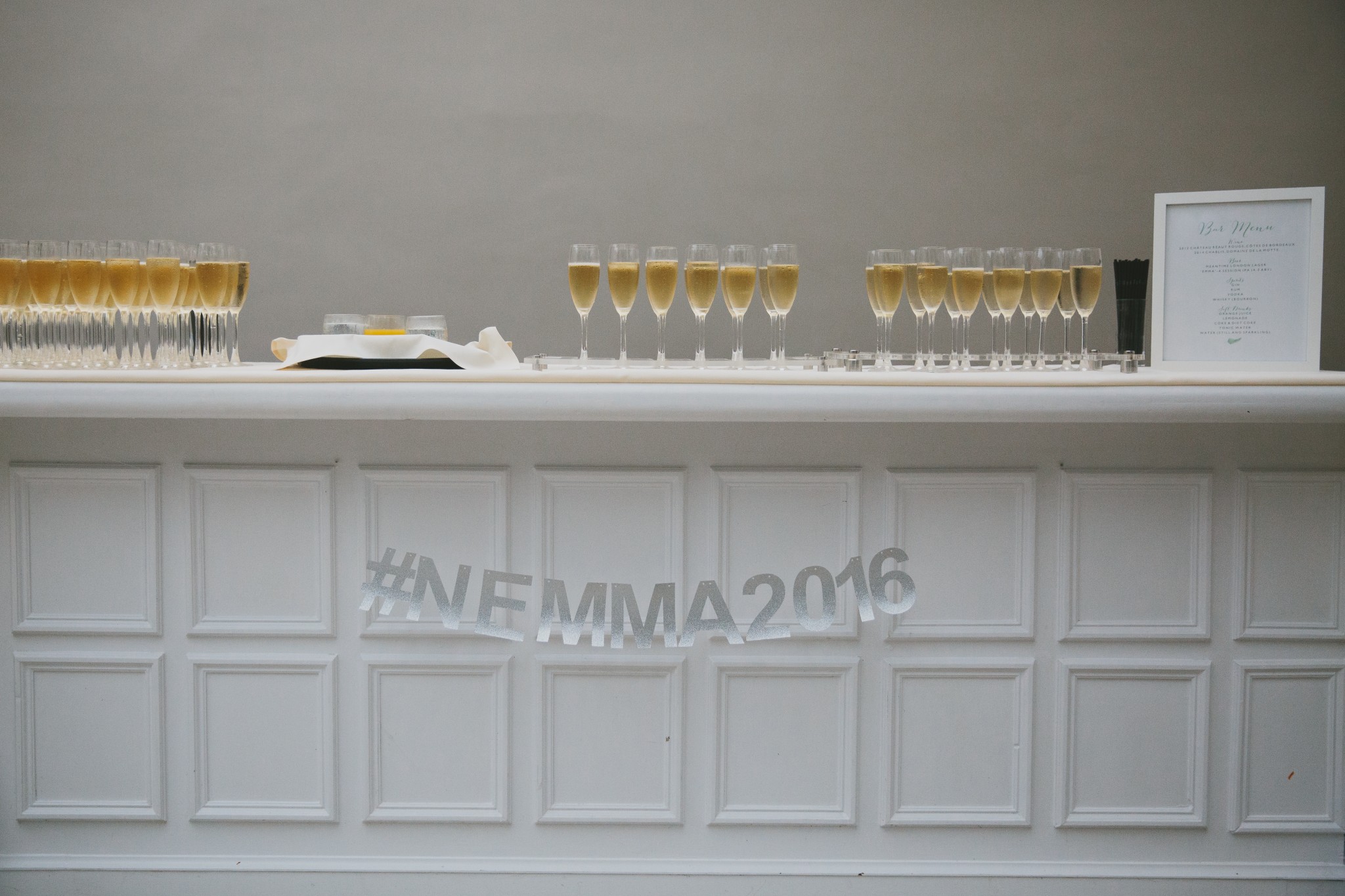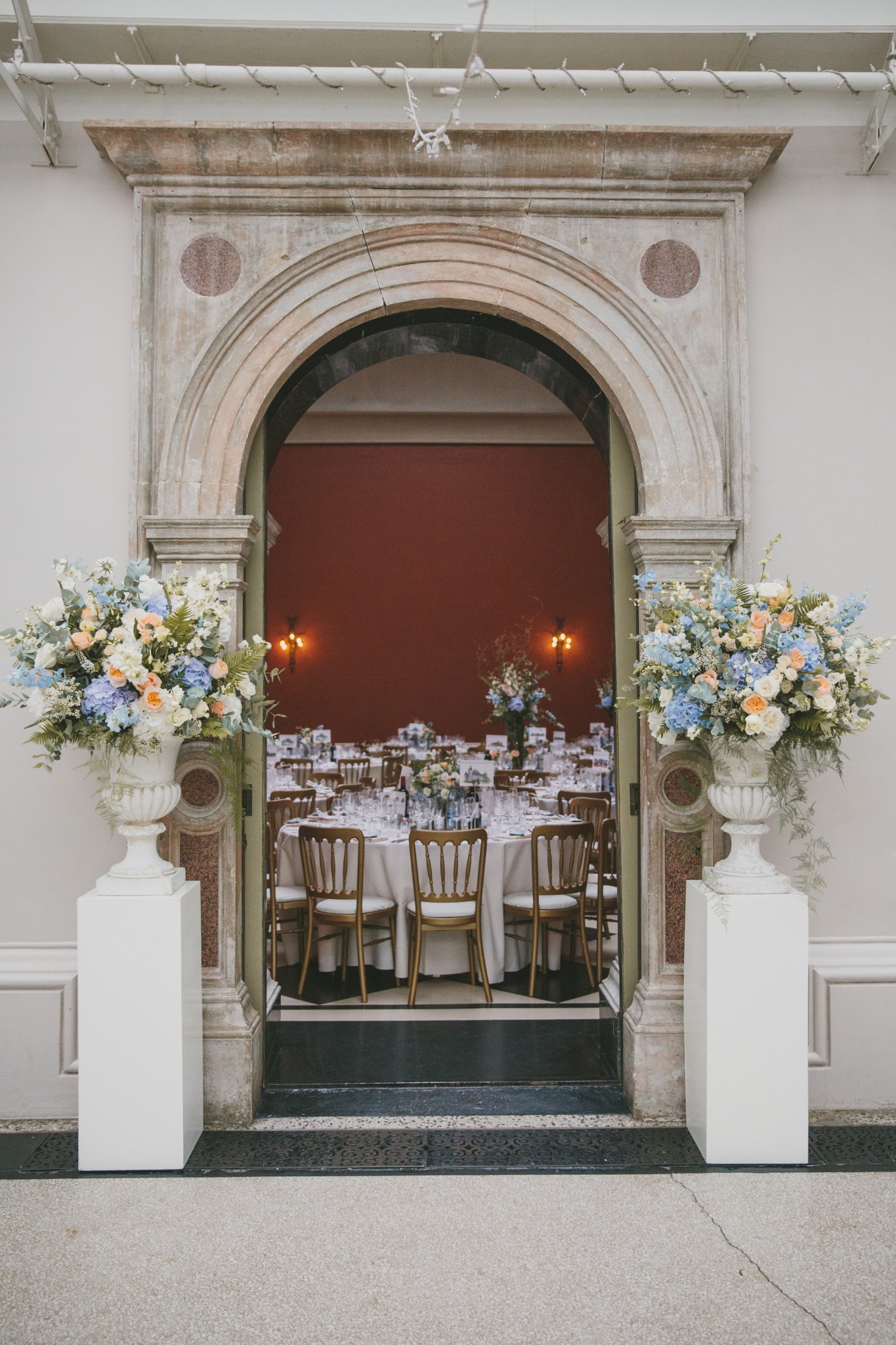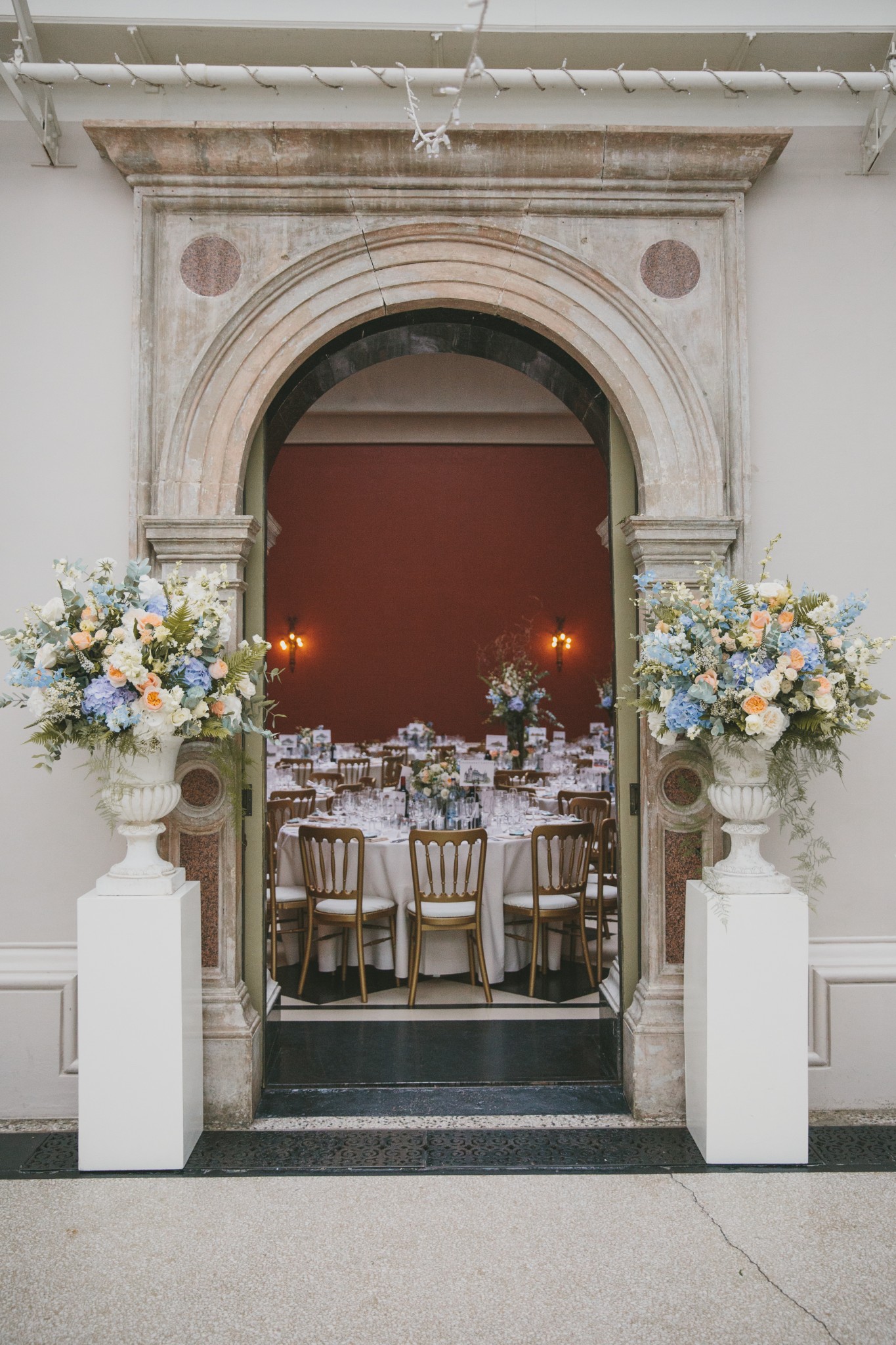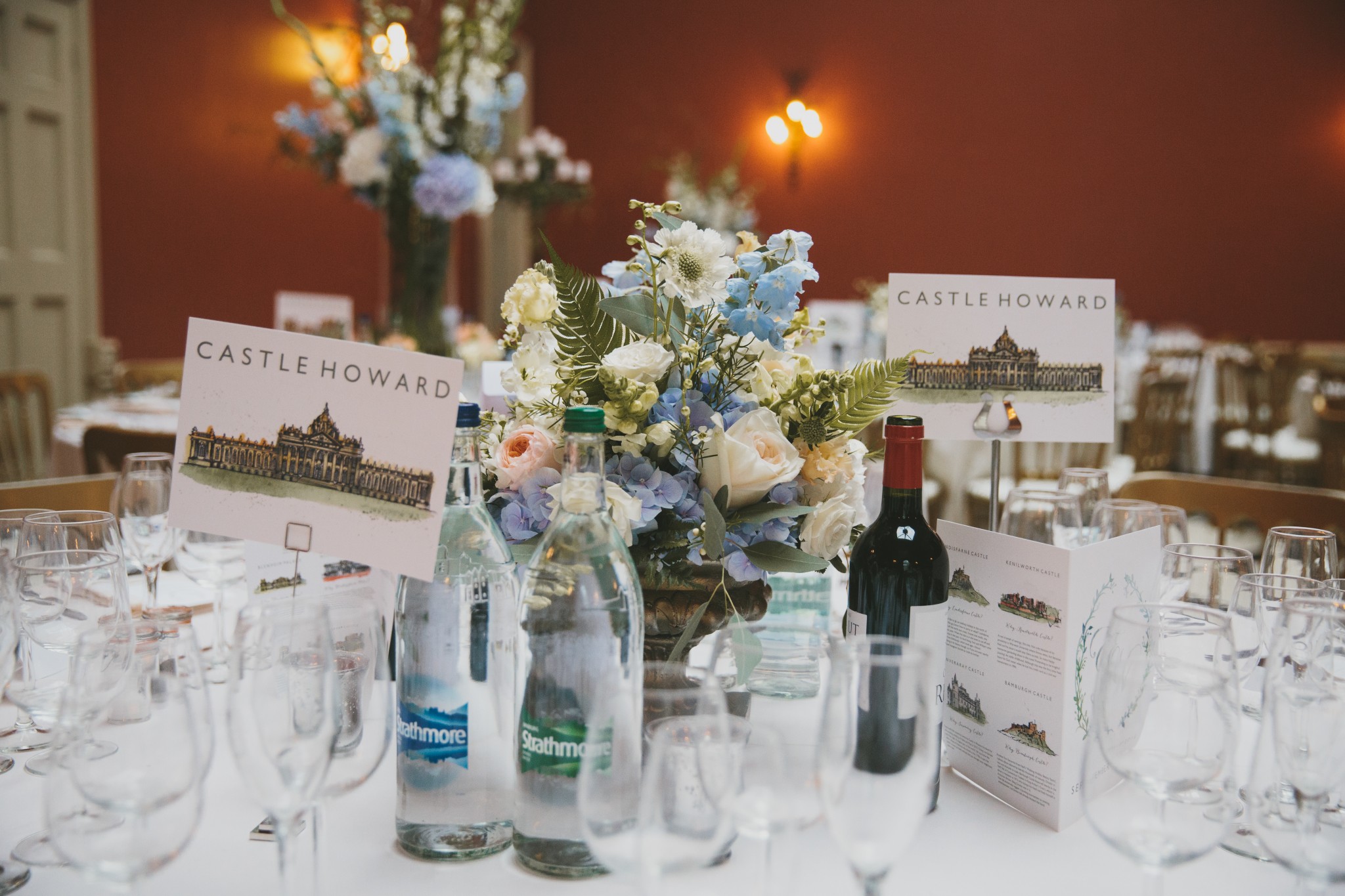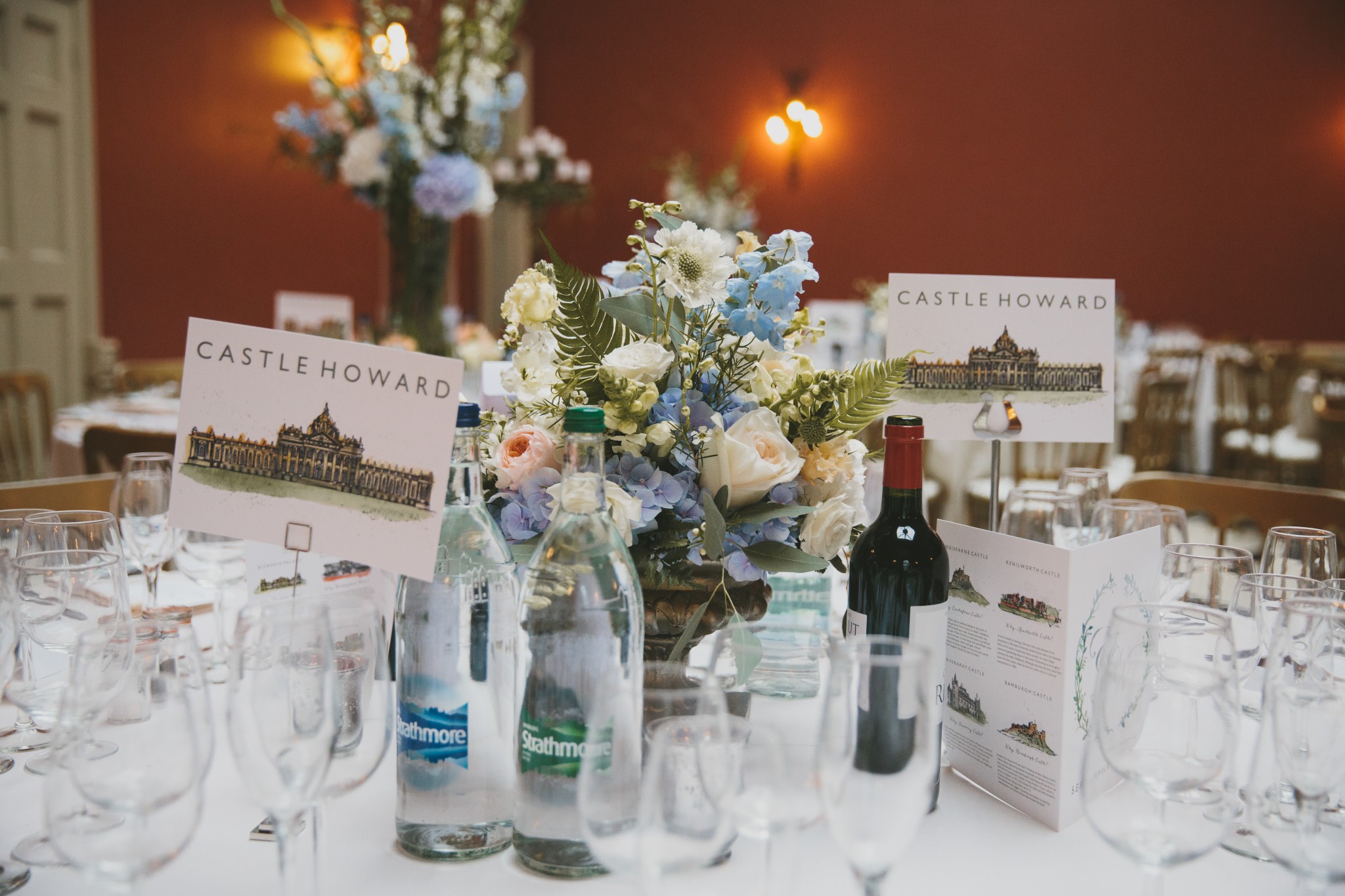 Emma and Neil are both historians and had a Castle theme running through their on the day stationery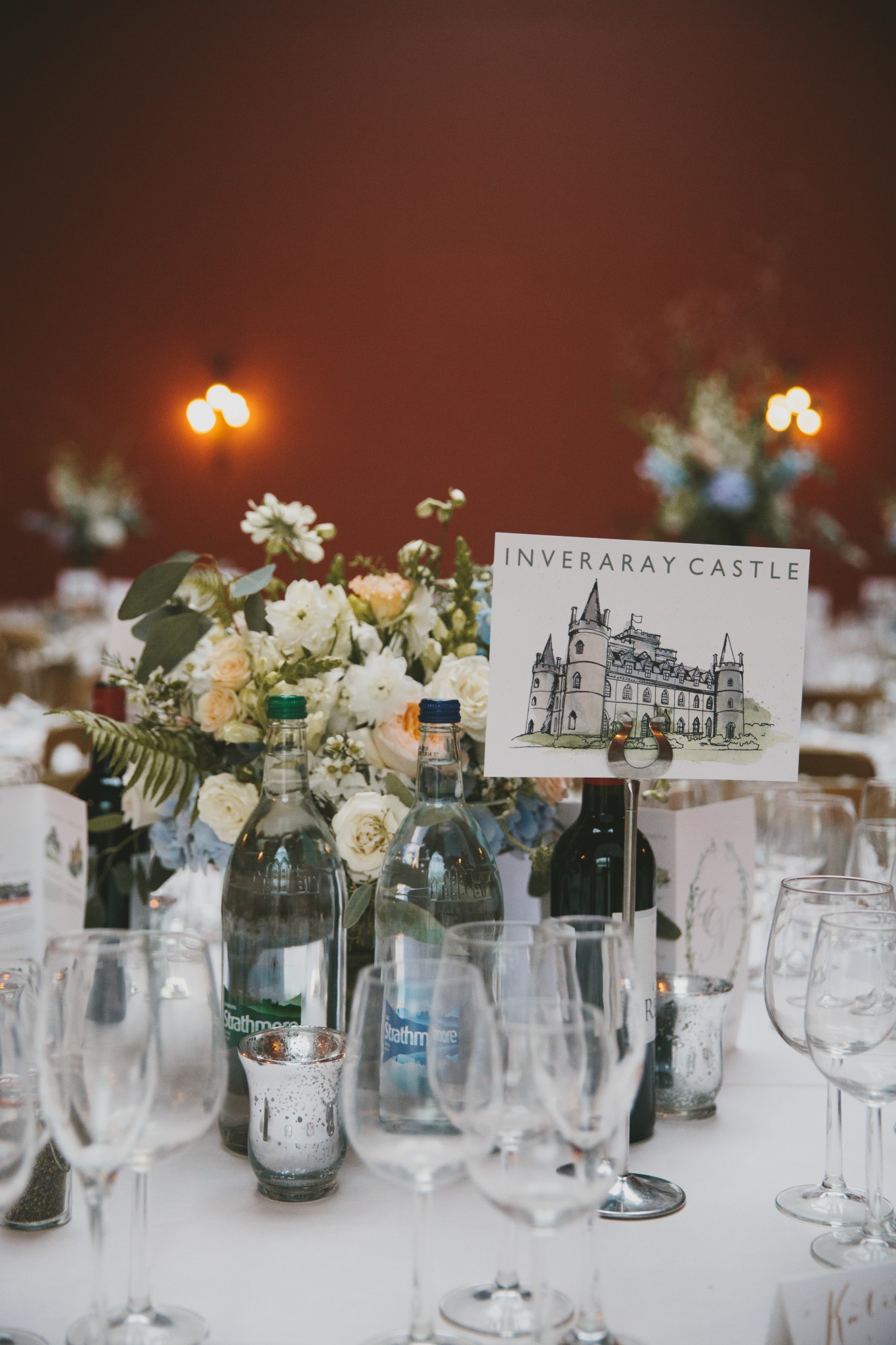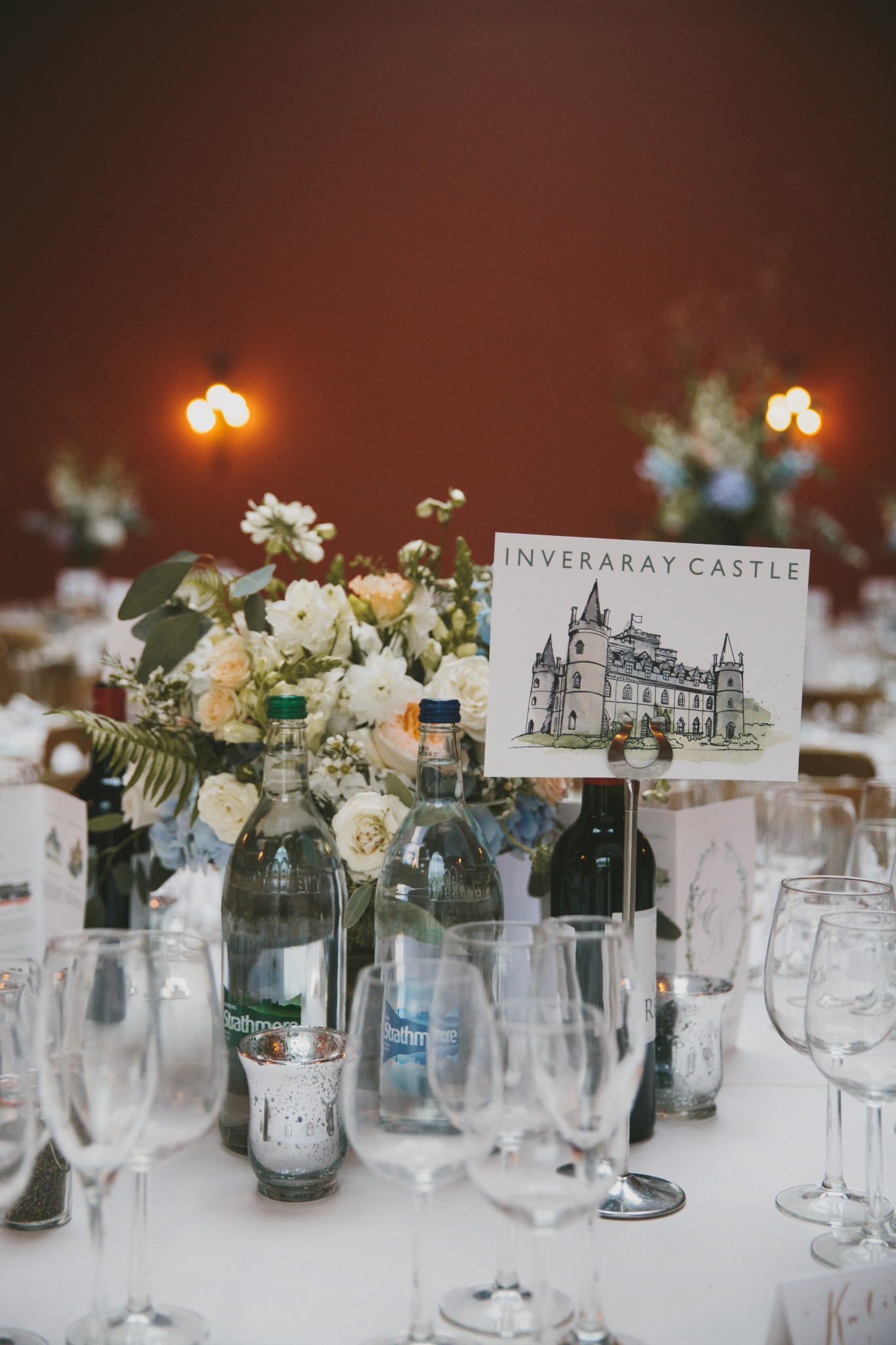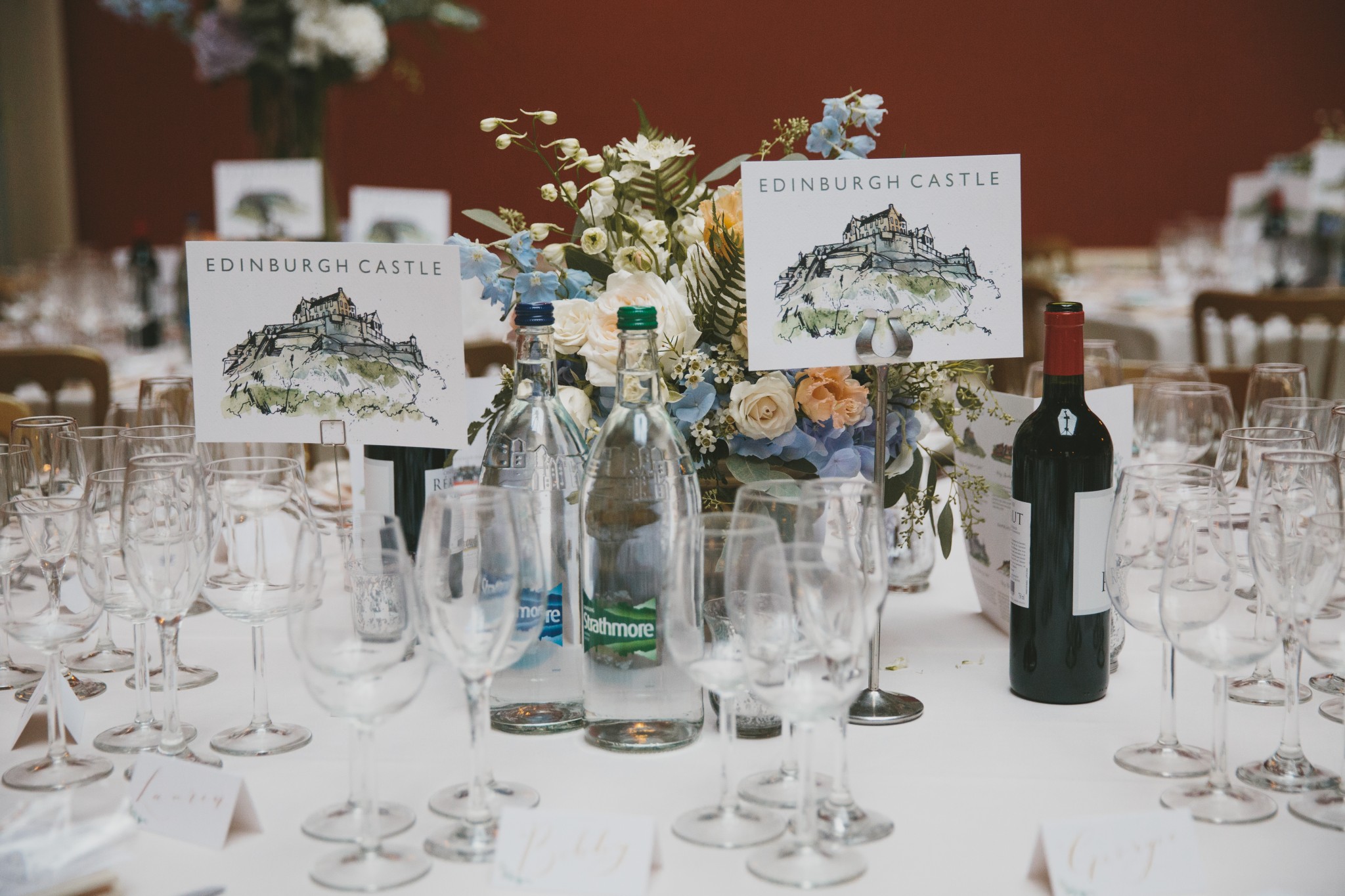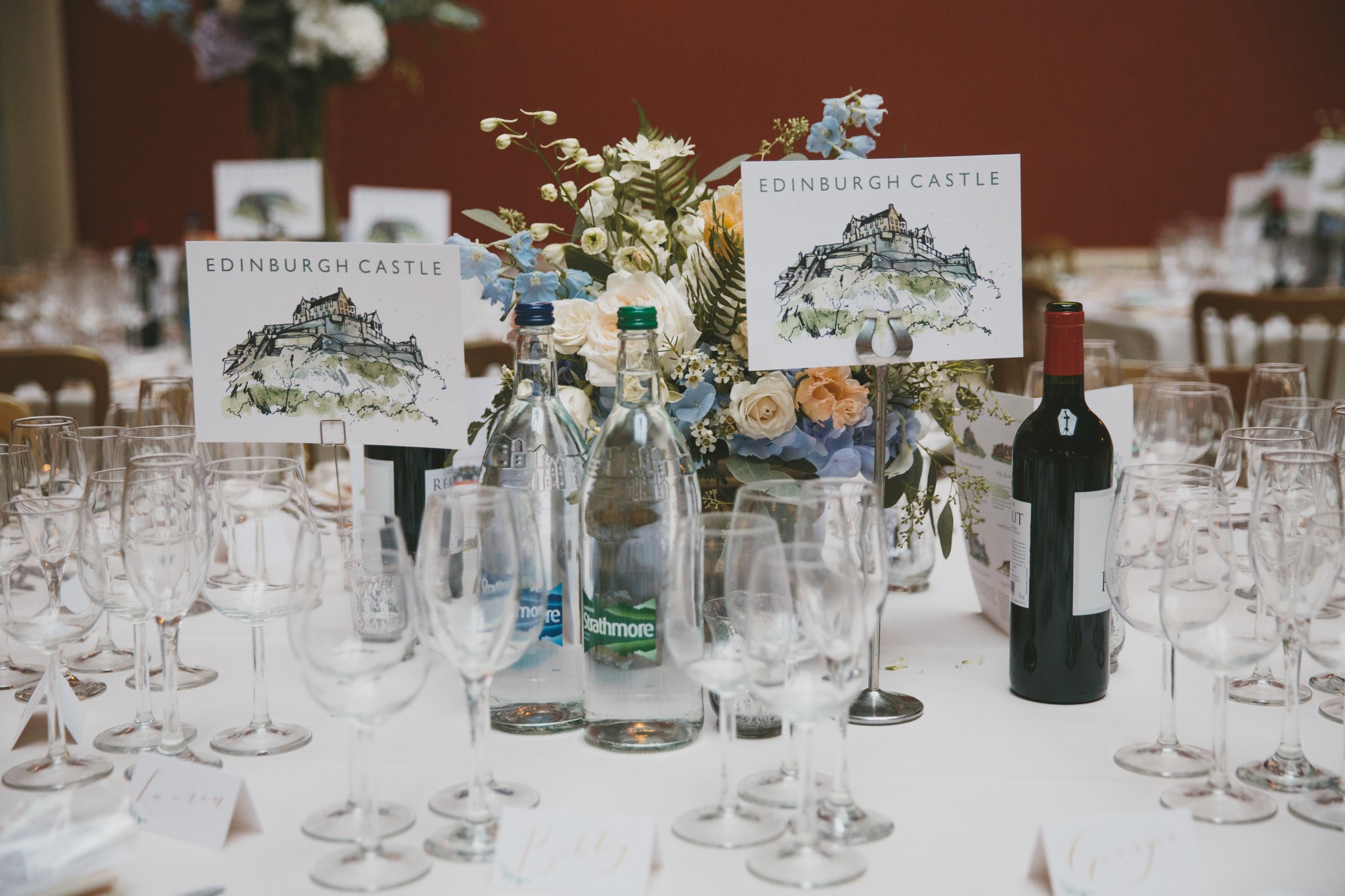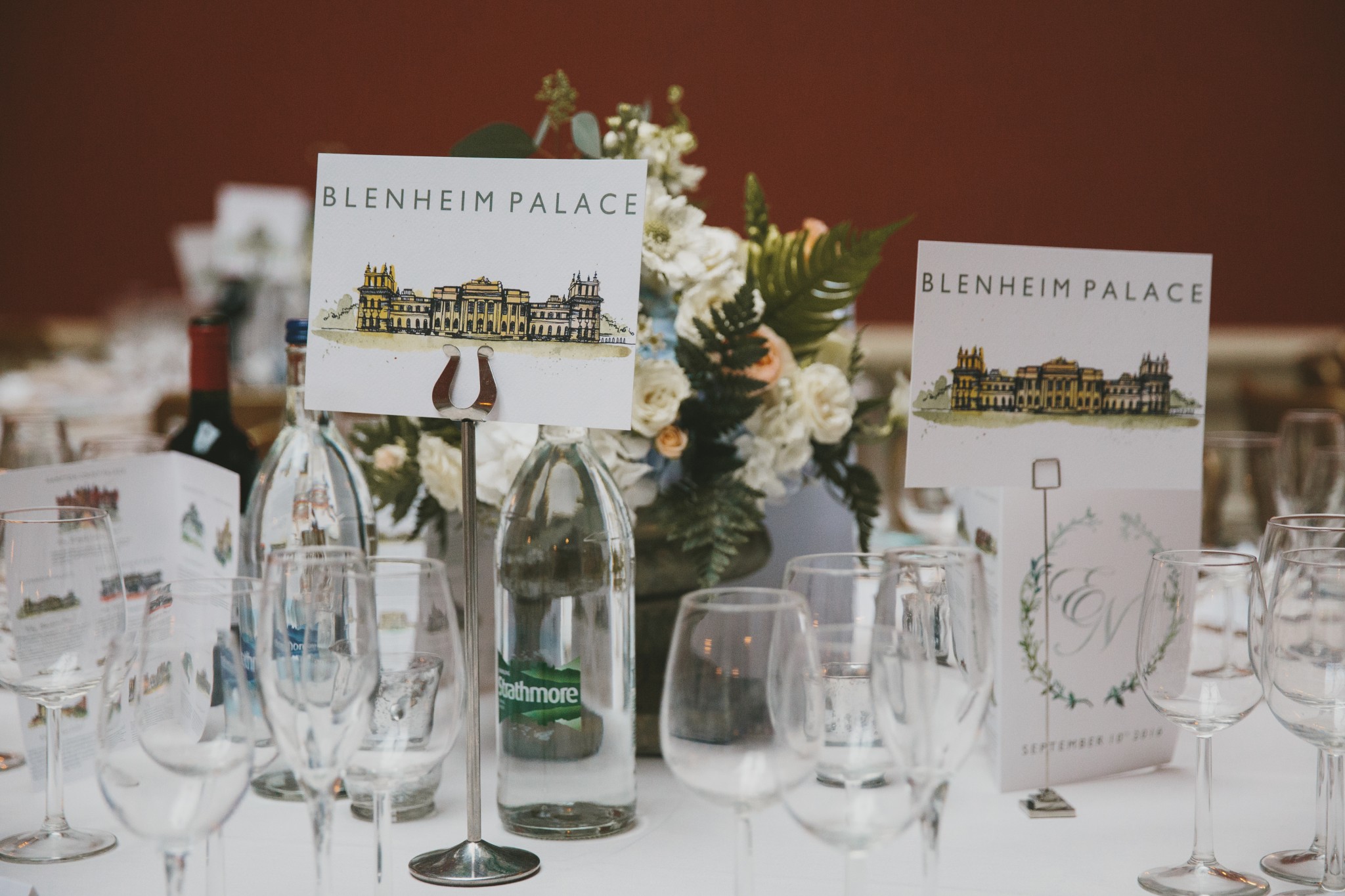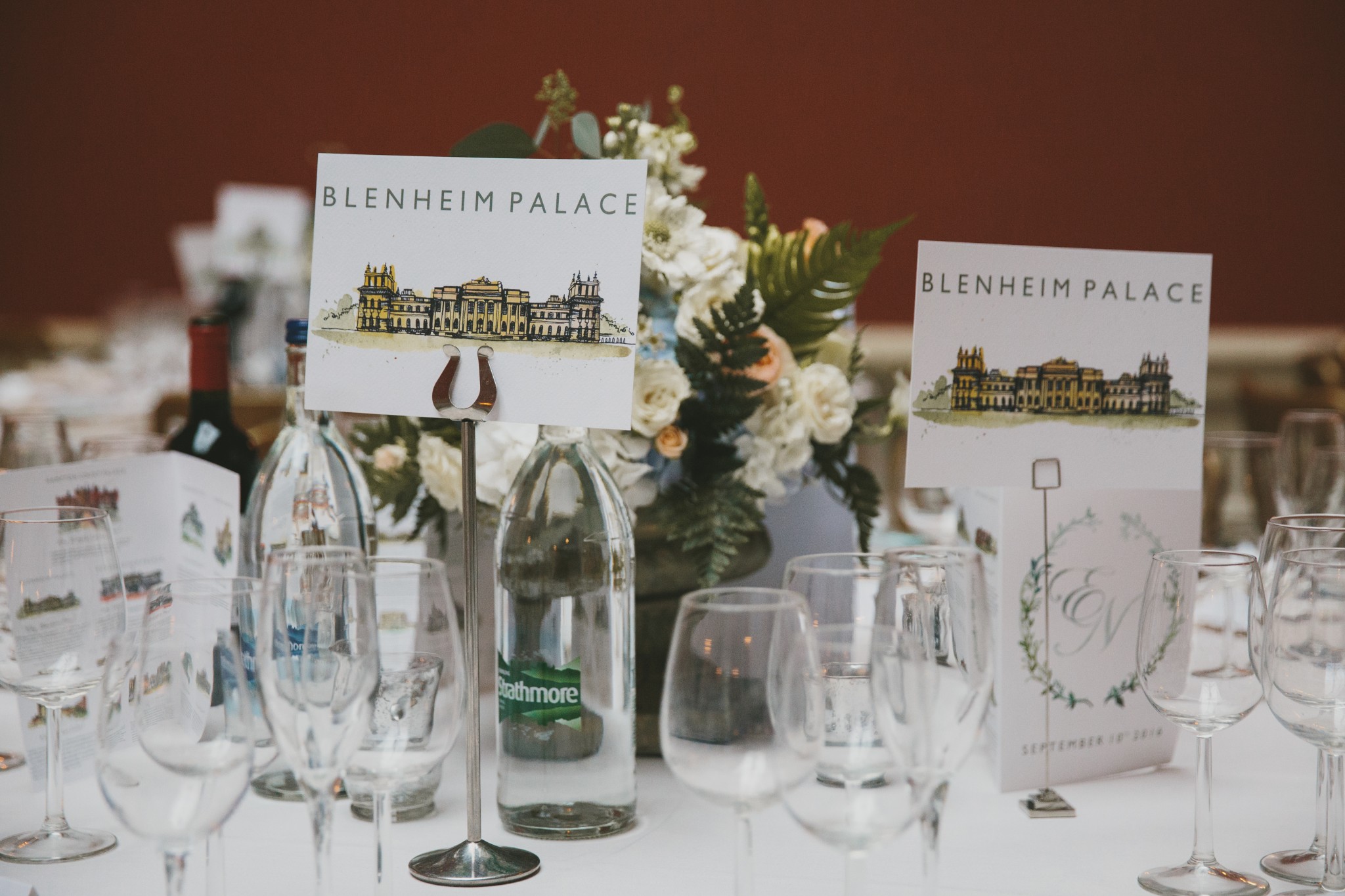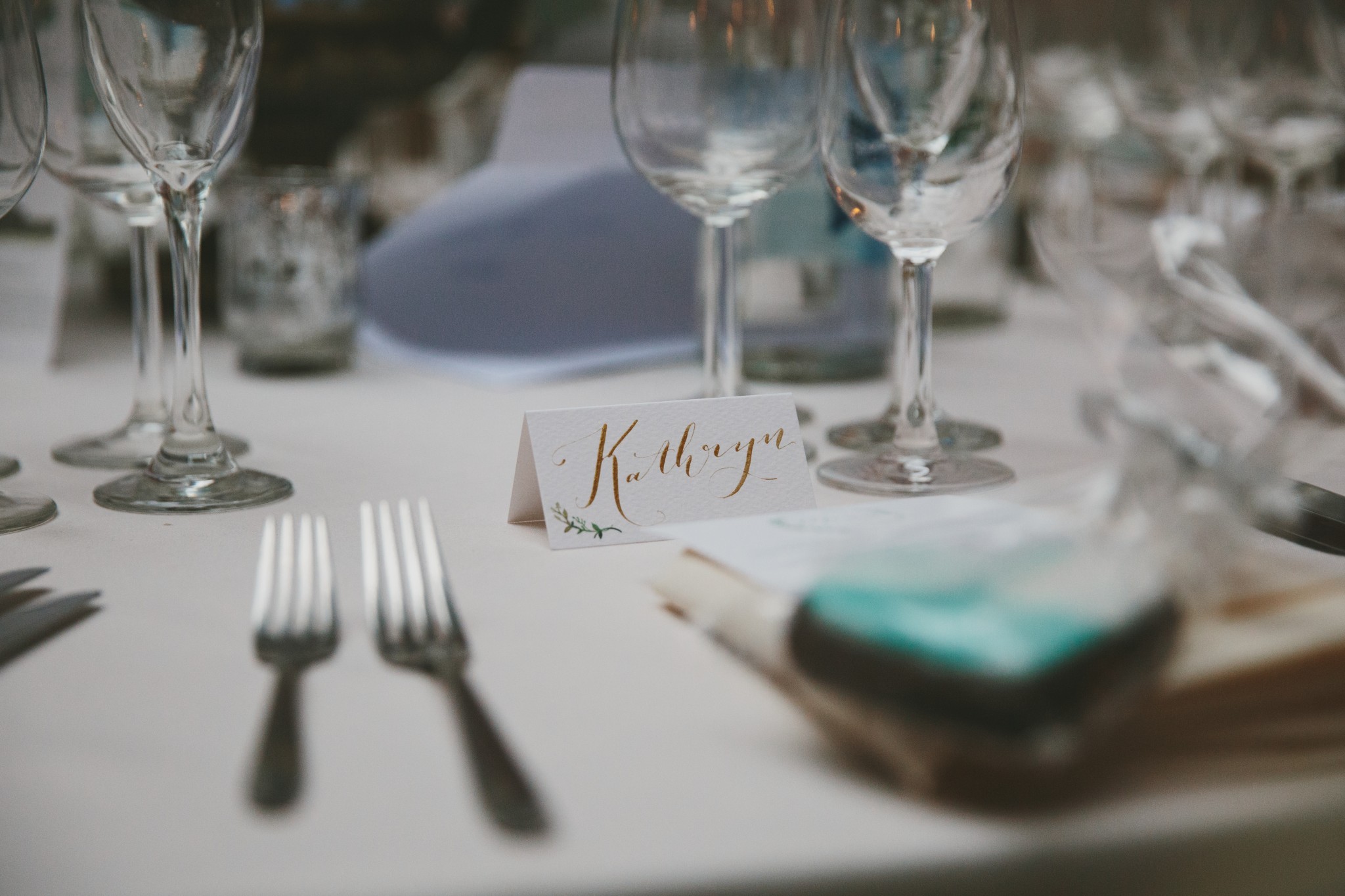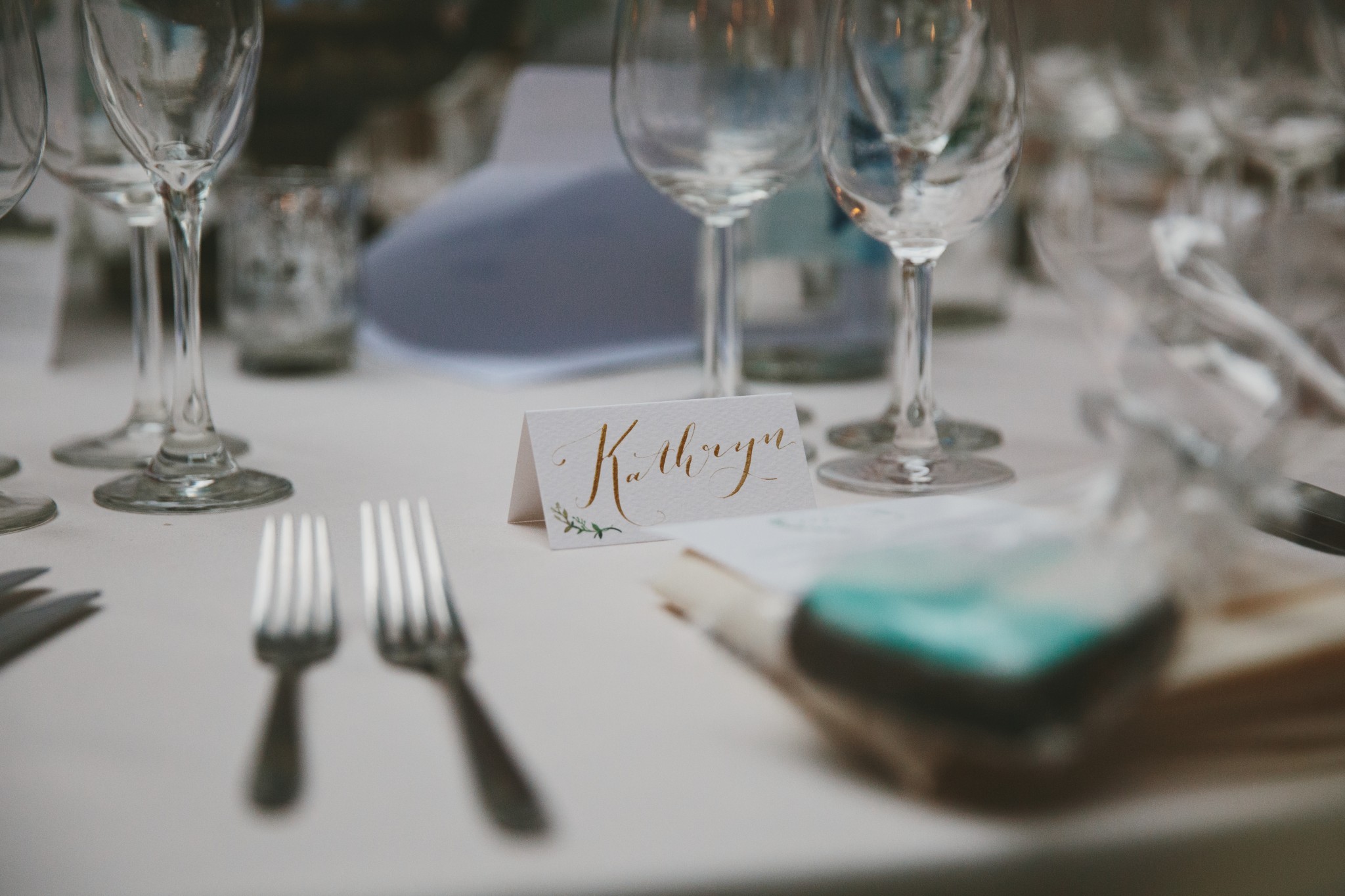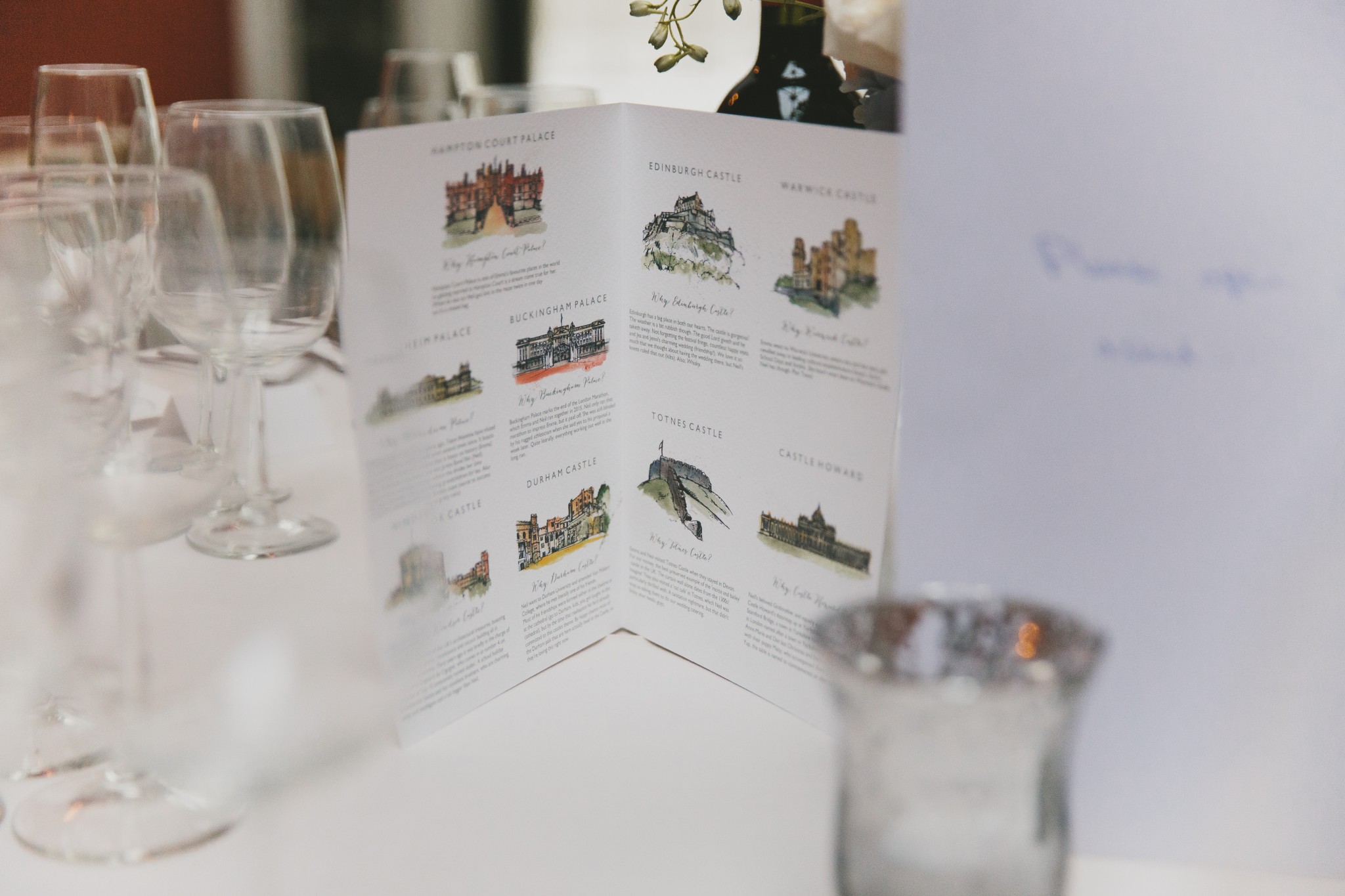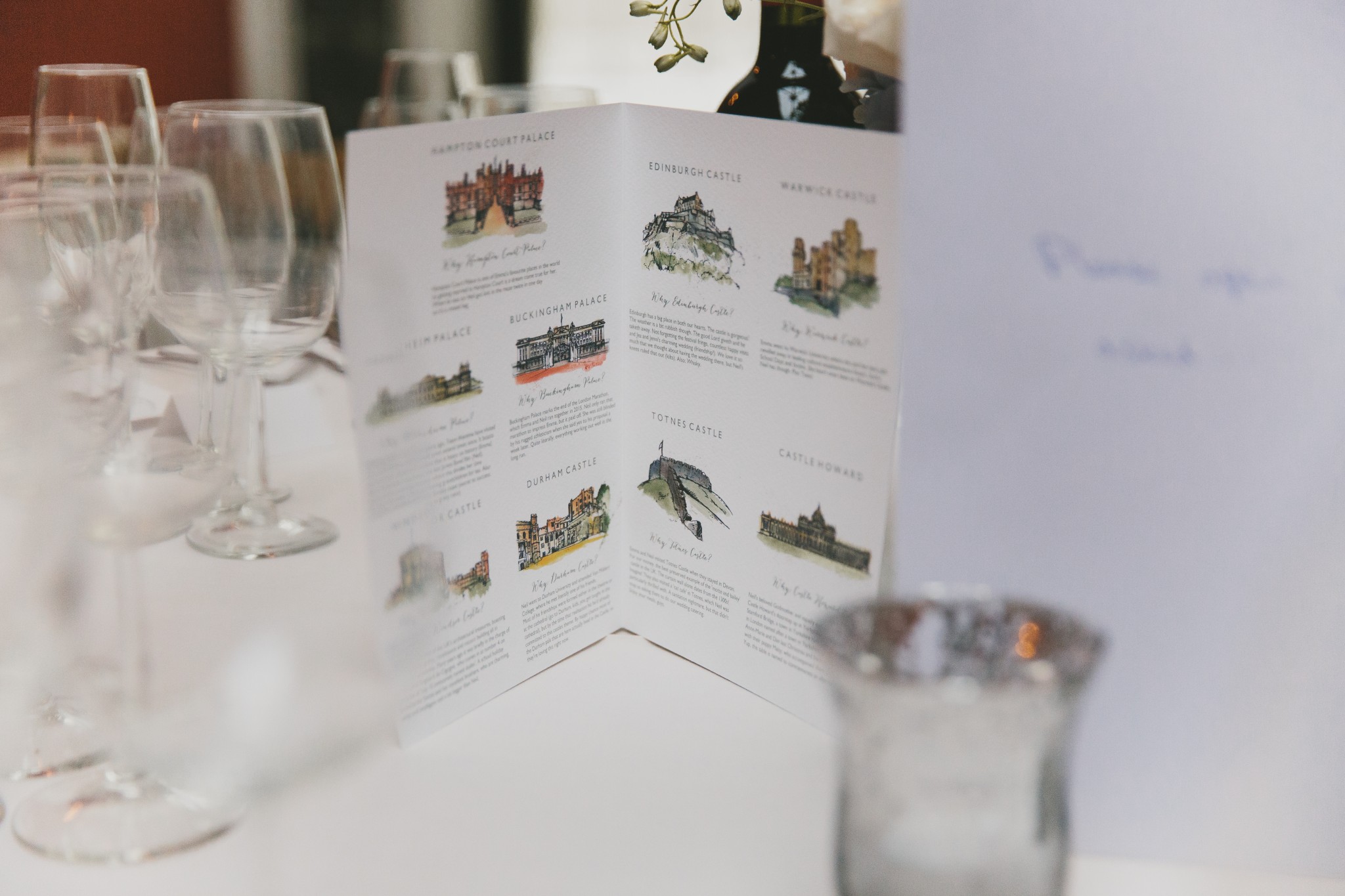 Do your table names have special significance? Emma and Neil asked me to produce this booklet with explanations of why each landmark meant so much to them. We can create anything you might want for your Wedding Day, just get in touch on the contact page to start a conversation about your ideas.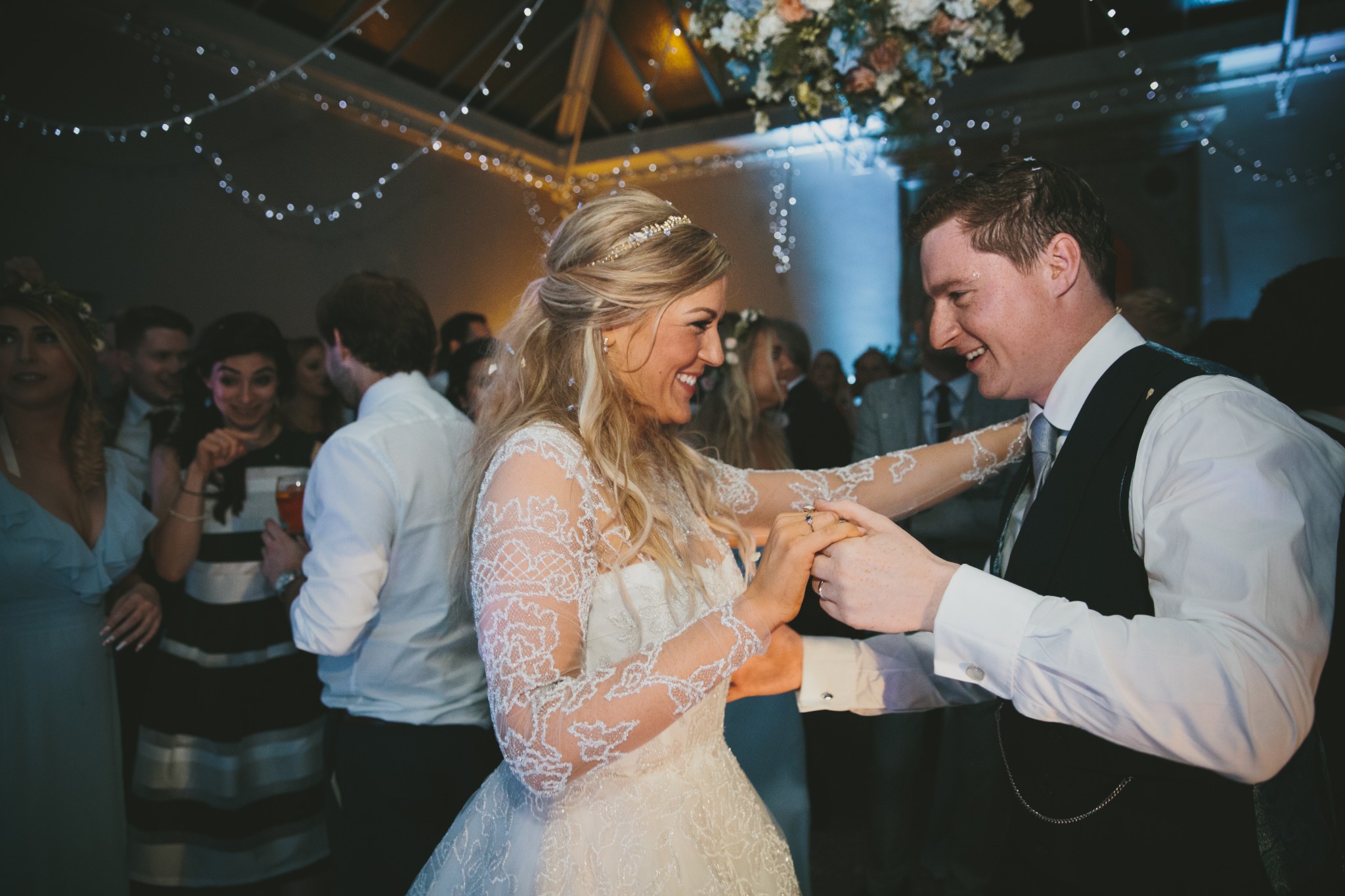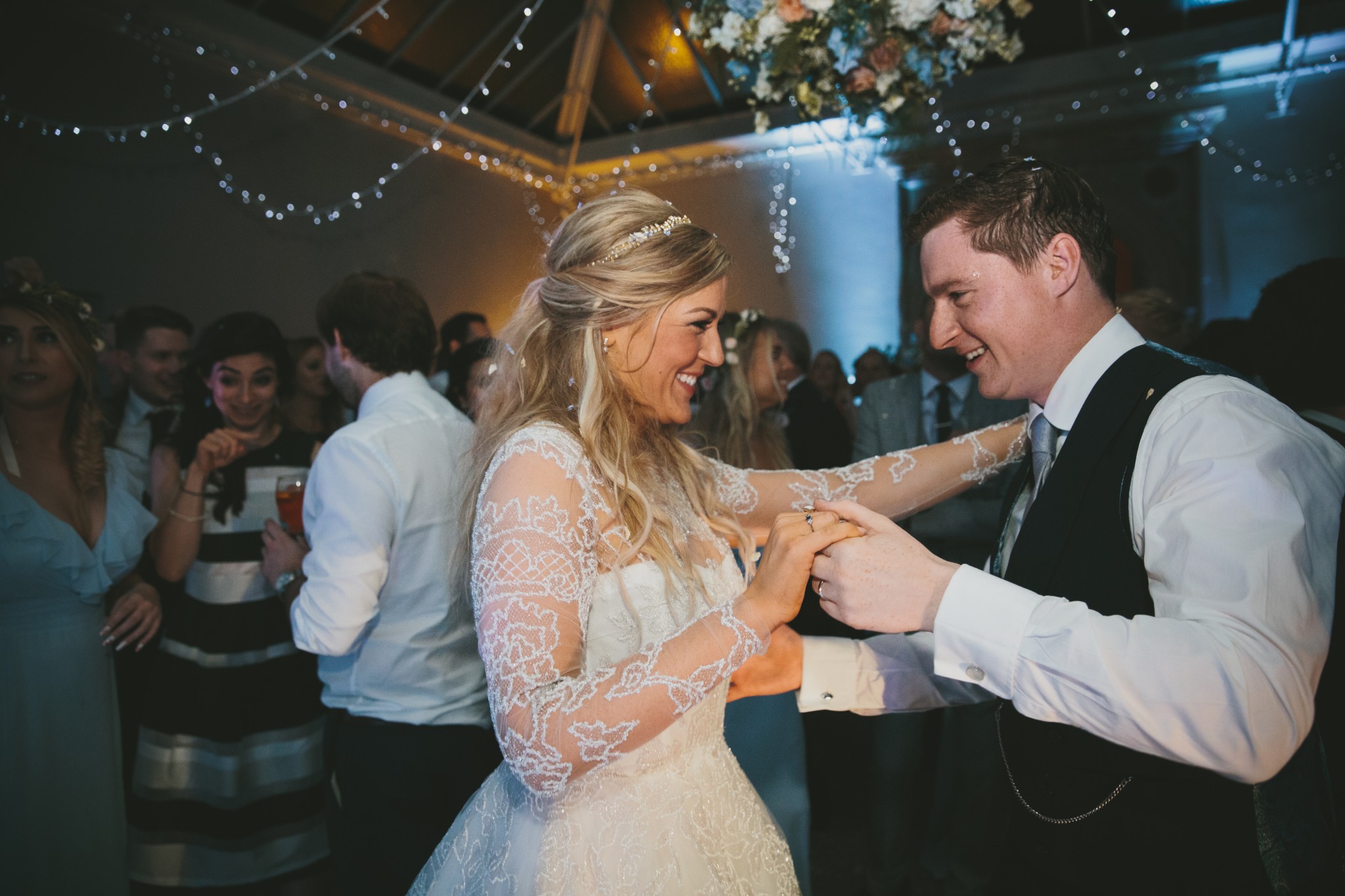 They then danced the night away, thanks for sharing your gorgeous wedding Emma and Neil!