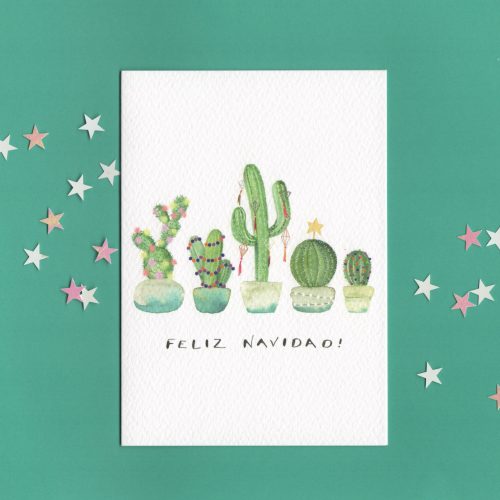 Christmas Cactus Cards Pack of 10
£13.00
Let your Christmas tree be a cactus this year. Our 'Feliz Navidad!' Christmas Cactus Cards Pack of 10 are cool, contemporary and with a universal message of fun and love at Christmas.
Cacti are hugely on trend and bring a smile to everyone's face. This card will work for any moody teenager or grumpy colleague!
Originally hand painted in watercolour and then digitally printed.
And remember, a cactus is for life, not just for Christmas!
10.5 cm x 14.8 cm a6 folded card
Out of stock