There are times in life where nothing other than timeless elegance will do. The wedding industry is constantly on the look out for the next 'trend' or  the new 'must have item' at your wedding. It can be easy to forget what is at the heart of it: two people standing up in front of friends and family and declaring their eternal love and commitment.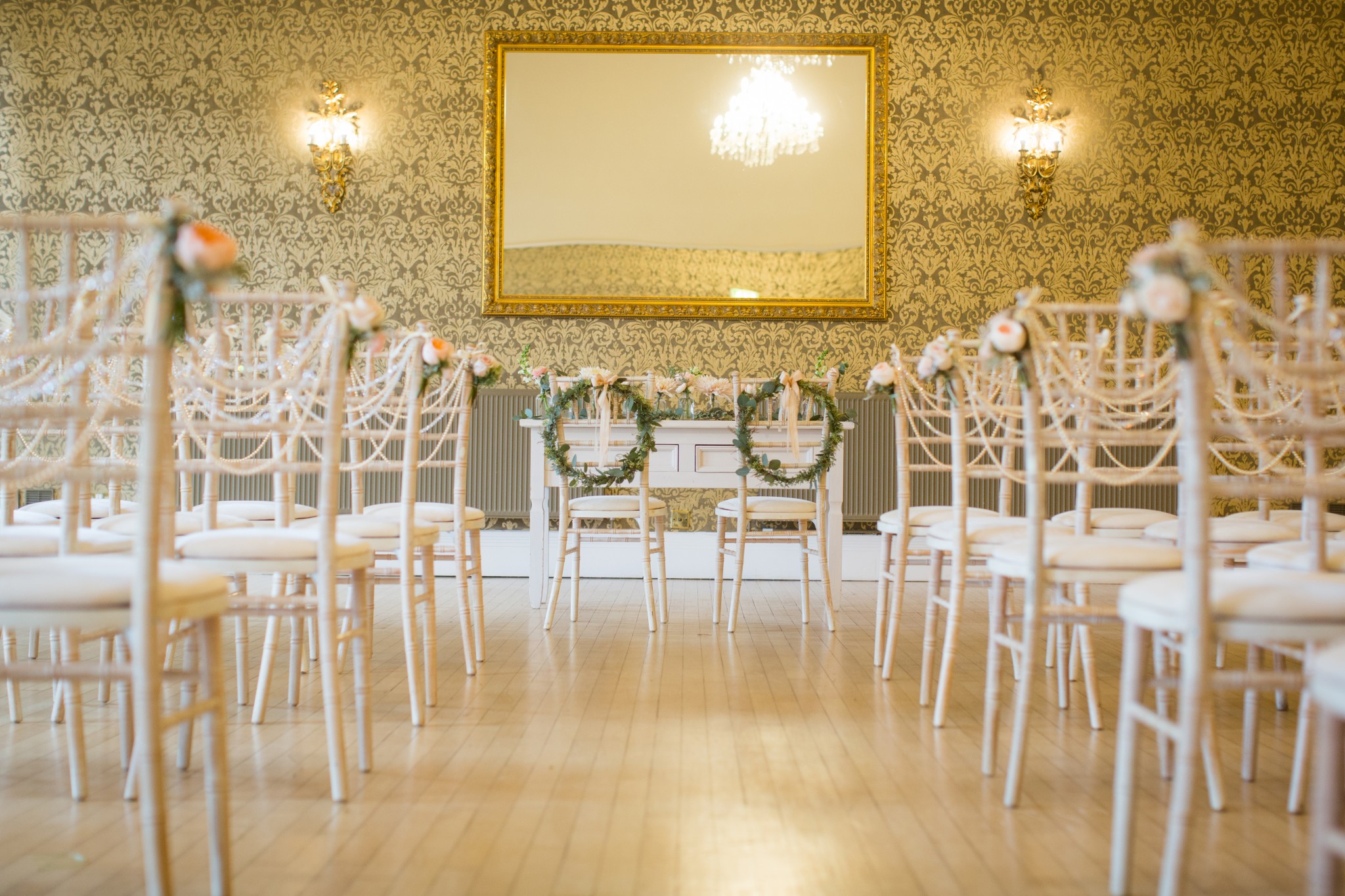 This styled shoot compiled by The Little Wedding Helper, Kirsten Butler and shot by Frances Taylor, Evoke Pictures captures a beautiful cast of supporting artists to the main event; the happy couple.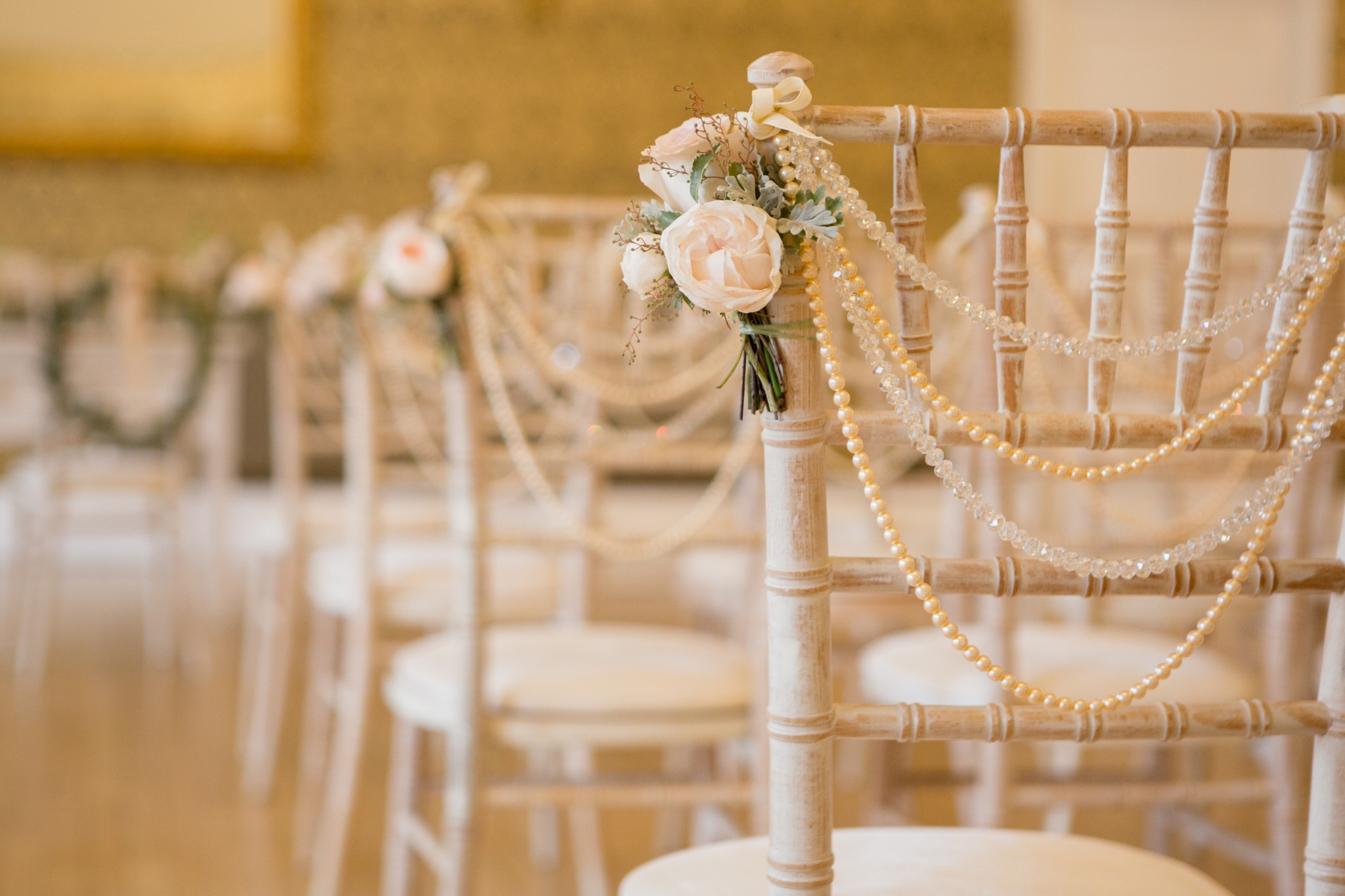 I was so pleased to be asked to contribute. I love working with Kirsten and Fran's photos never fail to amaze me. Joined by Pudding Bridge, Emma Norton Wedding Flowers and Bake my Cake, this was one classic wedding.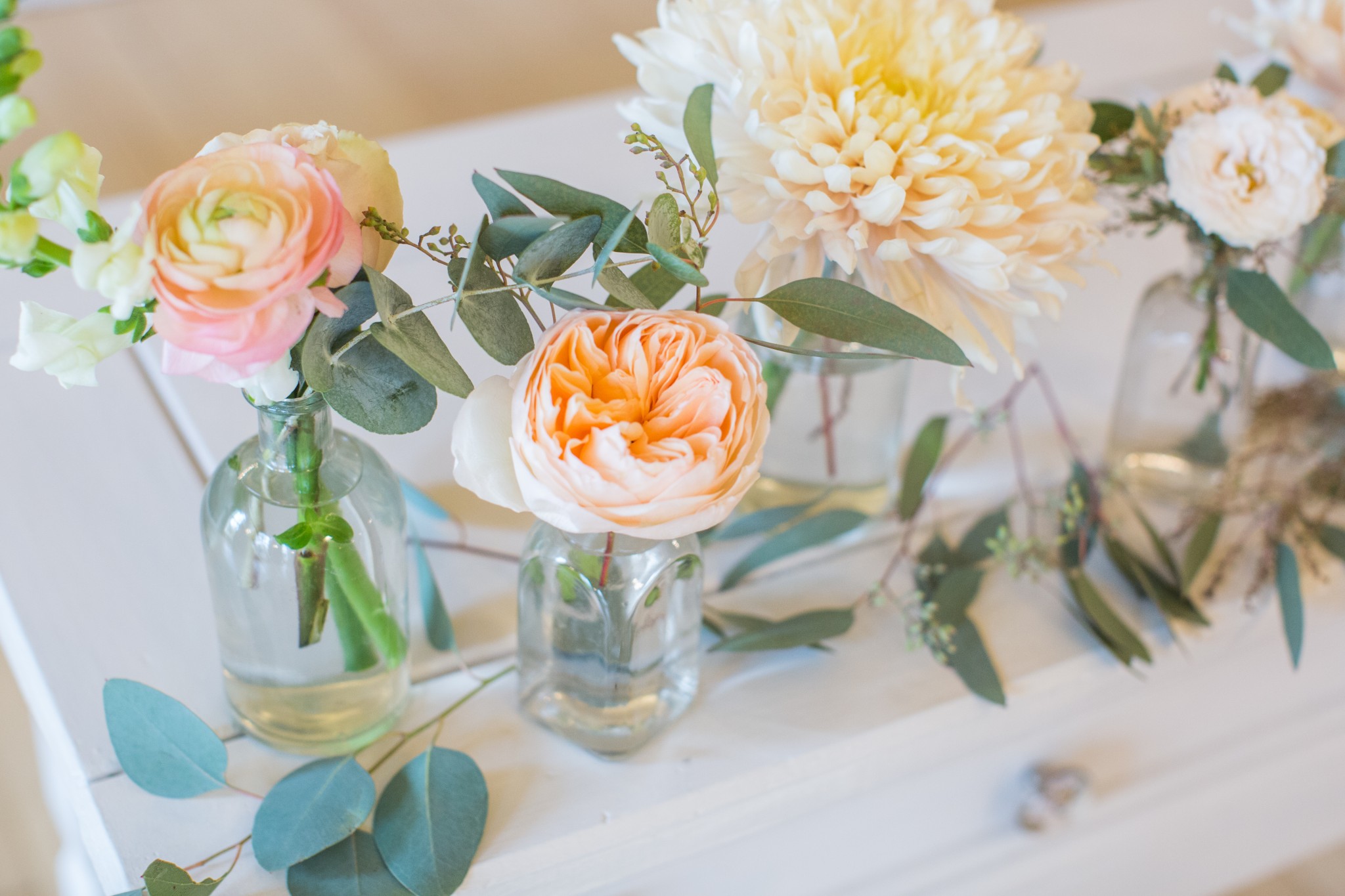 The neutral surroundings of Clifton Pavilion were excellently complimented by the warm blush tones and eucalyptus in Emma Norton Wedding Flowers' arrangements.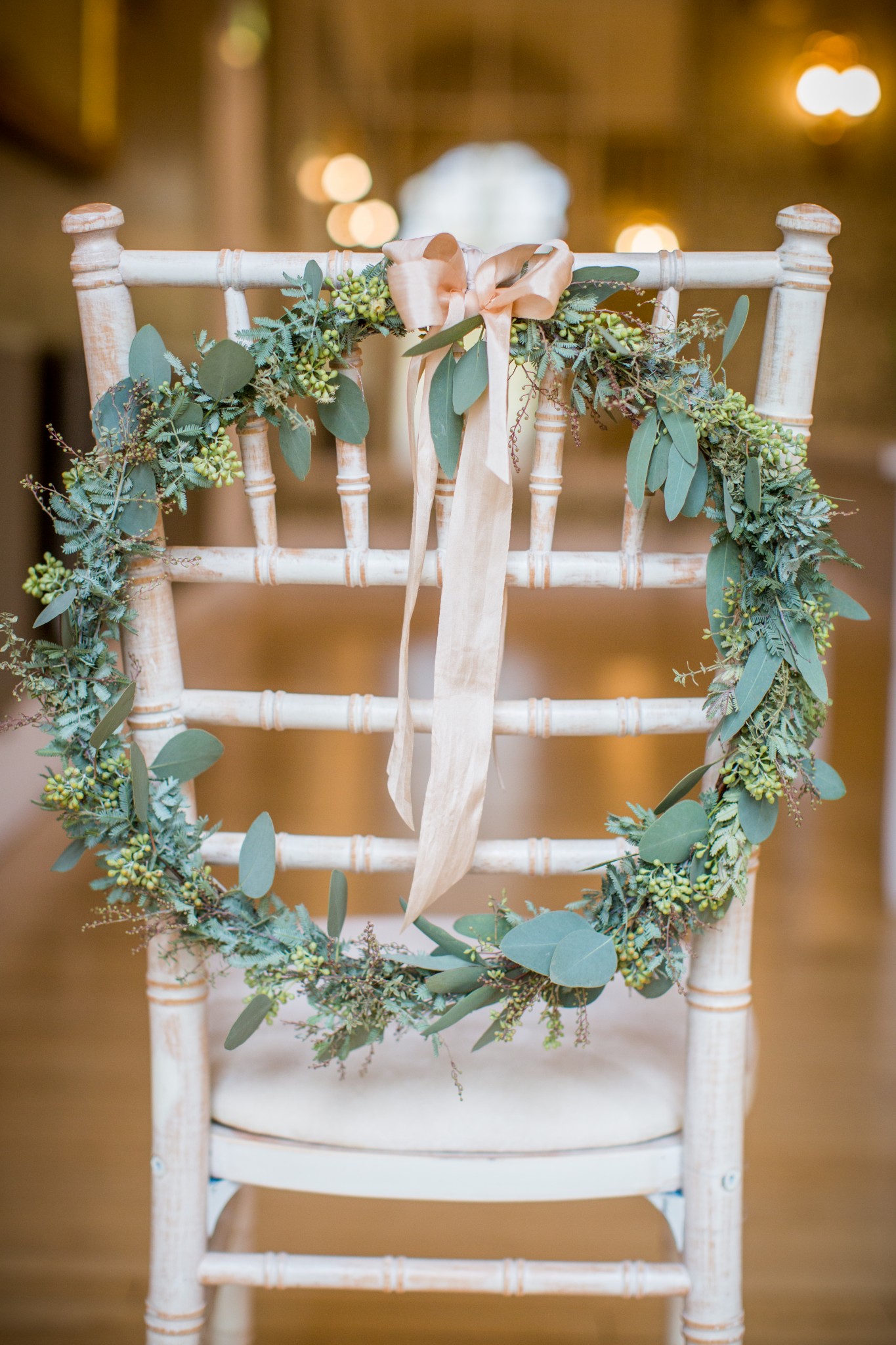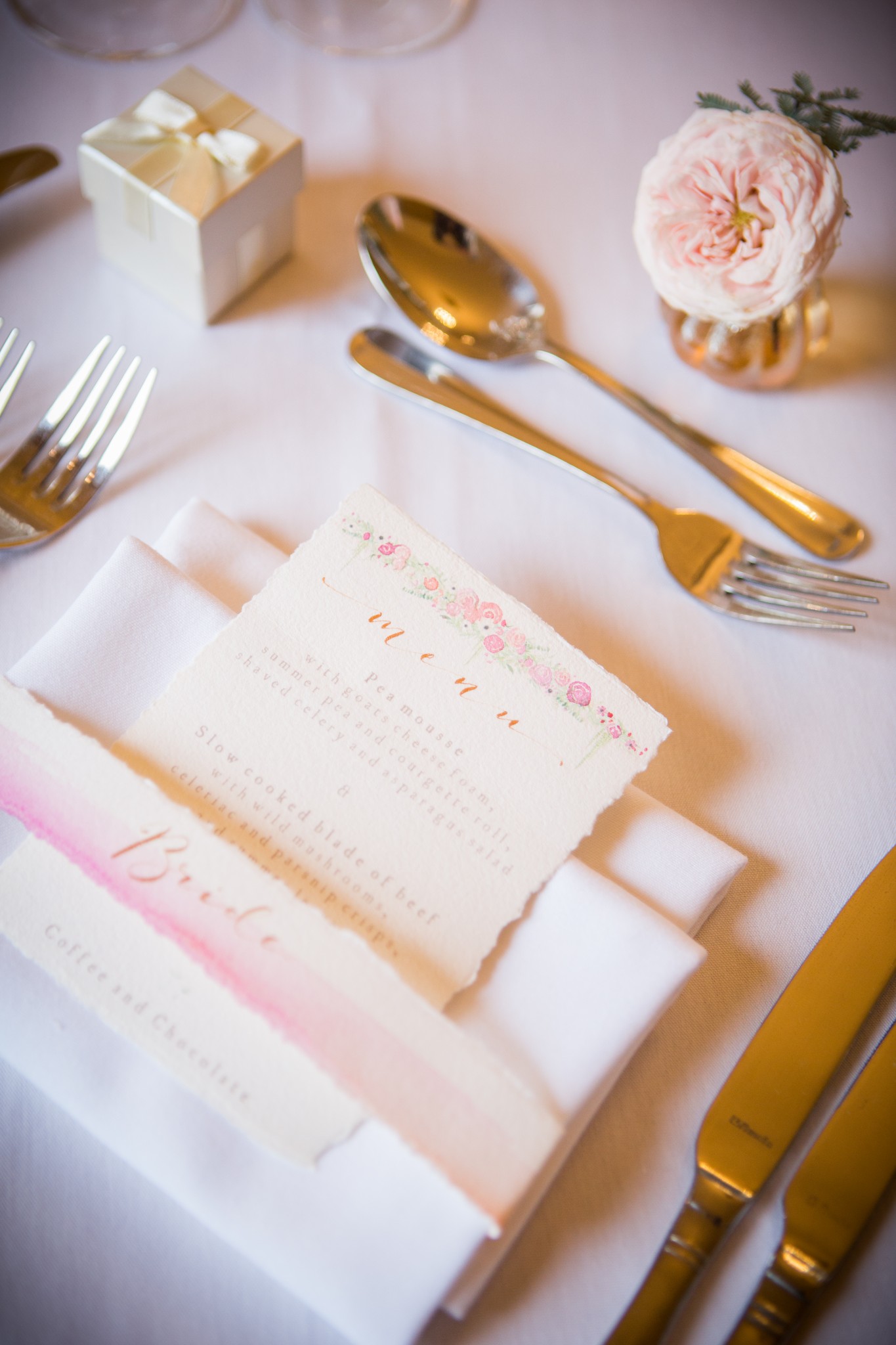 Instead of the usual tent fold place card, I used deckle edge paper to create a long strip that acted both as a place card as well as holding the napkin and menu together. I painted an ombre blush and rose colour across the strip and finished with hand written metallic gold calligraphy. The menus were also printed on deckle edge paper. The romance of a raw edges reminds me of a hand written love note.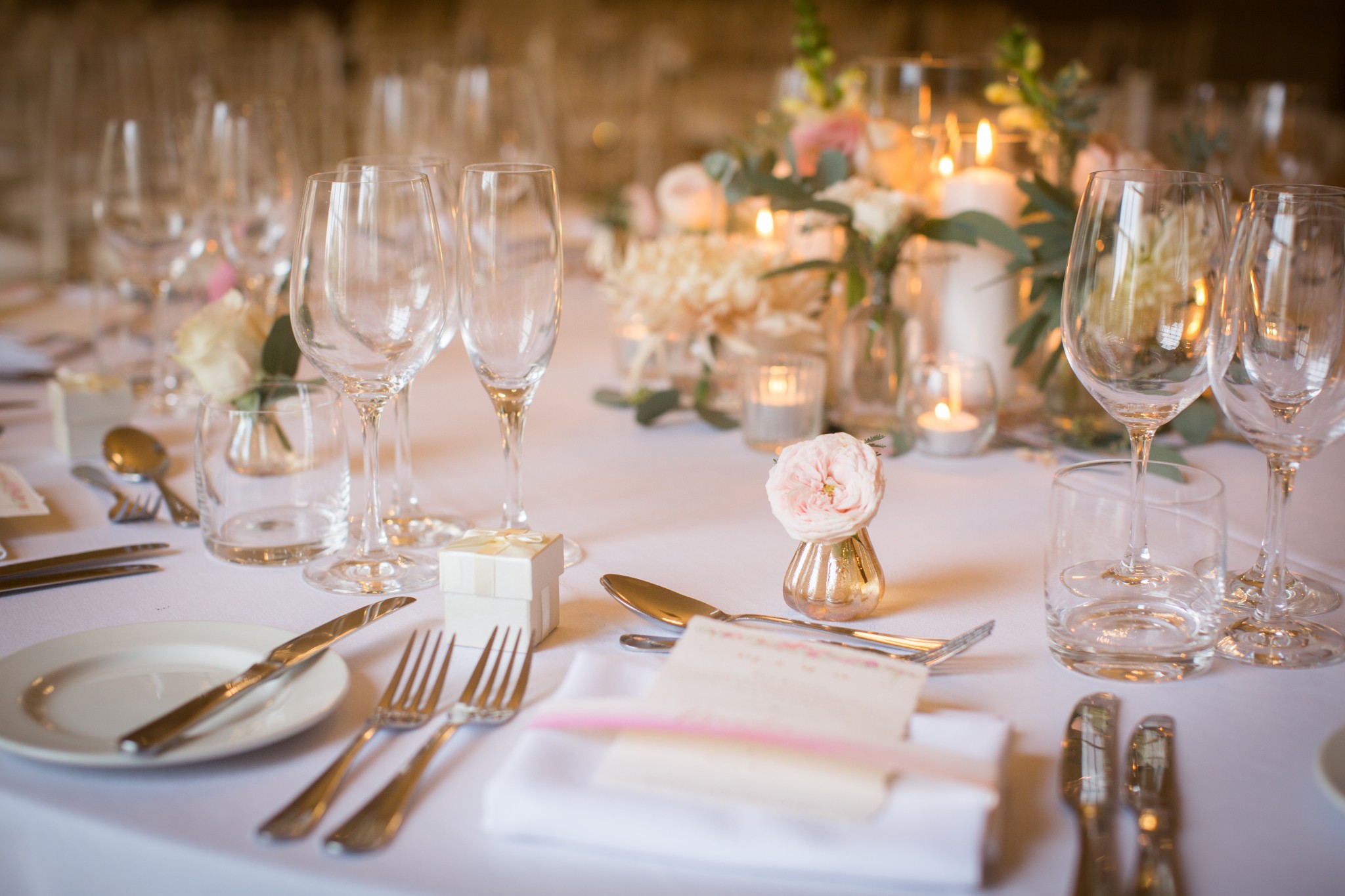 Venue: Clifton Pavilion at Bristol Zoo Gardens
Styling: The Little Wedding Helper
Flowers: Emma Norton Wedding Flowers
Cake: Bake My Cake
Bespoke watercolour stationery: de Winton Paper co
Chair details and props: Pudding Bridge
photography: Evoke Pictures